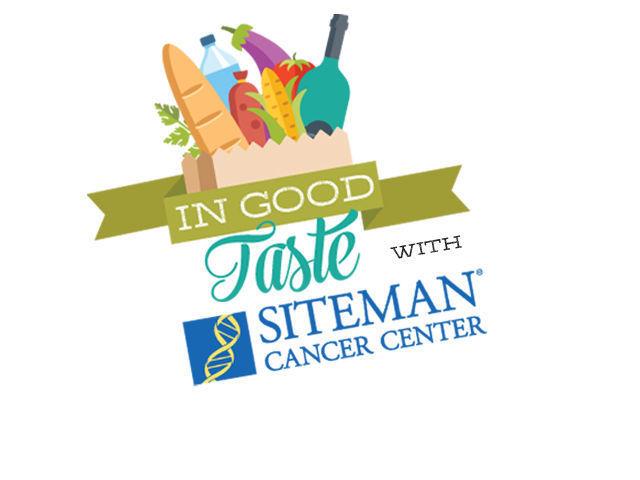 It can be difficult to get excited about leafy greens. Though their health benefits are well documented, tucking into a bowl of lettuce seems underwhelming when compared to the pizzazz of, say, exotic fruits or vegetables. But leafy greens can lend a surprising amount of depth to cooking: Ask anyone who has eaten mustard greens, and they'll describe them as anything but boring. If you think outside the bowl, leafy greens can amp up dishes from pasta to stir-fries.
"Leafy greens are high in vitamins A, C and K; folate; and fiber," says Dr. Yikyung Park, a researcher for Siteman Cancer Center at Barnes-Jewish Hospital and Washington University School of Medicine in St. Louis. "They also contain high amounts of carotenoids such as lutein and zeaxanthin, flavonoids, magnesium, potassium and calcium, and they have very few carbohydrates." This alphabet soup of nutrients translates into vitally important health benefits. Vitamins A and C are antioxidants that help protect the body from free radicals, which can lead to chronic diseases such as cancer, heart disease and diabetes. Folate has also been shown to lower the risk of colon cancer and heart disease. Lutein and zeaxanthin help prevent eye diseases, such as agerelated macular degeneration and cataracts. And all greens are low in calories but high in fiber – great news for the waistline and the digestive system. 
An easy indicator of a leafy green's nutrition is its color. The darker the leafy green, the more nutrients it contains. Iceberg lettuce is pale green. Compared to spinach, it contains just half the amount of vitally important nutrients, including iron, protein, potassium and vitamins A, C, K and B-12. As for as which green is the healthiest, Dr. Park stresses that all leafy greens have a part to play when it comes to good health. "All of these are really important and needed for the body, so it's hard to pick just one," she says. "That's why it's good to eat many kind of greens."
There has never been a better time to get on board with leafy greens – kale in particular. It's found everywhere these days, from green smoothies in the produce aisle to kale chips in the snack aisle. Kale chips are a fantastic option for people who love the salty, crunchy appeal of potato chips but are looking to reduce calories. Kale chips are also a breeze to make at home, requiring nothing more than a bunch of greens, salt and olive oil. Dr. Park also recommends adding leafy greens as a light counterpoint to protein-heavy meals, especially as barbecue season comes to a close.
______________________________________________________________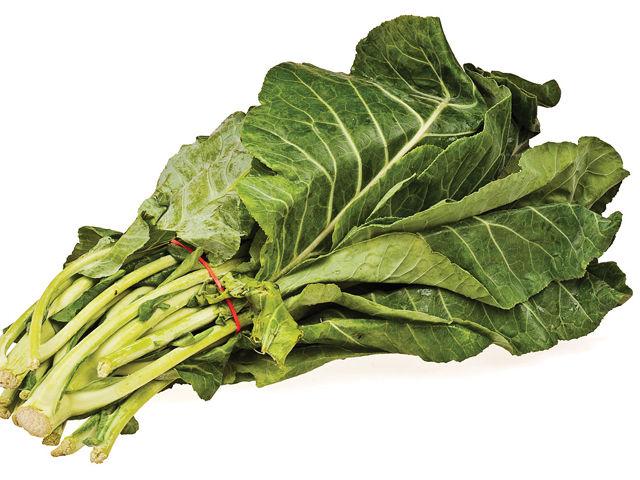 Collard Greens
Though collard greens have deep roots in Southern cooking, these large, robust leaves are also right at home in Northern climates and can even continue growing into early winter. The leaves are so thick they're often described as "leatherlike," which is why most recipes call for them to be steamed, braised or fried. However, that thickness is an asset when it comes to using raw collards in place of bread for sandwiches or tortillas for wraps. They can also be shredded and added to slaws and soups. Regardless of how they're prepared, collard greens are a stellar source of fiber, as well as vitamins A, C and K.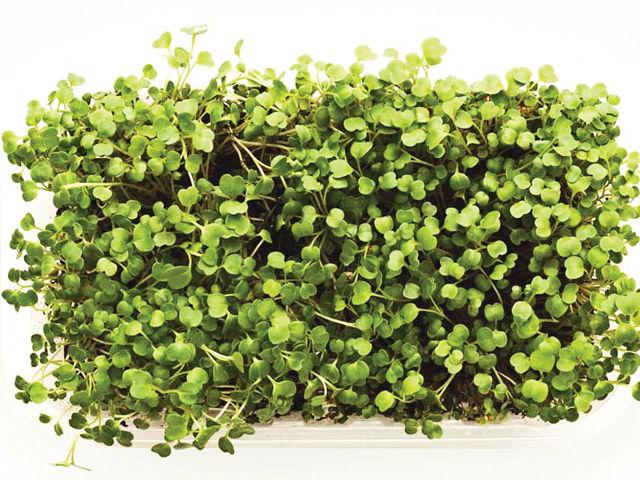 Microgreens
The term "microgreen" is a catchall for the first shoots of a plant that push out of the ground, typically picked when they're only a few inches tall. Microgreens can be from any number of immature leafy greens – including arugula, Swiss chard, kale and endive – and their taste is reminiscent of their full-grown counterparts. Better yet, microgreens can grow in a week or two, and they are nutritional powerhouses that often pack more vitamins and antioxidants than leafy greens that reach maturity.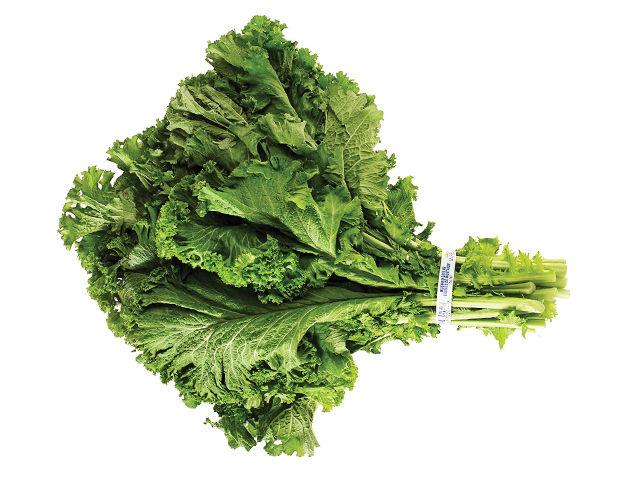 Mustard Greens

If there were ever a counterpoint to iceberg lettuce's flat, watery leaves, it's mustard greens. Frilly, emerald and packed with beta-carotene, this peppery plant lends an unmistakable zing to every dish. Americans most closely associate mustard greens with the South, but they're also popular in Asian, Indian and African cooking traditions. The bigger the leaves, the stronger the bite, so look to baby mustard greens for a milder taste. Boiling or sautéing larger leaves with some salt and oil also helps temper the bitterness.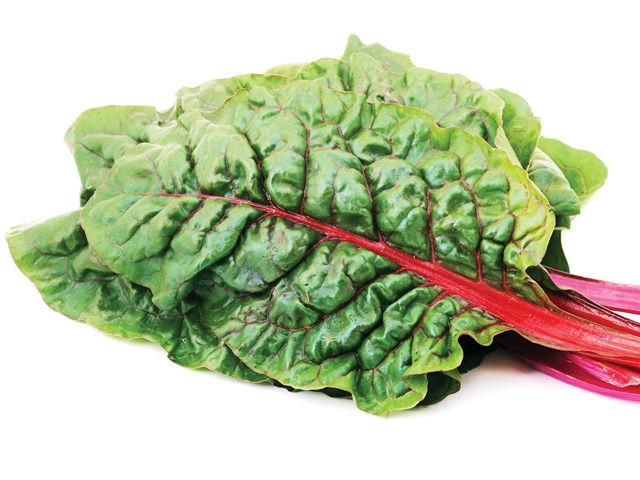 Swiss Chard
Though the leafy parts of leafy greens tend to attract the most attention, for Swiss chard it is just the opposite: The stems are the showstoppers. Deep gold, electric red and bright white, they end in large green (or even purple) leaves. Swiss chard's spectrum of color is also reflective of its broad swath of nutritional qualities. Vitamin K, best known for helping blood to clot, is found in greater abundance in Swiss chard than in any other green. Swiss chard is related to beets, and the vegetable's signature earthy taste comes through prominently. As versatile as it is colorful, Swiss chard is great in soups, salads and pasta.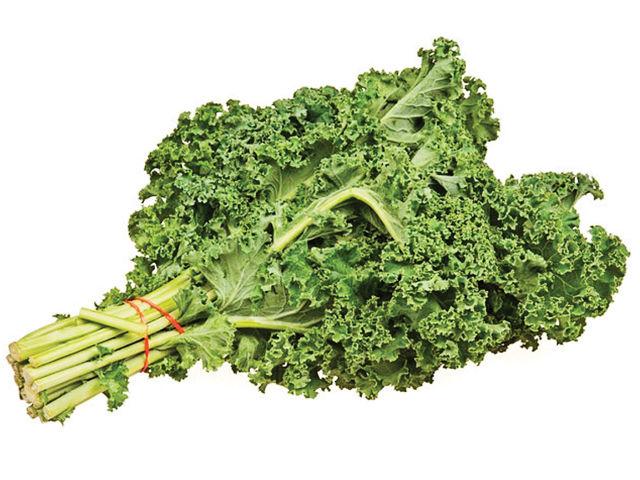 Kale
From a garnish that few people ever bothered to eat to the pinnacle of superfoods, kale's trajectory over the last decade has been an impressive one. It checks off so many boxes: It's a font of vitamin A, vitamin C, iron, beta-carotene, calcium and antioxidants. It boosts body parts from eyeballs (helps prevent agerelated macular degeneration) to intestines (it's high in fiber and aids in digestion). It's low in calories and helps regulate blood sugar. Look for Lacinato (or Tuscan) kale, a mild variety that is good cooked or raw, and is the perfect variety to make kale chips.

In Good Taste is brought to you in partnership with Siteman Cancer Center. Watch for more healthy, seasonal cooking ideas each month.