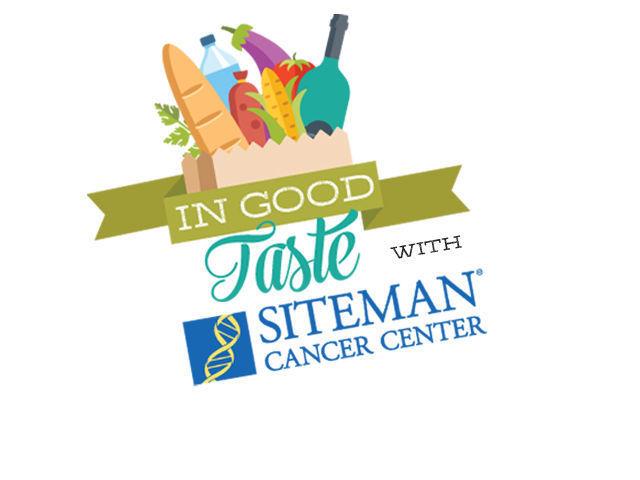 Beets have a curious mix of attributes. They might be hot pink or striped, sweet or nutty. Plus, their leaves are just as edible as the root itself. From top to bottom, beets bring a sweeping range of nutritional qualities. "Beets are healthy for a variety of reasons," says Amy Glueck, a clinical dietitian for at Barnes-Jewish Hospital and Washington University School of Medicine. "Beets contain nutrients like vitamin C, potassium and folate. We know that folate plays a role in DNA formation and repair, so this may help protect against cancer. Beets also contain betalains, which act as a potent antioxidant that has been seen to have a protective effect against cancer and heart conditions. Beetroot may be helpful for health as it is high in nitrate, which encourages vascular and metabolic functions."
Beets have played a crucially important role in all kinds of industries throughout history. After it was discovered that sugar could be drawn from them, the price of sugar dropped dramatically: Unlike sugar cane, sugar beets can be grown in many places and climates around the world. Beets' red pigment has been used to color food, hair and fabric, and their leaves can be used in place of spinach or chard (a close relative) in any recipe.
Though beets have a reputation for being rather earthy — a result of a compound known as geosmin — there are myriad ways to prepare them to temper their strong taste, such as by peeling. They are naturally high in sugar (but low in calories), and roasting draws out their sweetness. Boiling tends to mellow their flavor. But beware of overcooking them: Doing so saps some of their most important nutritional benefits. Glueck advises against roasting beets for more than an hour or steaming them for longer than 15 minutes. "The best way to eat beets would be lightly roasted or steamed or raw on a salad," Glueck says. "If you choose canned or pickled beets you will consume a higher amount of sodium, which can be negative for heart health. Beet juice has been very popular over the last couple of years, but due to the concentrated nature of juice you'll consume more sugar without the benefits of fiber that you would get from eating a whole beet."
Beets contain tryptophan, an amino acid that floods the body with serotonin — a natural mood enhancer. They also contain betacyanin, the pigment that gives beets their deep red or violet color, which may elevate athletic performance because it increases the amount of oxygen sent to the blood. One study showed that cyclists who drank two cups of beetroot juice before riding went a whopping 20 percent farther than when they didn't. So whether you're looking for a boost to your mood or a boost to your physical fitness, eating beets just might do the trick.
______________________________________________________________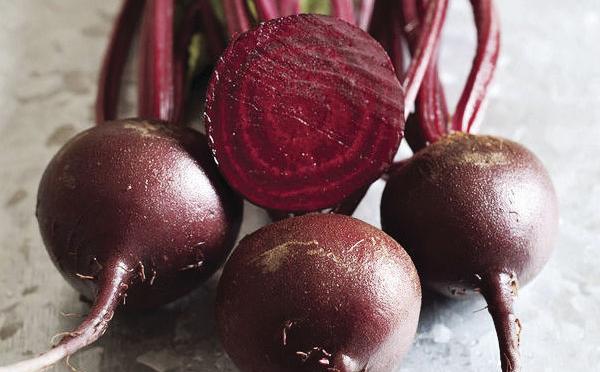 Baby Beets
Microgreens are the first shoots of a plant that push out of the ground — they might be cilantro, radishes, mustard greens or even beets — and they're usually picked when they're just a couple inches tall. In a similar way, baby beets are not a specific kind of beet. They're simply any beet that's been harvested before it fully matures. Sweet and tender, they can be baked or steamed right along with their leafy greens, shaved into salads or served raw as part of a vegetable platter.
________________________________________________________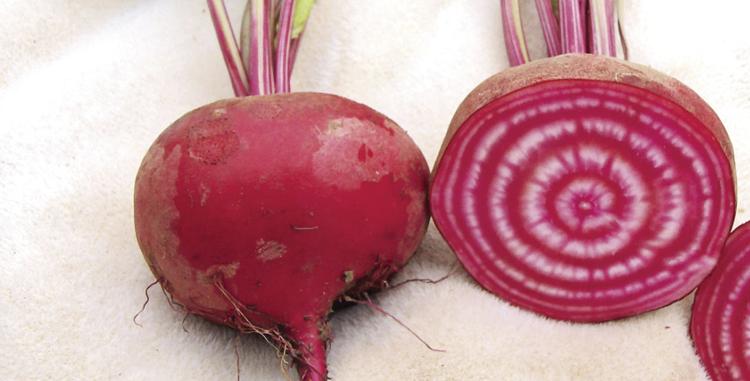 Chioggia Beets
Chioggia beets take their name from a town near Venice, where this variety was first cultivated in the early 1800s. The beets themselves also might have taken inspiration from gondoliers' shirts and mooring poles: On the inside, this intriguing heirloom vegetable has red and white stripes (or sometimes yellow and orange) in a bull's-eye pattern. Also known as candy cane beets, chioggias are sweet, mild and can be eaten raw. If boiled beets are more to your taste, add some lemon juice to the water to keep those striking stripes in tact.
________________________________________________________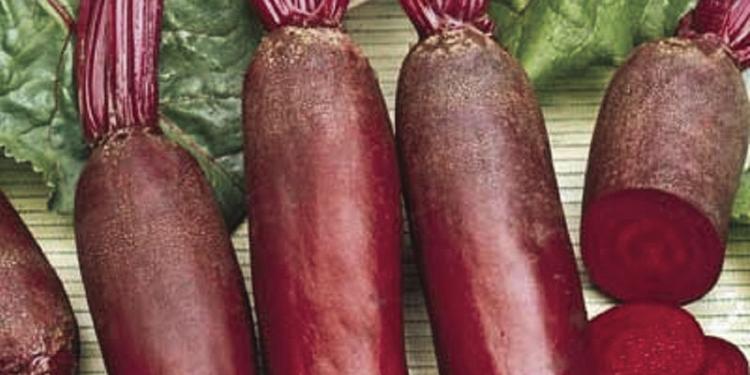 Cylindra Beets
Though it brings to mind the name of a prescription sleep aid, cylindra refers to the shape (cylindrical) of this unusual root that looks like a short, plump, purple carrot. Unlike many other kinds of beets, the cylindra has smooth skin, which makes it a snap to clean, peel and slice. The deep purple color is a bold indication that it contains the antioxidant betanin in spades, and its flavor will be earthy and intense.
________________________________________________________
Golden Beets
Though red beets are usually the first ones that spring to mind, we'd make a case for golden beets replacing them as the go-to. That's because they are lighter, more tender and sweeter than their red counterparts, and that makes them more versatile, too. Golden beets work beautifully in salads, playing just as well with balsamic vinegar as they do with citrus dressing. When roasted with other vegetables (think carrots and potatoes), they won't turn the whole dish pink: a small but potentially important point when it comes to introducing beets to skeptical first timers.
________________________________________________________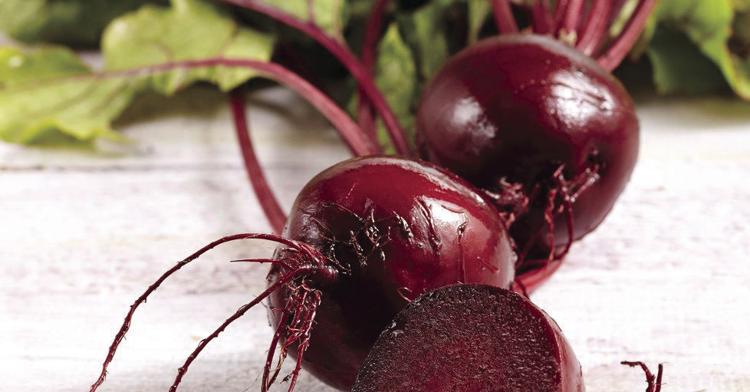 Red Beets
That red beets are the kind best known to consumers isn't a new trend. In fact, there's evidence that the plant was widely grown and eaten throughout the Mediterranean as long as 4,000 years ago. The popularity of red beets has endured in borscht, a hearty soup that is the defining cuisine of some Eastern European nations. Speaking of endurance: Scientists have noted that people who eat diets rich in beets tend to live longer. Roasting red beets makes them sweeter, and they pair perfectly with tart goat cheese.

In Good Taste is brought to you in partnership with Siteman Cancer Center. Watch for more healthy, seasonal cooking ideas each month.