We usually think of herbs and spices as a pair, but in fact they're two distinct groups categorized according to which part of the plant they come from. "Seeds, roots, certain flowers and barks are consumable, and we refer to most of these as spices," explains Yikyung Park, ScD, a Washington University researcher at Siteman Cancer Center. "The leaves, however, are known as herbs. We add these to meals to punch up the flavor, and most can be enjoyed fresh or dried."
Herbs have an incredible diversity of size, shape and taste — from aromatic lavender to subtle parsley to potent sage. Their nutritional profiles are just as broad. "You may also enjoy some of these health benefits by drinking herbal tea, made of the dried leaves of herbs. And there may be some benefits to aromatherapy, though there is no strong evidence of its effectiveness," Park says.
Research has shown that herbs hold many of the same benefits as other leafy green vegetables when it comes to protection against diseases. "That's because basil, oregano, mint, sage and others have phytochemicals, which are the compounds that give plants their color, aromas and flavors. These compounds may help prevent cell damage and slow the growth of cancer cells," Park says.
Many herbs are rich in antioxidants, another line of defense against heart disease and diabetes. Fresh herbs contain more antioxidants than dried herbs do, so reach for them whenever possible.
Fresh herbs are also a terrific way to impart flavor without adding more sugar, fat or calories. It's best to incorporate delicate herbs, such as basil and cilantro, near the end of cooking a dish; otherwise the leaves tend to wilt and char. Herbs continue their good work even after the meal is done: Turn to mint or ginger to help soothe the stomach and aid in digestion.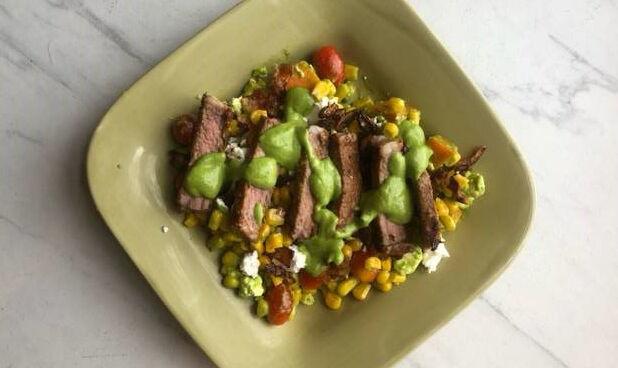 In Good Taste is brought to you in partnership with Siteman Cancer Center. Watch for more healthy, seasonal cooking ideas each month.