From the ubiquitous sweet bell peppers to the super-spicy habanero, peppers are the perfect healthy addition to any meal. While you can find them year-round in your grocery store, late summer is peak season for peppers in North America.
In addition to clearing out the sinuses, the spicier varieties, like jalapenos, contain a compound called capsaicin, which gives them their kick but may also, counterintuitively, aid digestion and prevent stomach ulcers. "When the peppers contain high levels of capsaicin, there is the possibility of the digestive system working a little bit better," says Adetunji T. Toriola, Washington University assistant professor of surgery at Siteman Cancer Center.
If you can't stand the heat, bell peppers are a sweeter, non-spicy option. Bell peppers are fat and cholesterol-free and low in calories. Most peppers are high in vitamin C, and just one bell pepper contains over 100 percent of your daily recommended amount of the antioxidant, which helps slow down or prevent cell damage. "During the process of renewal, there are opportunities for mistakes to occur, so the antioxidants help keep things in check," Toriola says. "They help to reduce the degree of damage that occurs as a result of constant renewal."
They're also full of other antioxidants, including lycopene, which gives red bell peppers their bright color. Toriola points out that with each stage of ripeness the bell pepper not only produces different colors but different levels of antioxidants. They can also be a good source of vitamin B6, adequate intake of which may be associated with a lowered risk of colorectal cancer, and vitamin A, which is essential for good eyesight.
Minerals abound in peppers. For example, iron in peppers helps cell growth. In addition, magnesium regulates blood sugar levels and blood pressure, and phosphorus helps keep bones healthy. You may even be surprised to learn that the average green bell pepper contains 2 grams of dietary fiber.
---
From sweet to spicy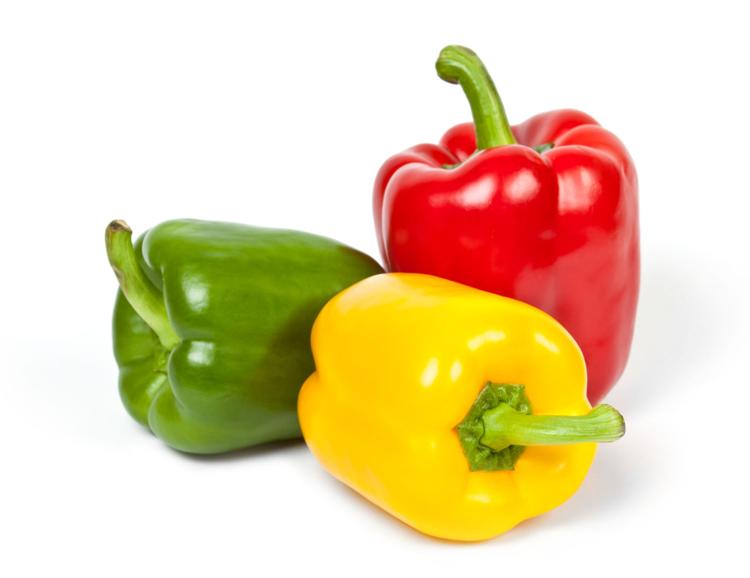 Bell Pepper
Native to Central and South America, bell peppers come in several vibrant colors including green, red, orange, yellow and sometimes purple. With a thick and crunchy flesh, bell peppers can be eaten raw or cooked. To determine if the pepper will be sweet in nature or have a bitter flavor, inspect the lobes on the bottom of the pepper. Peppers with four lobes tend to be sweeter and perfect for a chopped salad. Peppers with three lobes have fewer seeds and tend to be bitter — making them an excellent choice for enhancing a meal.
---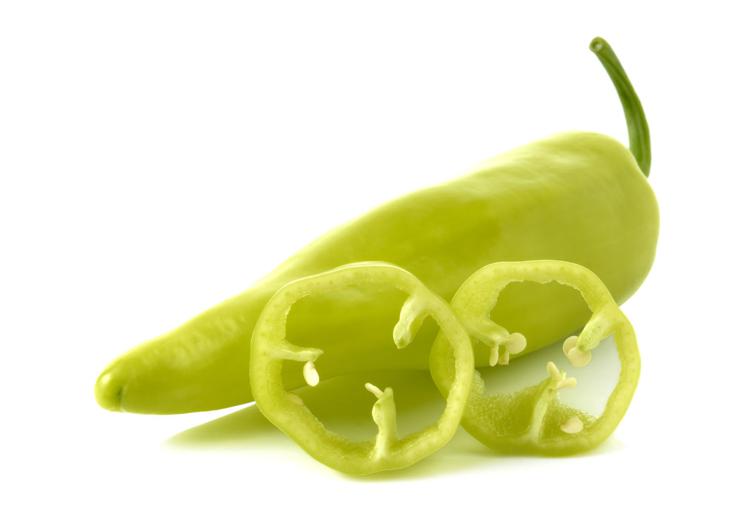 Banana Pepper
Named after their obvious shape, the banana pepper contains significant amounts of vitamin A, C and B6. As a low-calorie, delicious pepper full of nutrients, the banana pepper is considered a staple in its place of origin — South America. It's a mild, medium- sized pepper with a sweet and tangy taste. Alternatively called a yellow wax pepper, the sweet flavor is a crowd favorite for sandwiches, Greek salads, pizza, pickled or stuffed dishes.
---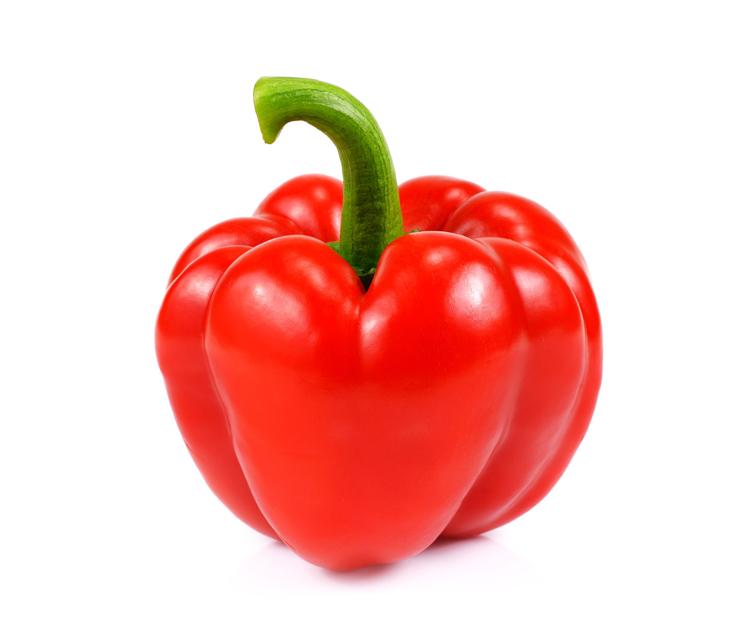 Pimento Pepper
Pimento peppers are red, sweet peppers that are about 2 to 3 inches wide and 3 to 4 inches long. Widely known as the cherry pepper, some say it's shaped more like a heart. They are very mild and sweeter in taste than a bell pepper. A favorite ingredient among dinner party appetizers, pimentos often show up diced in a cheese spread or stuffed with rice.
---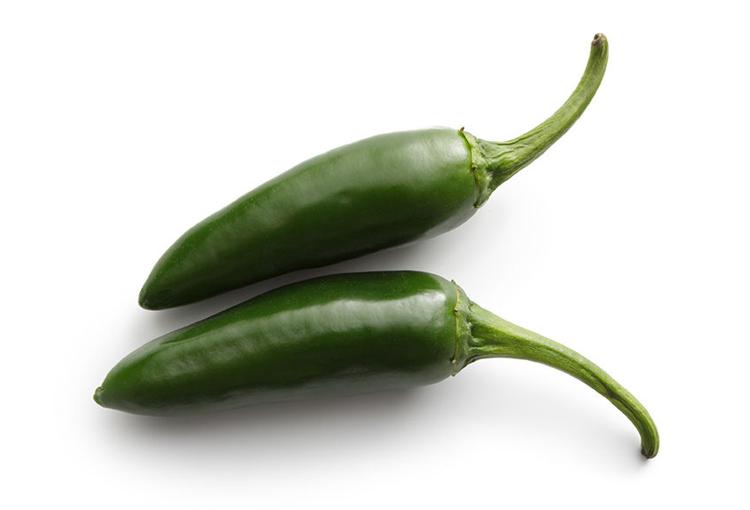 Jalapeño Pepper
Originated from Mexico, the jalapeño pepper is the most common of the chili peppers. Now grown throughout the world, capsaicin is the active component in chili peppers that gives them the popular flavor providing the perfect amount of kick without sending you on a search for water. Look for jalapeño peppers that are medium in size, bright green and firm.
---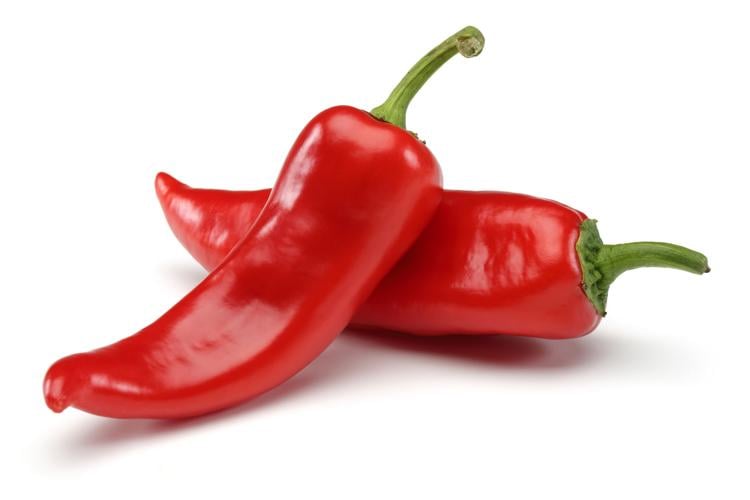 Cayenne Chili Pepper
As one of the most popular peppers used in the Western hemisphere, the pepper originates from the city of Cayenne in French Guinea. It is rich in vitamins A and C and provides sufficient levels of minerals. Used primarily as a dried spice, it is made by drying and grinding the peppers or pulping and baking them into cakes, which are then ground to produce the spice.
In Good Taste is brought to you in partnership with Siteman Cancer Center. Watch for more healthy, seasonal cooking ideas each month.