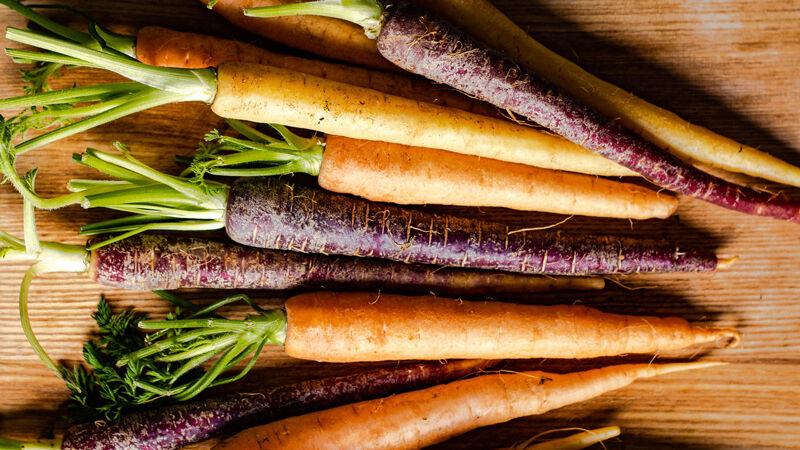 There are countless examples of "conventional wisdom" that simply aren't backed by science. For instance, it's perfectly fine to swim right after eating. Gum doesn't take seven years to digest. Go ahead and play with all the frogs and toads you like — neither of them cause warts.
But the advice about carrots being good for eyesight is the real deal. This crunchy veggie brims with beta-carotene, a compound the body converts to vitamin A, says Dr. Yikyung Park, a Washington University epidemiologist at Siteman Cancer Center.
Beta-carotene is a vital antioxidant that helps mitigate cell damage, and eating just one medium-size carrot is enough to net about three-quarters of the recommended daily amount of this essential nutrient.
"Vitamin A is key in helping maintain normal vision and preventing age-related macular degeneration. You may have grown up being told to eat your carrots to keep your eyes healthy — this is why. It also helps keep other organs operating properly, and it aids the immune system," says Dr. Park.
Though we think of carrots as being orange, that isn't always the case. Red, purple and white varieties have been around for hundreds of years, and each one boasts a different antioxidant: Orange carrots are tops for beta-carotene, red ones are a terrific source of lycopene and pretty purple cultivars deliver anthocyanin.
Carrots of all stripes also bring heart-healthy nutrients such as vitamins B6, C and K, potassium and magnesium.
As far as carrots affecting skin color? "It's true that eating too many carrots for a long period of time can turn your skin orange, but that effect is only temporary and won't cause any harm," Dr. Park says.
Dr. Park calls carrots a great low-fat snack option. "With 2.8 grams of fiber, high water content and only 40 calories in just one serving, carrots will keep you feeling fuller longer and help curb cravings. Plus, that fiber helps regulate your digestive system to keep it working properly," she says.
While carrots themselves are healthy, be mindful that the dips that often accompany them or preparations like glazed carrots can add loads of calories and sugar.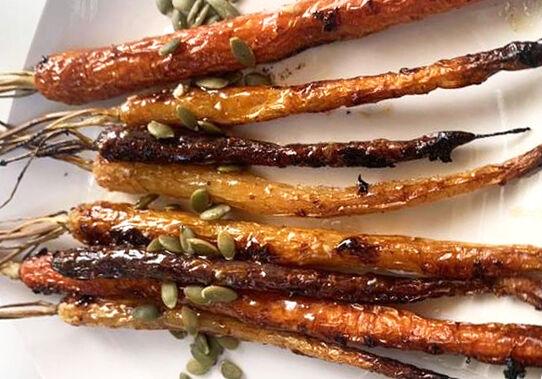 In Good Taste is brought to you in partnership with Siteman Cancer Center. Watch for more healthy, seasonal cooking ideas each month.