The arts are thriving in the Grand Center Arts District – from theater to music, design to photography, fine art to contemporary exhibits – and especially the culinary arts.
Located in the heart of Midtown St. Louis, Grand Center boasts some of the area's most historic and innovative institutions, including shows at the iconic The Fabulous Fox Theatre; live concerts at St. Louis Symphony Orchestra; and exhibits and performances at The Kranzberg Arts Center, the Pulitzer Arts Foundation, The Sheldon Concert Hall & Art Galleries; and many more. On any given day you can see world-class talent perform, attend a street festival, enjoy live music and taste diverse bites from a range of cuisines.
Located within the Contemporary Art Museum St. Louis (CAM) is Rise Coffee House, which opened in mid-May as a second location of its mainstay in The Grove. Serving as a community gathering place and tranquil respite after viewing CAM's eclectic exhibits, Rise offers an artistic, scratch-made menu of beverages, baked goods and light fare.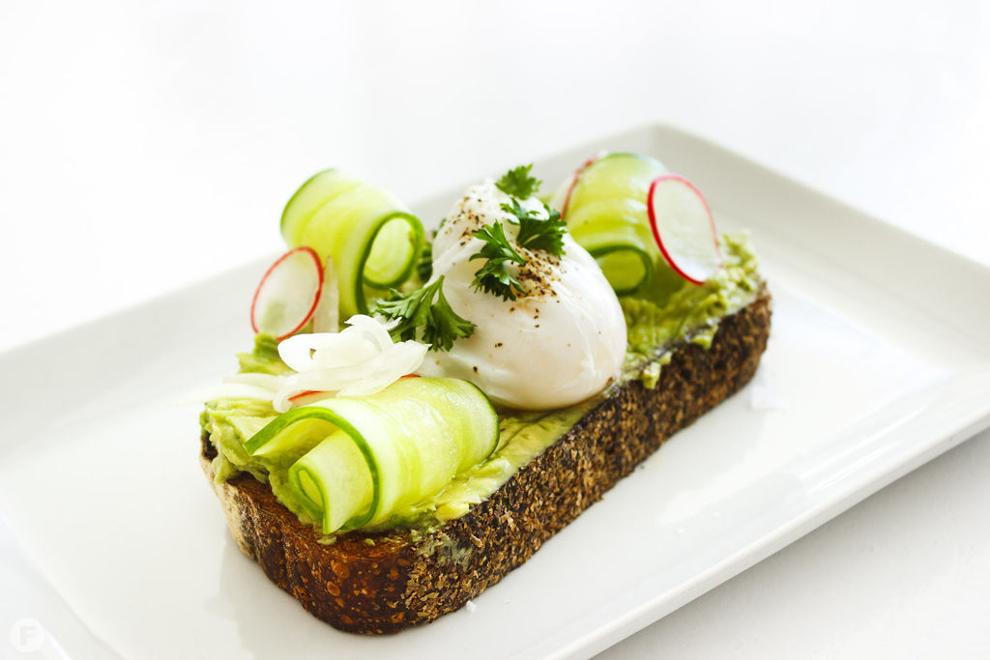 Sip a housemade flavored latte, espresso drink or cup of tea over stimulating conversation, and share an order its popular ricotta toast; avocado toast with avocado spread, cucumber, radish, pickled onion and a poached egg; or turmeric-ginger rice bowl.
"I see museums as cultural gathering spaces, similar to cafés, and to come in and help create more of the community that CAM has been working to achieve was a really attractive prospect for us," says Rise owner and barista Aaron Johnson. "In the café, we're trying to present lunch, brunch and coffee at the same level that the museum is presenting art, to try and match that experience."
As with Rise, Turn chef-owner David Kirkland was inspired by the walls in which his farm-to-table restaurant is housed. Turn is located on the ground floor of the .Zack building, now a multiuse arts facility with a 200-person theater for screenings and concerts, an event space for David Kirkland Catering and also a record shop, the latter of which's wares you'll find on display on Turn's wall – as well as serving as inspiration for the name and menu.
"Turn is a seasonal restaurant, so the name reflects the turn of the season and turning tables," Kirkland says, "but in my former life and currently, I DJ, so it's turning tables from that perspective, too."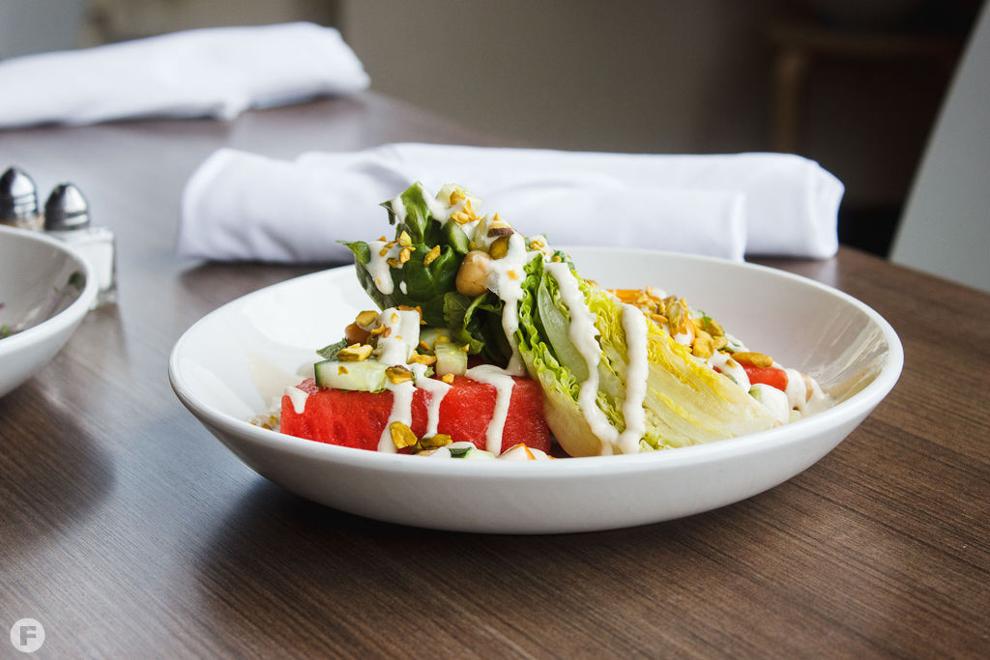 On the menu's Side A, you'll find the greatest hits of breakfast including a biscuit flight and multigrain pancakes topped with strawberry-rhubarb compote, and Side B's lunch "set list" includes brand-new seasonal options like a griddled polenta cake with shishito and poblano peppers, onion and an over-easy egg; a turkey club with cauliflower bites; and Kirkland's favorite, a watermelon wedge salad with baby gem lettuce, garbanzo beans, mint, tomatoes, cucumbers and a tahini vinaigrette.
Kirkland recently "released" a dinner menu in March, which offers small plates like baked Brie with crostini and seasonal, spreadable "slow jams," lamb meatballs with jalapeño jelly, as well as entrées such as seared Dijon-tarragon scallops or a vegetable-packed salmon bowl.
Down the street from the thrumming record beats playing at Turn, you can set the mood of your meal with smooth jazz. The 200-seat newly renovated jazz club Jazz St. Louis also features recording studios, practice rooms and educational spaces. It's an experience for all the senses – along with exquisite acoustics from today's biggest names in instrumental and vocal jazz and clear views of the performers, your taste buds can indulge in a global, eclectic menu that ranges from Vietnamese lemongrass lettuce wraps to Tuscan-inspired summer salmon panzanella to a grilled center-cut pork chop with nectarine salsa.
The Grandel is another popular performance venue and event space in the Grand Center Arts District, featuring a 600-person theater for world-class plays, musicals, dance performances, concerts and more. Adjoining is The Dark Room for artisan cuisine and craft beverages to complement your fine art, photography exhibition or live music. Try dinner options such as a roasted salmon over tomato-dill couscous, The Sammy sandwich or a roasted turkey Cobb salad. The Dark Room offers an impressive wine list – from by the glass to bottles of rosé, bubbly and dessert wine – to craft cocktails, beer, cider and spirits.
Inside the KDHX building, you'll find everything from a live recording studio for the local radio station and locally produced podcasts, The Stage for touring groups to perform and its newest tenant, Squatter's Cafe. Contrary to the name's implication, chef-owner Rob Connoley was a welcome addition to the space. The native St. Louisan and James Beard-nominated chef moved back home after 30 years in New Mexico with plans to open a foraging-focused fine-dining restaurant, Bulrush STL. In the meantime, he's connected with the local farming community and the land itself through foraging to open Squatter's, which takes a hyperlocal and hyperseasonal dive into Midwest fare.
"There's a connection between scavenging and squatting and the food that we serve: going out into the woods, gathering ingredients," Connoley says. "Whereas a squatter does it to survive, I do it in a way where I used modern cooking techniques to create foods with foraged ingredients that are exciting and fun."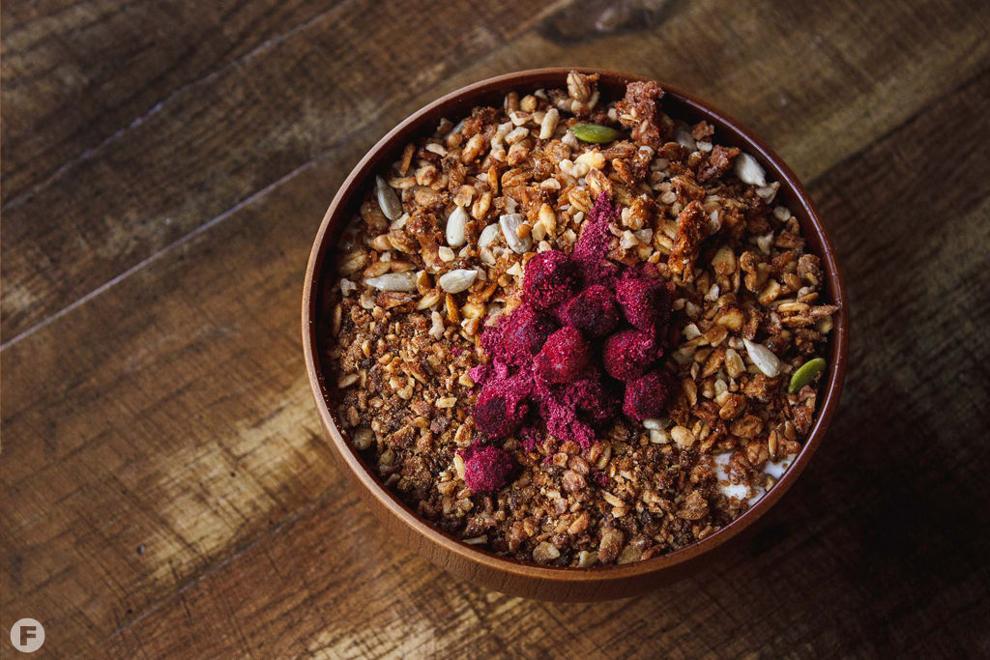 The menu changes frequently with what's in season and what Connoley and his sous chef find; best-sellers have included the hash (local pork, sweet potatoes, slow-cooked 100-layer apple, butterscotch, over-easy egg), yogurt (granola, seasonal fruit and "surprise exploding balls" of juice in flavors like apricot, black current or blackberry) and the wheat berry grain bowl.
Mother-and-daughter duo Clemence and Christine Pereur have made a home away from home from their native France with their bakery and café in the Grand Center Arts District. The aptly named Like Home Café & Bakery features French delights such as macarons and Viennoiserie including chocolate croissants, chausson aux pommes, financier, pistachio brioche and fruit tarts. For lunch there's smoked salmon carpaccio, open-faced tartines, quiches and sandwiches on fresh-baked baguettes. In June, Like Home introduced summery sweets including four flavors of ice cream macarons (raspberry, mango, pistachio and chocolate) and brioche ice-cream sandwiches. Both women have a passion for their native culture, as well as for cooking and baking, and Like Home is the sweet culmination of both worlds in a light and airy space.
End your visit to Grand Center on a sweet note with a stop at the sunny storefront at Miss M's Candy Boutique. Located kitty-corner to the Fox on the ground floor of artists' lofts, the candy shop features a colorful array of confections ranging from bulk candies to pastries, fudge, handmade chocolates, nuts and taffy, plus coffee. Retro glass display jars set in tall shelves in the back are a treat for the eyes as much as the tongue, and from the selection of nearly 500 offerings, co-owners Sharon and Lee Echols recommend the housemade confections like naked turtles, salted caramels and monster peanut butter cups.
Whether you're in the mood for a treat – literally – at Miss M's, fresh-foraged fare at Squatter's Cafe, a cocktail at The Dark Room after curtain call or anything in between, Grand Center is the epicenter of where St. Louis' cultural and culinary crossroads meet.

The Dark Room at The Grandel, 3610 Grandel Square, Covenant Blu/Grand Center, St. Louis, Missouri, 314.776.9550, thedarkroomstl.com
Like Home Café & Bakery, 3855 Lindell Blvd., Covenant Blu/Grand Center, St. Louis, Missouri, 314.319.0099, likehomestl.com
Miss M's Candy Boutique, 500 N. Grand Blvd., Covenant Blu/Grand Center, St. Louis, Missouri, 314.833.5208, missmscandy.com
Rise Coffee House at Contemporary Art Museum St. Louis, 3750 Washington Blvd., Covenant Blu/Grand Center, St. Louis, Missouri, 314.535.4660, camstl.org/visit/cafe
Squatter's Cafe, 3524 Washington Ave., Covenant Blu/Grand Center, St. Louis, Missouri, 314.925.7556, squatterscafe.com