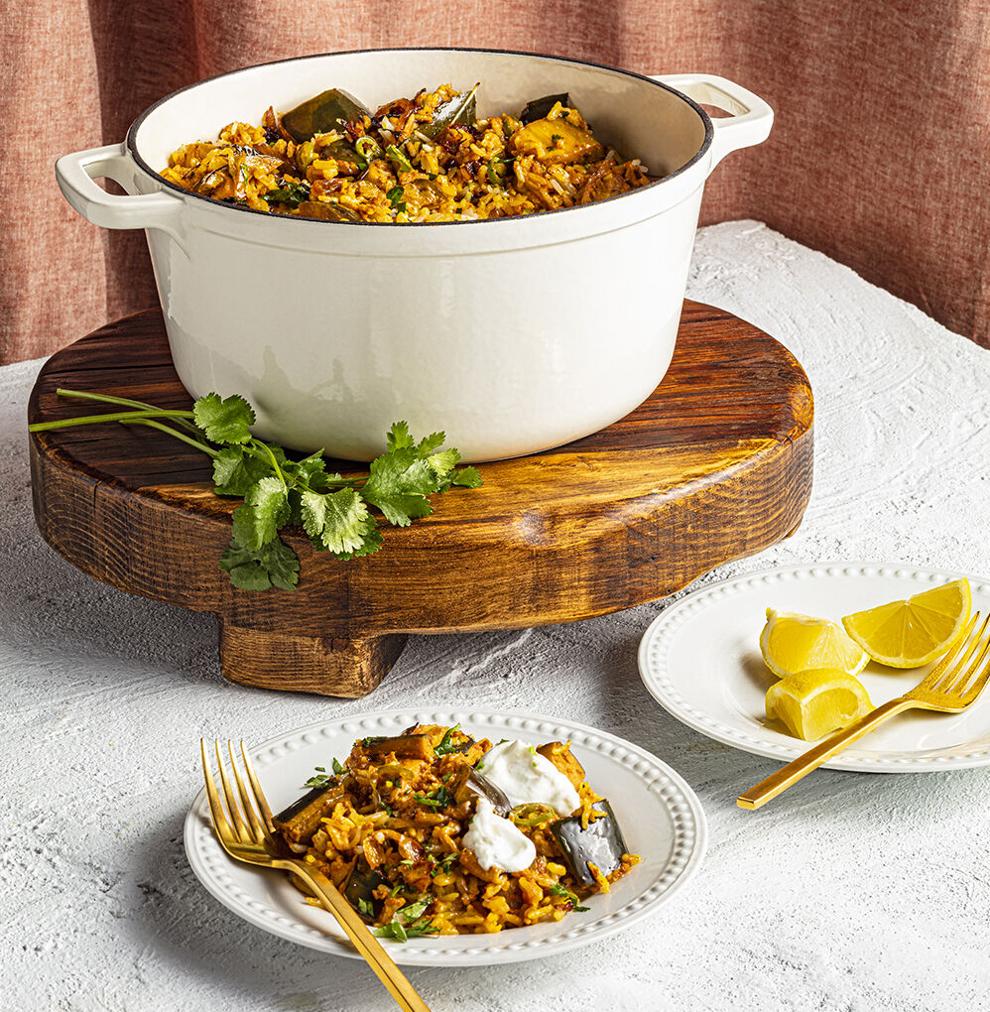 Corn, peas, broccoli and carrots. These were the staple vegetables I ate growing up. It wasn't until I got older that new vegetables like fresh asparagus, roasted Brussels sprouts and zucchini began showing up at the dinner table. Branching out from the familiar four vegetables brought new life to dinner and pushed me to explore what other vegetables could become stars at meal time as opposed to simply a side.
One veggie that has recently caught my attention again is eggplant. This unique purple vegetable is great because it's able to absorb and take on any flavor it's seasoned with. The recipe this month shows just one way this humble vegetable can be transformed and made into the center of the plate. I love bringing new dishes like this to my table. Sometimes, it can push my family out of their comfort zones, but it exposes them to different flavors and textures that could become a new favorite.
If you are looking for a fresh idea for dinner, I encourage you to take a stroll through the produce department with an open mind. You may find seasonal items you forgot about and be inspired to try something new. The great news is all fresh produce gets a thumbs up in our Good For You program. So no matter what you choose you'll be taking a step towards your health. While you're at the store, you can also pick up the newest edition of Simply Schnucks Magazine for more inspiration. If you haven't joined our Good For You community, learn more and opt in today at schnucks.com/goodforyou. You will also find a variety of recipes if you need inspiration for your new produce purchases.