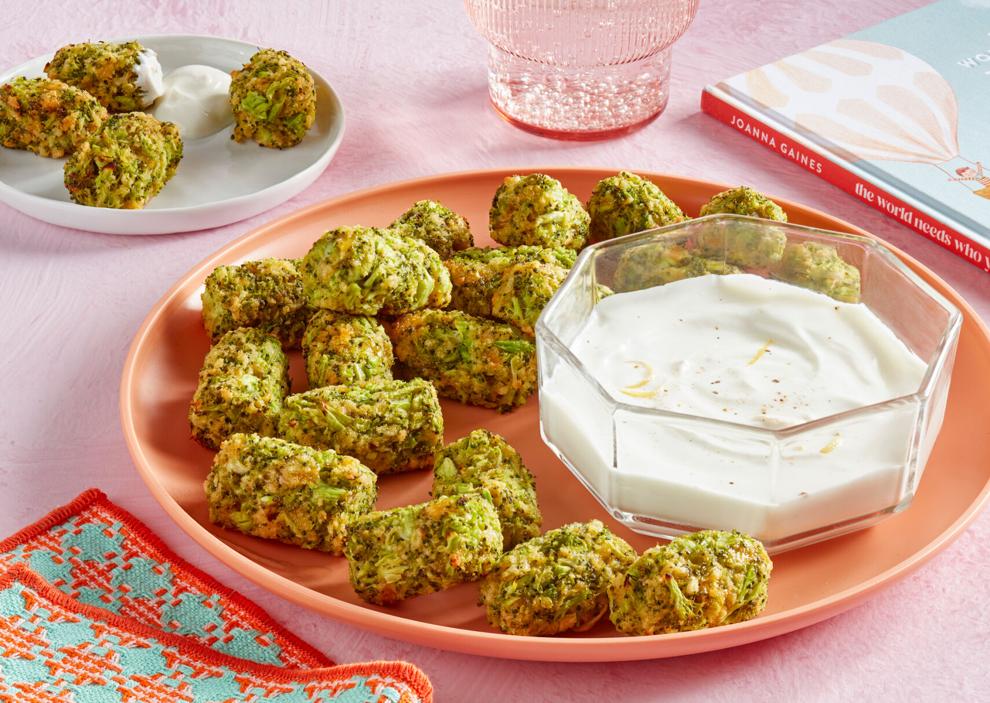 When you tell kids you're having broccoli for dinner, what comes to mind? If it's anything like my childhood experience, it's a lightly steamed green floret on a plate. Nothing against steamed broccoli, but that can be a hard sell for kids and adults alike. Sometimes, it takes a little bit of creativity and presenting a vegetable in a new way to make healthy eating fun and exciting.
The recipe this month, takes an ordinary broccoli floret and transforms it into a fun tot that can be dipped and eaten with fingers instead of utensils. The great news is we've crafted up a recipe with a kid-friendly dip packed with Good For You ingredients growing kids need. Maybe it's just my girls, but every food seems to taste better with dip. It doesn't seem to matter what is for dinner, there is always some sort of dip on their plates.
If dip isn't the golden ticket to get your kids to try new foods, I encourage you to get them into the kitchen. Allowing kids to help with tasks like measuring, stirring and scooping are great ways to help them develop their motor skills, create a sense of ownership for their food, try something new and most importantly help them develop a positive relationship with food. So grab your ingredients and get cooking with your kids in the kitchen. If you want more kid-friendly recipes, grab this month's Simply Schnucks Magazine and let your kids pick out a new recipe to try. Your kitchen might get messy, but your bellies and hearts will be full!