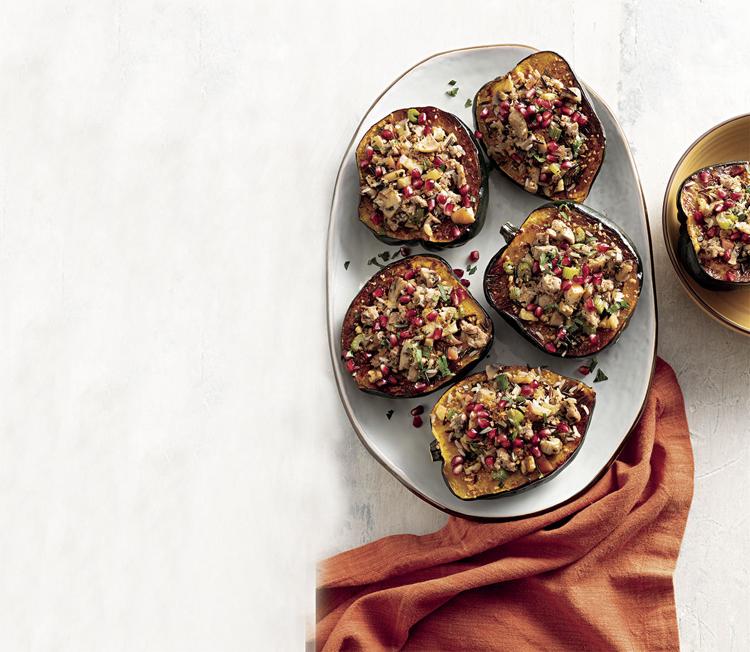 This time of year is always my favorite. There is so much to be grateful for, especially enjoying the company of family and friends with a home-cooked meal. Around our kitchen table, mom would always make enough food to feed our family plus the entire neighborhood. With these comforts of home, it's not the time of year anyone wants to worry about their diet. My advice this holiday season, is just to be more aware of your eating and cooking habits. If we are more mindful about our food choices we can begin to make small changes. And it's the little changes that can add up to big things.
One small swap you can make in your holiday spread is substituting a classic potato with a nutrient powerhouse like a winter squash. If you're new to cooking squash, try delicata. With its soft edible skin it's great for sautéing or roasting and a nice addition to a green salad. Looking for a pasta alternative? Spaghetti squash cooks down into pasta-like strands and its flavor mimics that of a traditional pasta dish. Butternut squash is one of the most popular winter squashes and can be used in a mash, casseroles, soups and sauces to name just a few. No matter which type of winter squash you choose, you can rest easy knowing that you are getting a healthy amount of fiber, Vitamin A and Vitamin C.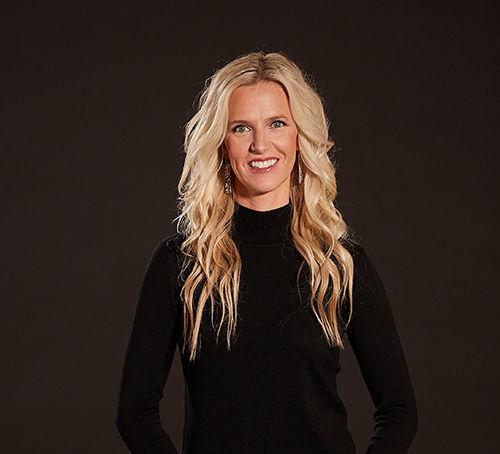 With many varieties of winter squash to choose from, you are sure to find a fit for any occasion. My favorite way to enjoy these versatile veggies are when they are stuffed with all the flavors of fall. Inspiration for this month's recipe started by choosing a variety of squash with a thick skin, like hubbard or acorn, because they are the best for stuffing and baking. Not only is this a nutritious dish, but it's a colorful way to serve your homemade stuffing. Remember, try making a few small swaps to make your table a little healthier without sacrificing on flavor.