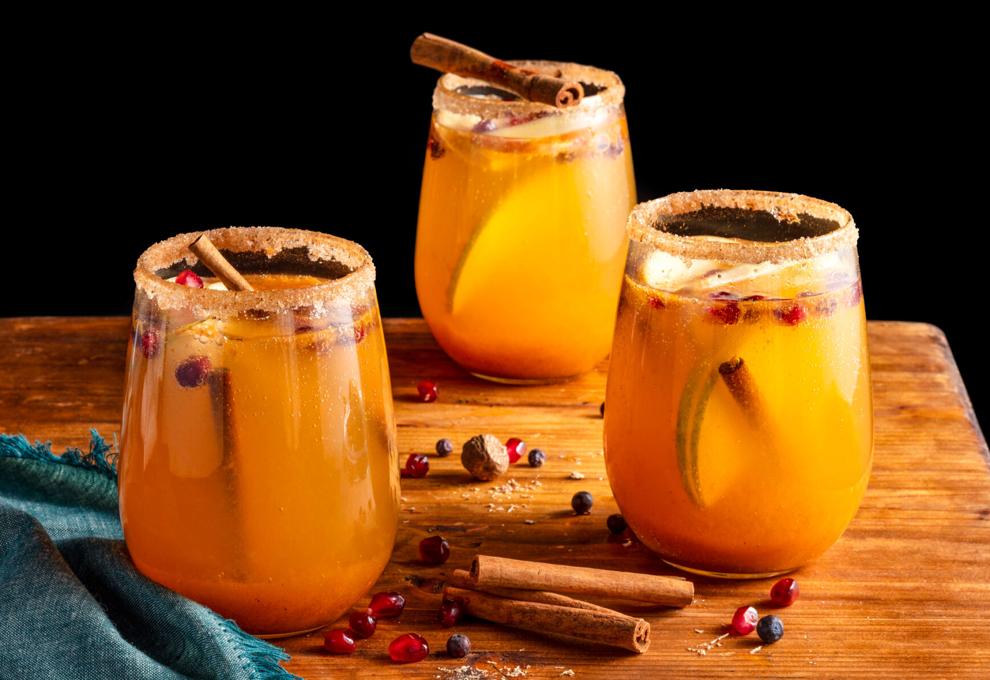 My family loves to be outside in the fall. The cool weather is so inviting that any free time we have is spent outside. The girls enjoy playing in the leaves, taking walks, swinging in the hammock and our favorite part is sitting around the firepit in the evenings. The crisp air is perfect for snuggling up in sweatshirts and blankets while soaking in the warmth of a fire. It's the best place for family and friends to come together to share stories and enjoy good food.
Time spent around the firepit at our house isn't complete without s'mores and something warm to drink. From herbal tea to apple cider, a warm beverage is the cherry on top to this intimate time together. In the spirit of October and all things pumpkin and spice, this month's recipe takes all the flavors of fall to create the perfect pumpkin punch.
Crafted to be sipped outside on a cool evening it's a warm, spice and fruit filled drink that's Good For You and the people you share it with. If you want more seasonal recipes like this one, and to take a step forward on your health journey,
I invite you to join our Good For You community by opting in today at schnucks.com/goodforyou. Use these recipes, and others found in Simply Schnucks Magazine, as inspiration to create something to share with your family and enjoy all the great things fall has to offer.