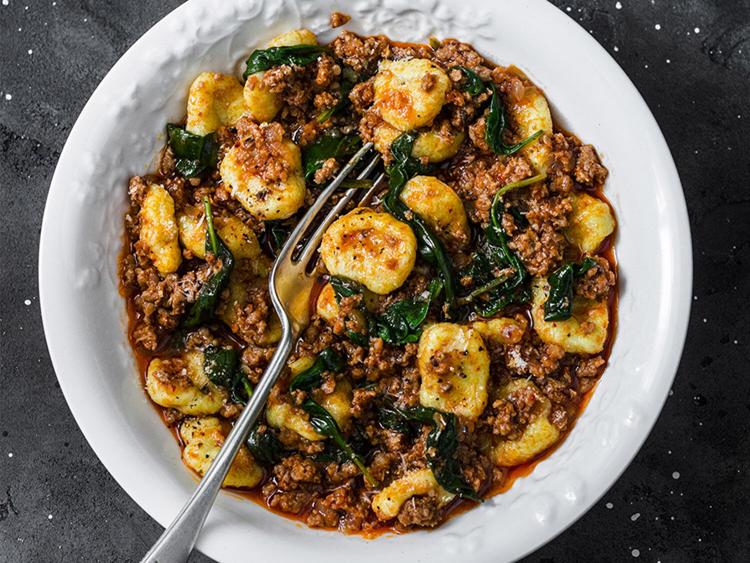 As we prepare for the holiday season, this year is looking a little different. Traditional family gatherings may not be the same as we continue to socially distance ourselves and keep group sizes to a minimum. Adjusting to a new holiday experience may have its challenges, but I've found that food has a way of bringing us together, even if we aren't physically with one another. Recreating holiday dishes using the flavors of the season can complement our traditions while offering an alternative to large family meals.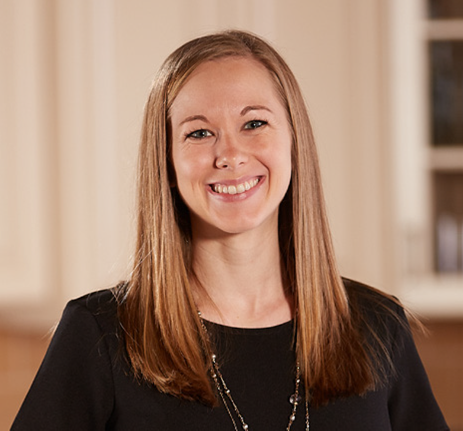 One way I've done this is by taking Thanksgiving flavors like pumpkin, potatoes, spinach and turkey and transforming them into a new dish with my pumpkin gnocchi and turkey bolognese. This isn't a typical dish found at our holiday table, but it fits in this untraditional year. There usually isn't time in the hustle of holiday preparation to slow down and make gnocchi from scratch. Rolling the dough into long ropes and pressing fresh cut dumplings over a fork to get the classic indentations provided an opportunity for me to reflect on all I have to be thankful for during an unusual year. It also allowed my family of four to enjoy a taste of the holidays without creating an overwhelming amount of food.
No matter what your holidays look like this year, I encourage you to take some time to reflect on the things you are grateful for. Even if you can't visit with family and friends in person, find ways to brighten their holidays with a video chat, care package or home cooked meal. Check out this month's Simply Schnucks magazine for more ideas to spread cheer and connect with those you love.