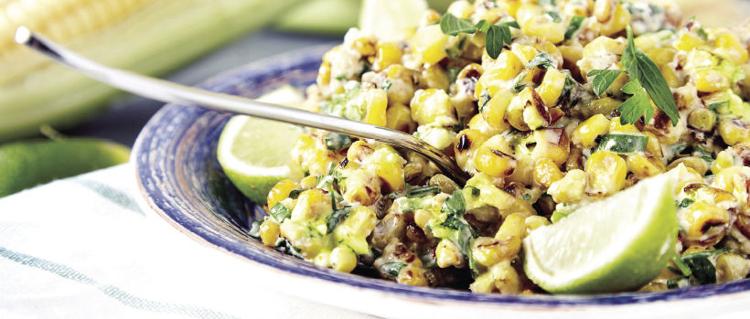 Nothing is more perfect for July 4th celebrations than fresh sweet corn. That might be because growing up in Nebraska our summers revolved around harvesting our sweet corn at the peak of freshness.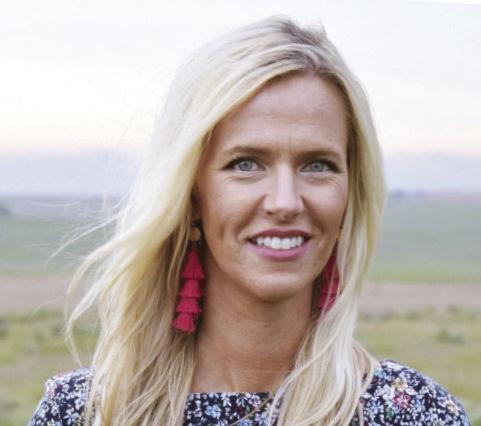 At the beginning of each spring I can remember watching my dad, out of our living room window, plant sweet corn in rows as far as the eye could see. Once the corn grew tall enough, we would fence it off and keep a radio playing 'round the clock to ward off any raccoons or other critters that might sneak in and ruin our patch. All summer we would anxiously await the day we could harvest the delicious, golden ears. When the day finally arrived, everyone would head out to the field with buckets in each hand picking as much corn as they could carry. We'd dump our buckets of corn onto the truck bed and then we'd head back to the field for more. We'd all take turns sitting in the shade shucking the corn. Then we'd take the ears into the kitchen to cut the kernels off the cob to prepare bags (and bags) for the freezer, so we could eat sweet corn all year long.
This month's recipe takes me back to those summer days spent with family and it's the perfect time of year for you to enjoy sweet corn at its peak. I love grilling corn to give it that smoky flavor and bring out the natural sweetness (without having to heat up my kitchen). I thought grilled corn was perfect for the flavors of a classic Mexican Street Corn. I've replaced the traditional mayo with a healthier swap by making my own "avocado mayo". It gives the salad a creamy texture and almost indulgent eating experience.
I am so thankful for local farmers, like my dad, that put so much hard work into ensuring we have delicious, fresh food for our dinner tables. There's no doubt that small town life is very different than "big" city living, but what I love most about St. Louis is that everyone in the community comes together to support local foods, as well as the farmers and businesses that produce them. I can always count on that to remind me of home and take me back to my fond childhood memories of the best days of summer.