In the world of cannabis, edibles refer to foods and beverages that contain THC, CBD or both and come in many forms including baked goods, gummies, chocolate, oils, prepared drinks, mixes and candies.
Medical marijuana patients can purchase ready-made edibles or make them by adding oil, butter or tinctures that contain cannabis into foods. Many medical marijuana patients prefer not to smoke cannabis for various reasons. Edibles can be considered a safer and more discreet consumption method than inhalation.
However, be forewarned that those new to edibles can consume too much if they're not careful. The delay in edibles kicking in can cause impatience. Others new to edibles may not know the best dosage for their body or may miscalculate dosages. The effects and benefits of edibles take longer to sink in, depending on your metabolism rate. Effects from consuming edibles can take one to three hours, but will be effective for four to six hours. In contrast, smoking cannabis is a fairly quick onset and the feeling dissipates over 30 to 60 minutes. 
Therefore, experts advise new patients to start low and slow until you find out how your body metabolizes edibles.
Making edibles in your own kitchen can be an exciting and creative experience. Patients should carefully calculate the dosages of cannabis to ensure safe delivery of the compounds and avoid any unwanted effects. Especially since the digestive system transforms THC into a form that makes edibles more potent and longer-lasting than other forms of consumption. 
If you plan to make your own edibles, follow a recipe to have a better idea of how much cannabis is in the product. For example, you can try the s'mores recipe below. Try a small piece and give it a bit of time to assess its potency and effect before consuming more.
Though calculating the dosages of homemade goodies may seem a bit challenging, it can be done easily with the help of product specialists at SWADE using their high-quality products.
Information provided is for educational and informational purposes only and does not supersede any medical advice given by a physician. Cannabis is still considered a schedule 1 controlled substance and is illegal under federal law. Adults who consume cannabis must keep cannabis products away from animals and out of reach of children. Note that the intoxicating effects of cannabis can sometimes be delayed, so do not operate a vehicle or machinery after consumption. Use of cannabis during pregnancy or while breastfeeding may be harmful. By purchasing cannabis from a dispensary, you are assuming the risk of any damage or loss that occurs during its use.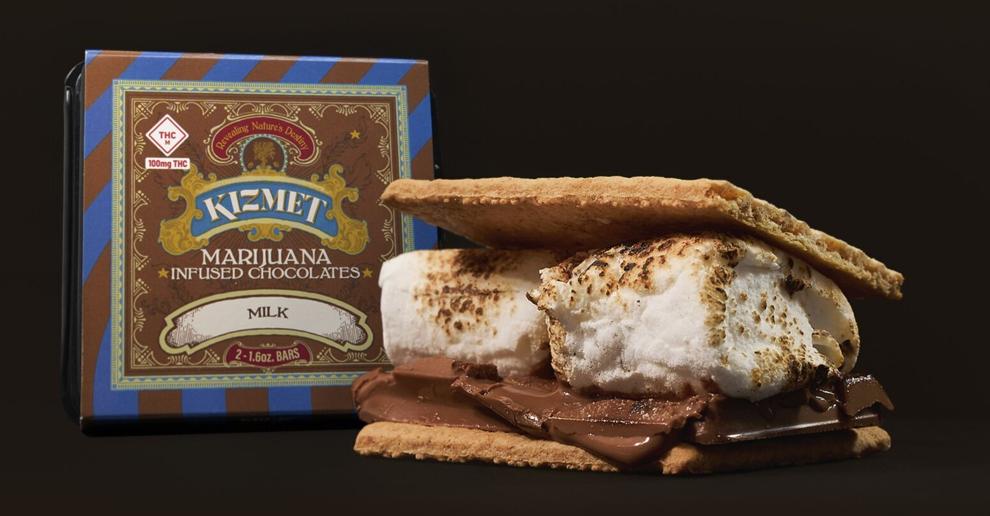 ---
This content was produced by Brand Ave. Studios. The news and editorial departments had no role in its creation or display. Brand Ave. Studios connects advertisers with a targeted audience through compelling content programs, from concept to production and distribution. For more information contact sales@brandavestudios.com.