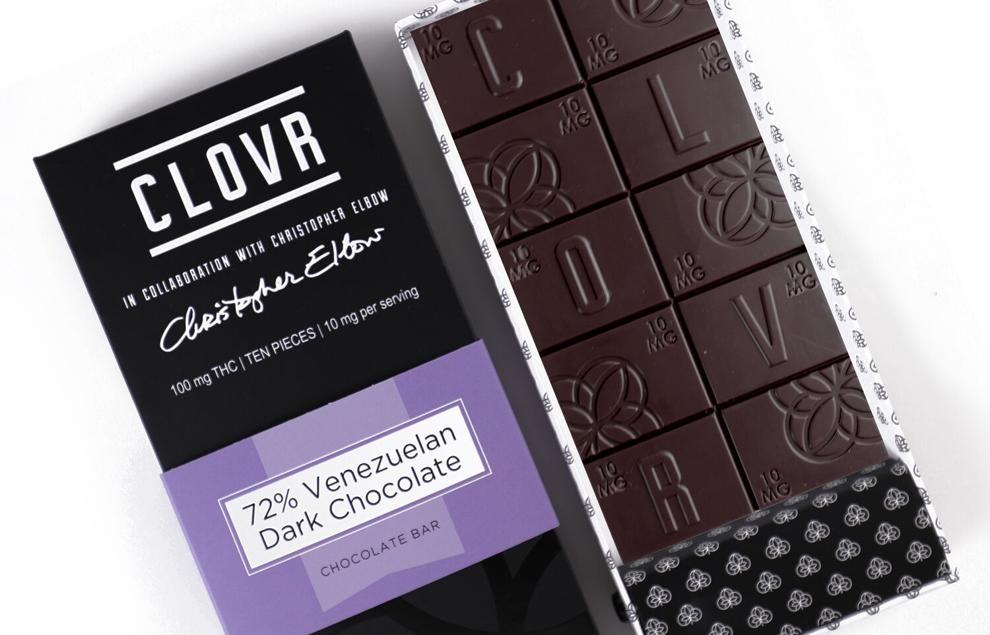 This content was produced by Brand Ave. Studios in conjunction with Clovr Cannabis. Brand Ave Studios has no affiliation with the products or recommendations. The news and editorial departments had no role in its creation or display.
When people eat a cannabis edible, it's usually with the goal of getting high or to alleviate some ailment. But why just think of that singular element as your end game? Why not truly enjoy that piece of candy in whatever shape or form to give yourself a moment of joyful decadence at the start of your journey?
That was the idea when Clovr, one of Missouri's preeminent producers of medical cannabis products, approached acclaimed Kansas City chocolatier Christopher Elbow to partner on a line of high-quality and delicious THC-infused chocolates. The conversations started in late 2019, and as Missouri moved toward legally offering medical cannabis, the two companies planned and prepared. The result? Some of the best-tasting edibles you'll find in the Show Me State.
While Christopher Elbow Chocolates has offered confectionery delights since 2003, these new products just hit the market and have since landed in about 80 dispensaries across Missouri. Now, just as you can visit one of the Christopher Elbow Chocolate boutiques to select from a variety of high-quality TCHO or Valrhona chocolate bars with other natural ingredients like nuts and spices or delight in a box of gorgeous bonbons, you can do the same at a variety of dispensaries with the added bonus of having THC distillate infused into your chocolates.
Currently, chocolate enthusiasts can enjoy hand-crafted crème brûlée, salted almond and Venezuelan 72% dark chocolate bars divided into 10 equal parts, each with specific amounts of THC distillate allowing for easy dosing. The hard-shelled one-bite bonbons — almost too beautiful to eat — make way to a creamy caramel center in three flavors: salted vanilla caramel, citrus caramel in a white chocolate shell and Italian espresso caramel in dark chocolate. And you can expect even more to roll out over time.
"As we get a little deeper in and get production up and running, we will branch out," said Christopher Elbow of his namesake chocolate business. "We want to introduce seasonal flavors for both lines. We'll continue to innovate with flavor and product innovation, which is a hallmark of Christopher Elbow Chocolates — and want to bring that same quality to Clovr."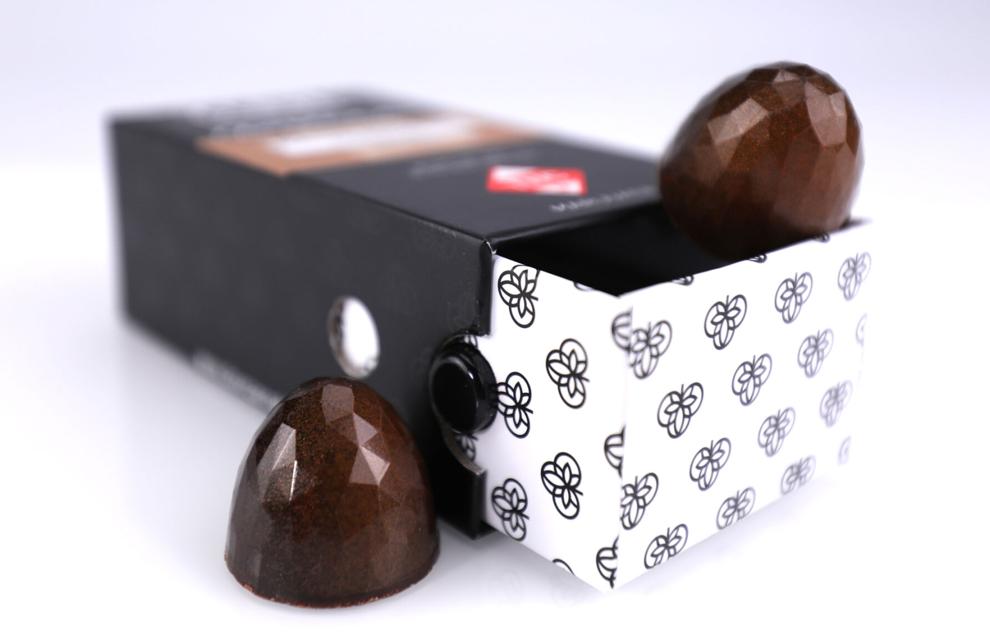 Elbow said when Missouri legalized medical cannabis, many companies approached him to forge partnerships to develop a line of edibles. It wasn't until he talked to Clovr he felt he found a match.
"I had a lot of people knocking on my door wanting to work with me in some capacity," Elbow admitted. "Clovr stood out with the same quality of creating a great product — the efficacy is consistent, safe and high quality. And their principles align with mine."
In the days before legalization you couldn't guarantee balanced infusion of THC in edibles, which often would come with a very strong marijuana taste. However, the Clovr chocolates made in partnership with Christopher Elbow contain an even distribution of THC distillate. It also strips out the "weedy" notes, leaving you to fully enjoy the flavors of the chocolate bars and bonbons.
"Just remember not to enjoy them too much, as they are still infused with THC," Elbow cautioned. Consumers should note the dose of each section in a chocolate bar or each bonbon before eating.
However, he added on a lighter note, "For fans of Christopher Elbow Chocolates, this could be a big deal and game changer for your medical cannabis enjoyment."
---
This content was produced by Brand Ave. Studios. The news and editorial departments had no role in its creation or display. Brand Ave. Studios connects advertisers with a targeted audience through compelling content programs, from concept to production and distribution. For more information contact sales@brandavestudios.com.