A pioneer in Missouri aquaculture, Bill Flowers started Flowers Fish Farm in Dexter, Missouri, in 1965, utilizing his educational background in biology and chemistry. In 1985, Kevin Flowers, one of Bill's sons, took over the management of daily operations, but after he died two years ago, his wife, Kelly, took the reins.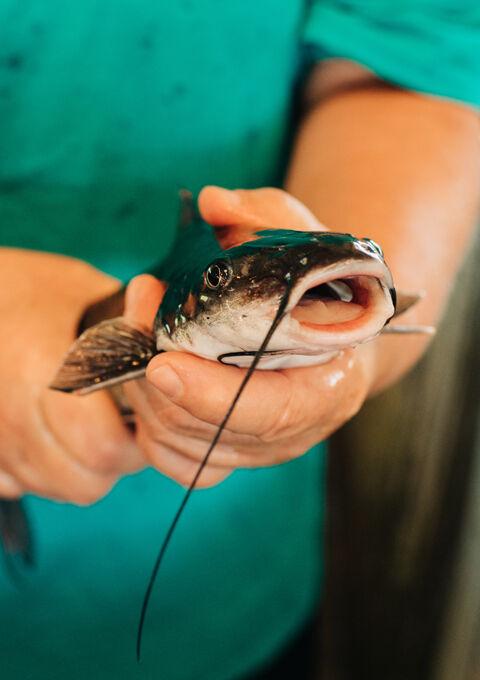 The family-owned and -operated enterprise began with 12 acres of water and has since grown to 425 acres of water (spread out over three locations in Southeast Missouri), making it one of the largest fish farms in the Midwest. On average, it hatches and raises more than three million channel catfish a year, most of which are sold to wholesale vendors. That said, Kelly credits people like Marc Taylor of Pageland Fisheries, a live fish holding facility in Pagedale, Missouri, with working to get Missouri food fish into new markets and onto hungry customers' plates.
What is the "growing season" for catfish? Our catfish spawn from the end of May through June, but for the last few summers, it hasn't really gotten warm until mid-June, which has hurt our spawning season. The water in our ponds has to reach a certain temperature before they'll spawn. The period of incubation of catfish eggs also depends on the water temperature. At the optimum temperature [77ºF to 81ºF] embryos hatch in four to six days. And then they'll put on weight from June through September. Catfish don't technically hibernate, but they don't put on as much weight in the winter; they'll start eating more once it starts to warm up in the spring.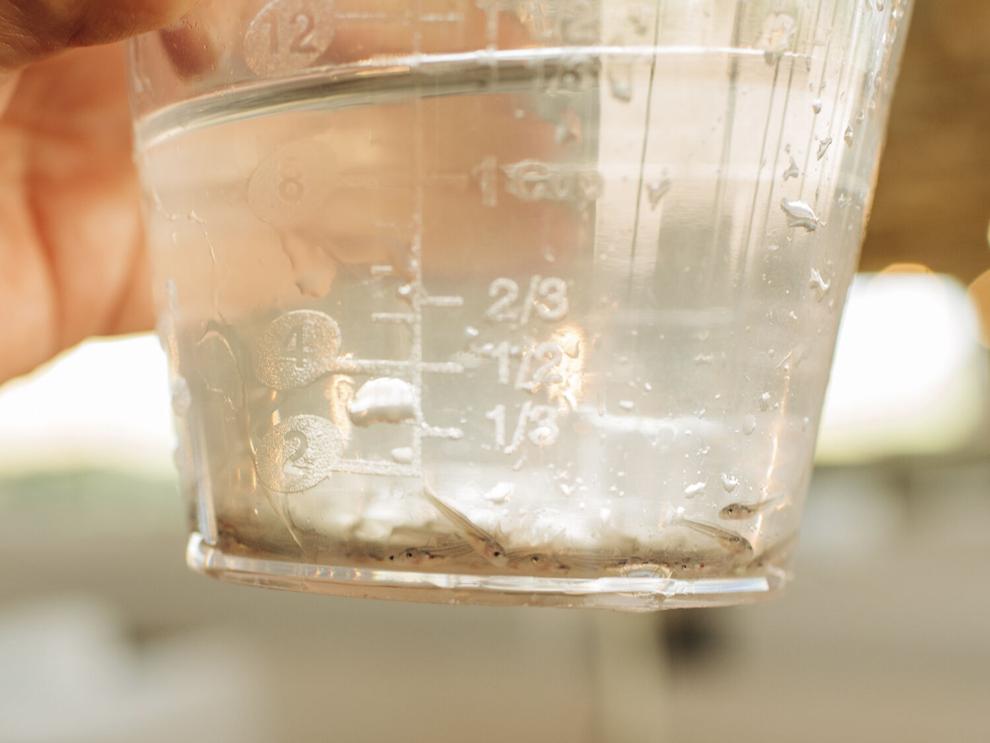 Of the 425 acres of water that make up the fish farm, how many acres are dedicated to channel catfish? Approximately 300 acres. Catfish take up more room in the ponds, so they need more space. We also have bluegill, hybrid bluegill, crappie and minnows. At one point, my husband tried to grow bass, but they're harder to feed train, and you have to do a lot to keep them from eating each other. If you don't know how to properly raise them, you wind up losing a lot of your product. Catfish naturally eat the feed, so you don't have to worry about them like you do bass.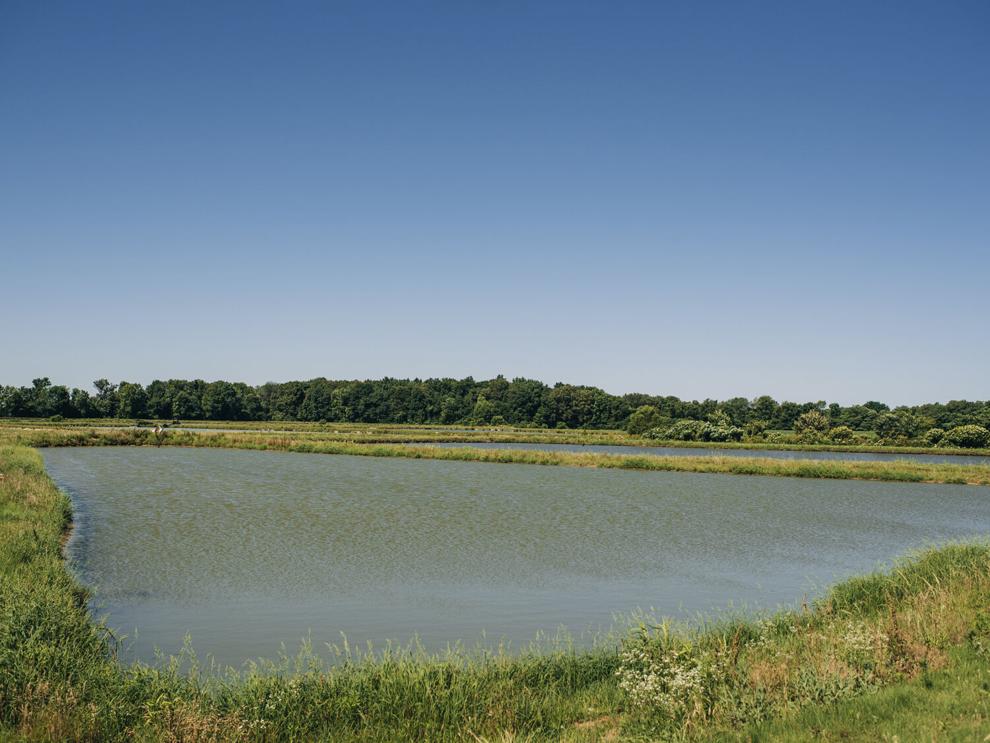 What are some of the benefits of getting fish from a local, small-scale fish farm such as Flowers Fish Farm? We test all of our fish and guarantee that they're disease-free. We also have to meet high standards for sanitation and what chemicals can be used in the ponds. Imported fish don't have the same regulations. In the 80s, for example, there were some issues with basa [a species of catfish native to the Mekong River and Chao Phraya River basins in mainland Southeast Asia]. They're cheaper, which is why some restaurants were buying them, but they don't taste the same, which gave our catfish a bad reputation. But basa and U.S.-raised catfish are not the same thing. Consumers are becoming more conscious of the origins of their food, and I think it's just as important to know where our fish is coming from. You'd probably be surprised where your favorite restaurants get their fish.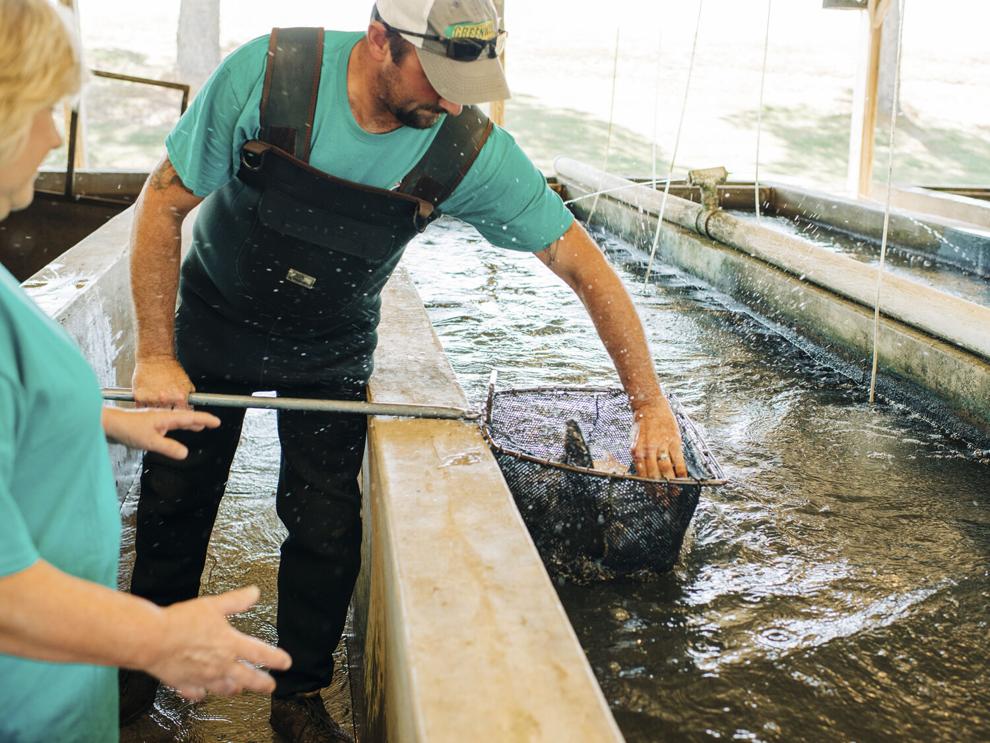 What are some of the challenges facing Missouri fish farmers today? This is a hard job. We have four full-time employees, but we also need four seasonal employees every year, and it's difficult to find people who want to work this hard in a seasonal position. They have to come in at 6, 7 in the morning and work until 7, 8, even 9 at night, and the work is very physically demanding. They have to get in the ponds as early as February, so you can imagine how cold the water is; they have to lift 50- to 60-pound baskets of fish into the trucks. This has to be something you really want to do. Also, there aren't enough fish farms in the region that are raising food-size fish to warrant a processing plant, which presents a problem when those of us who are raising food-size fish try to get them to customers. If there were more people willing to buy the fish and process it – even on a small scale – I think we could encourage more people to start raising food-size fish in our area, which would ultimately strengthen the entire food system.