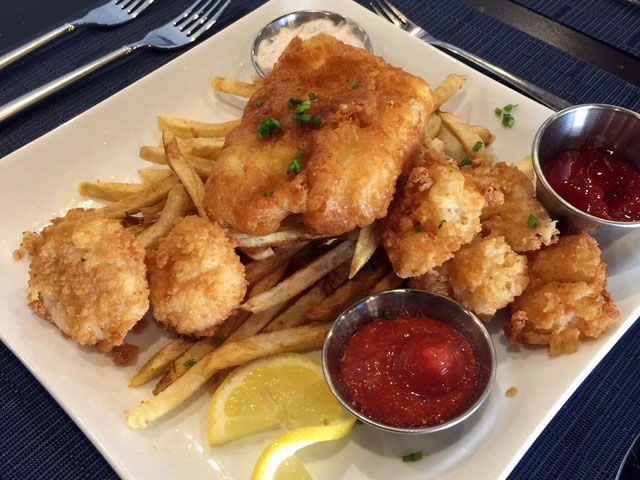 It may not be Fish Friday quite yet, but if you're looking for fresh seafood in Rolla, Missouri, chances are you'll find some of the best selections available at NaCl + H2O. The Rolla, Missouri, restaurant offers different specials every day, but its fried baskets are a staple of the seafood-focused menu.
NaCl + H2O offers baskets of fried chicken, clams, shrimp and fish. For the latter, the restaurant uses a classic white-fleshed cod that's battered in beer, fried and served with french fries for a classic take on fish and chips that will satisfy purists. Prefer to enjoy your fried fish between bread? The restaurant also offers a fried fish sandwich for those who like the handheld route. 
NaCl + H2O is offering its menu for carryout and limited dine-in service. 
NaCl + H2O, 817 Pine St., Rolla, Missouri, 573.426.6699, naclh2orolla.com