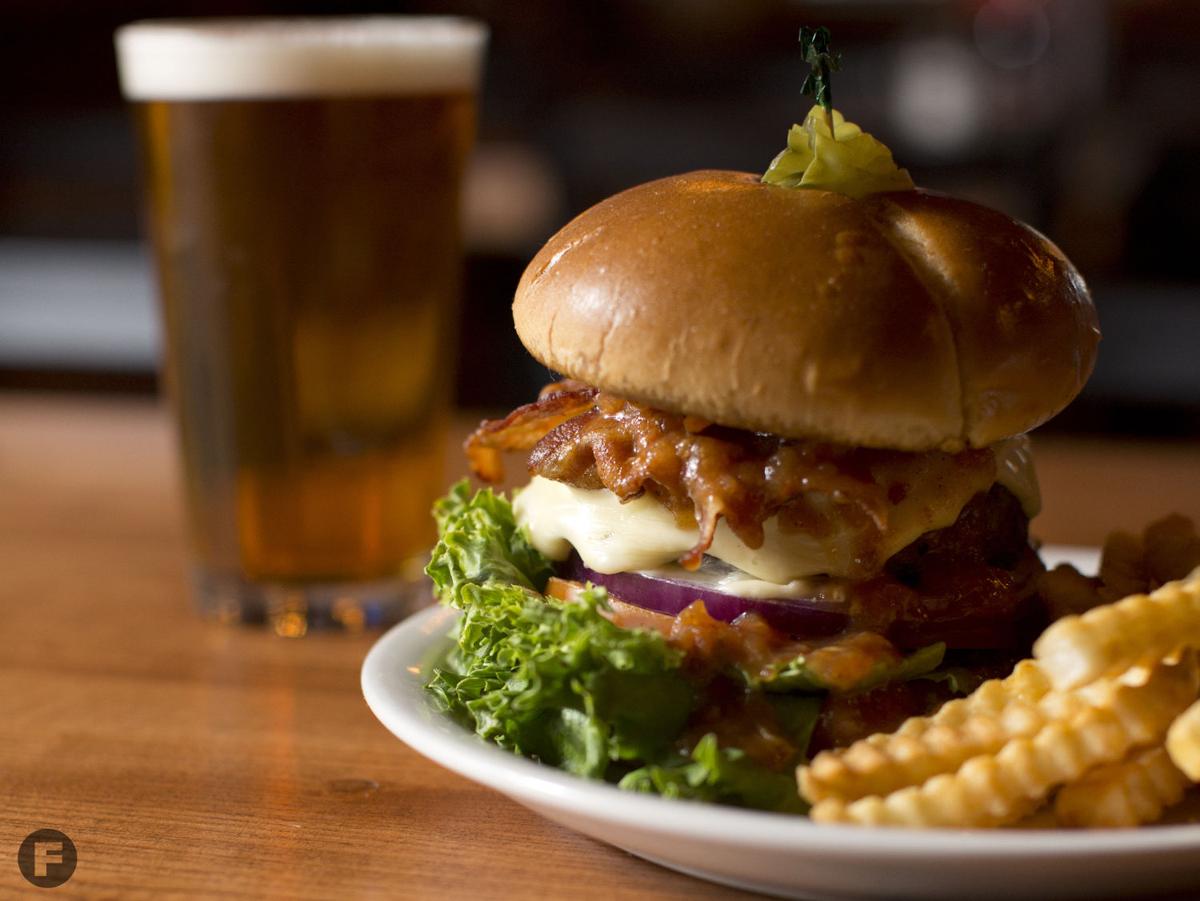 The Jam Burger from Hoppers Pub in Rolla, Missouri, isn't named as any sort of music reference, but for the ingredients between its buns. 
The Jam Burger's most essential component – aside from the beef patty – is the signature sweet and spicy jam that gives the burger its flavor. For a little more spice, Hoppers Pub adds pepper Jack cheese, and the burger is finished with bacon for an extra treat. Served with lettuce, tomato, onion and a side of fries, this burger will hit all of your taste buds. 
If sweet and savory isn't your thing, Hoppers Pub also has a wide selection of other burgers. Try the Bourbon Baby (Cheddar, bacon, grilled onions, sweet bourbon sauce) or the Holy Guac Burger (queso, guacamole, sautéed onions, bacon) for something fun, or go all out with something like the Mac & Cheese burger, which piles mac 'n' cheese (with a kick) with Cheddar and bacon on a beef patty. 
Hoppers Pub is offering its menu for carryout and limited dine-in service. 
Hoppers Pub, 723 N. Pine St., Rolla, Missouri, 573.426.2905, facebook.com/hopperspub