It's that time of year when the weather takes a turn from "yes, it's cold" to absolutely bone-chilling. Even if the temperatures are taking a dive, it doesn't mean you have to stay home. We've got some suggestions on where to head for a cozy meal or a drink around the fire. 
SqWires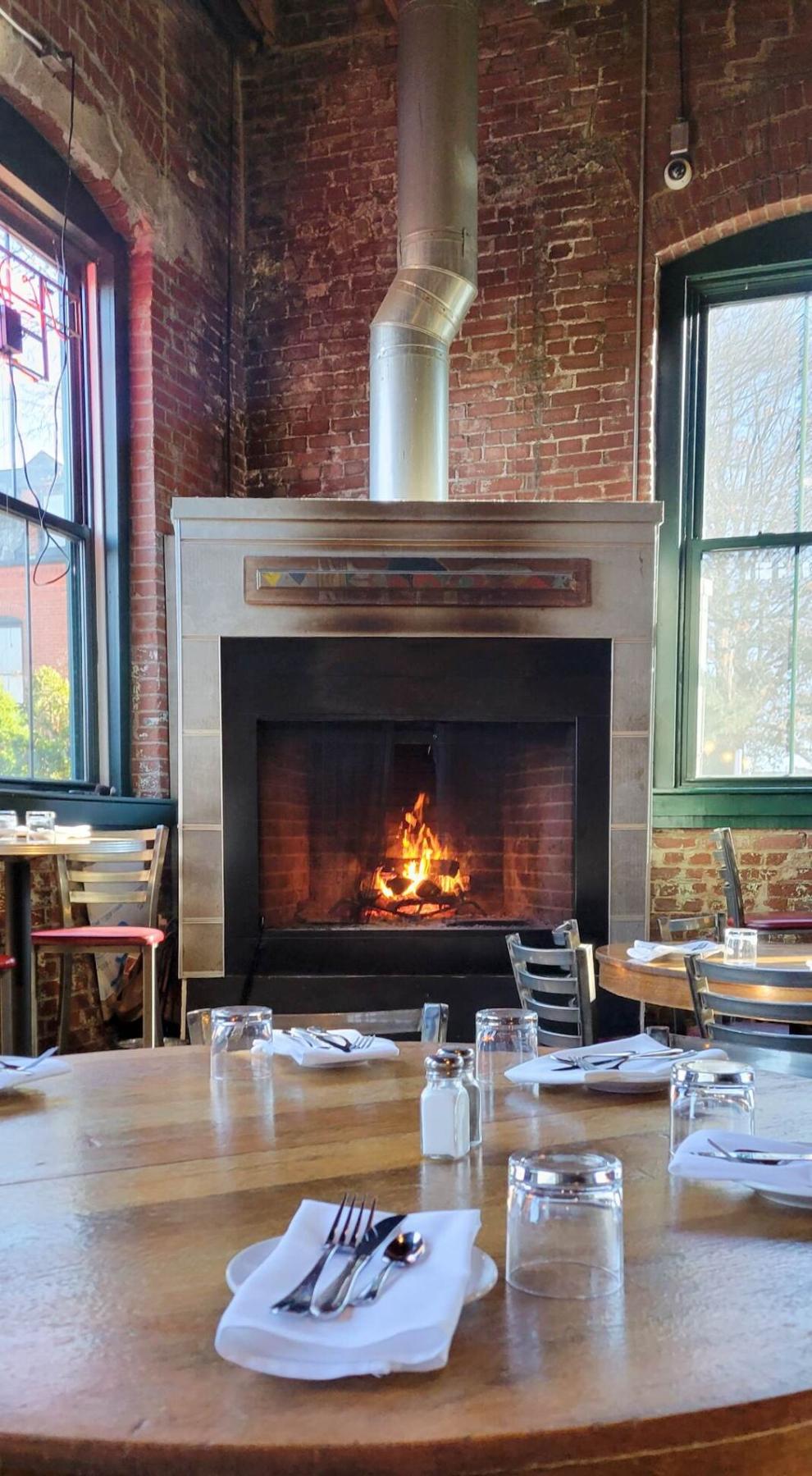 This industrial chic restaurant operates out of an old wire factory in Lafayette Square. Although known for its much-loved brunch on weekends, the restaurant also serves breakfast, lunch and dinner during the week. The fireplace is in the heart of a cozy dining room and can accommodate both small and large parties around it. If you're there for brunch, popular favorites include the SqWires Benedict, a loaded Bloody Mary and bottomless Mimosas. For dinner, the chicken pot pie is the perfect cure for a cold day. Vegetarians can get their dose of comfort food from the luxurious veggie lasagna made with eggplant, zucchini, tomato sauce, housemade béchamel sauce, Parmesan cheese and goat cheese.
SqWires Restaurant and Market, 1415 S. 8th St., Lafayette Square, St. Louis, Missouri, 314-865-3522, sqwires.com
The Cheshire
The Cheshire building complex in Clayton is a historic hidden gem in St. Louis and a must-see during the holiday season. There are three fireplaces in this charming building that we recommend visiting with family, friends and out-of-town visitors.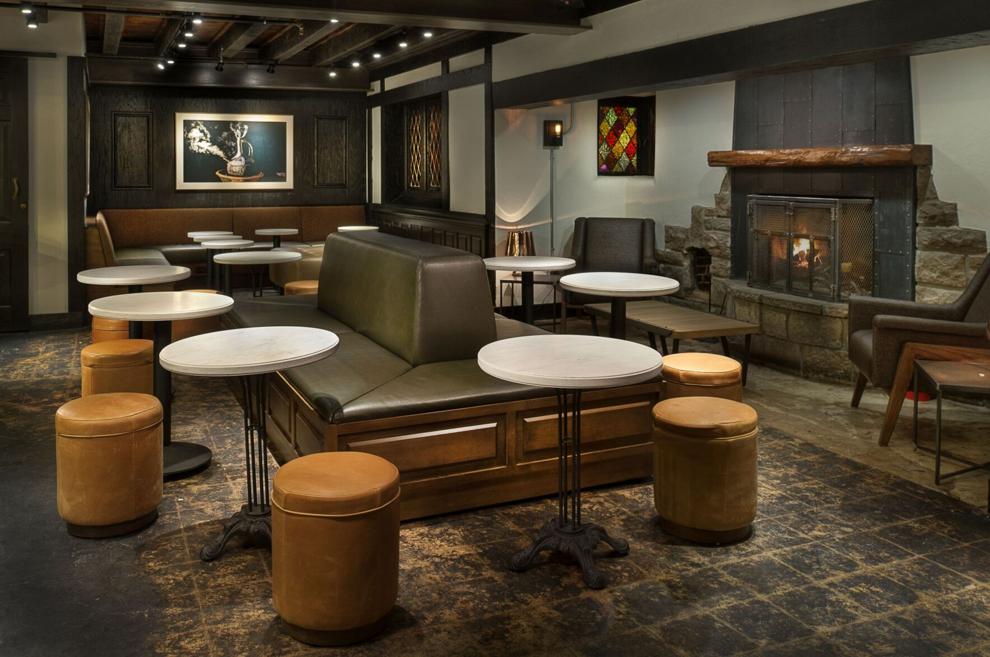 The first spot is Fox and Hounds Tavern, an English pub with a real wood fireplace in an intimate, unique setting. The tavern is best known for its classic pints, but the fish and chips, smash burgers and shepherd's pie are top-notch accompaniments if you're there for a meal. When it's busy, guests can grab a drink from the bar and wait by the fireplace in the lounge area to be seated.
For a coffee by a crackling fire, we recommend checking out the Starbucks in the same building complex. Its stained glass windows paired and fireplace seating feel like something out of a fairytale, refreshing for a brand whose storefronts are widespread and typically uniform. Not even the original Starbucks location in Seattle can boast that kind of charm.
Finally, if you have an event that you would like to host by a fire, look no further than Boundary, located upstairs from Fox and Hounds in the Cheshire building complex. During the pandemic, the space was converted from a restaurant dining room to a reception hall for large parties to rent out.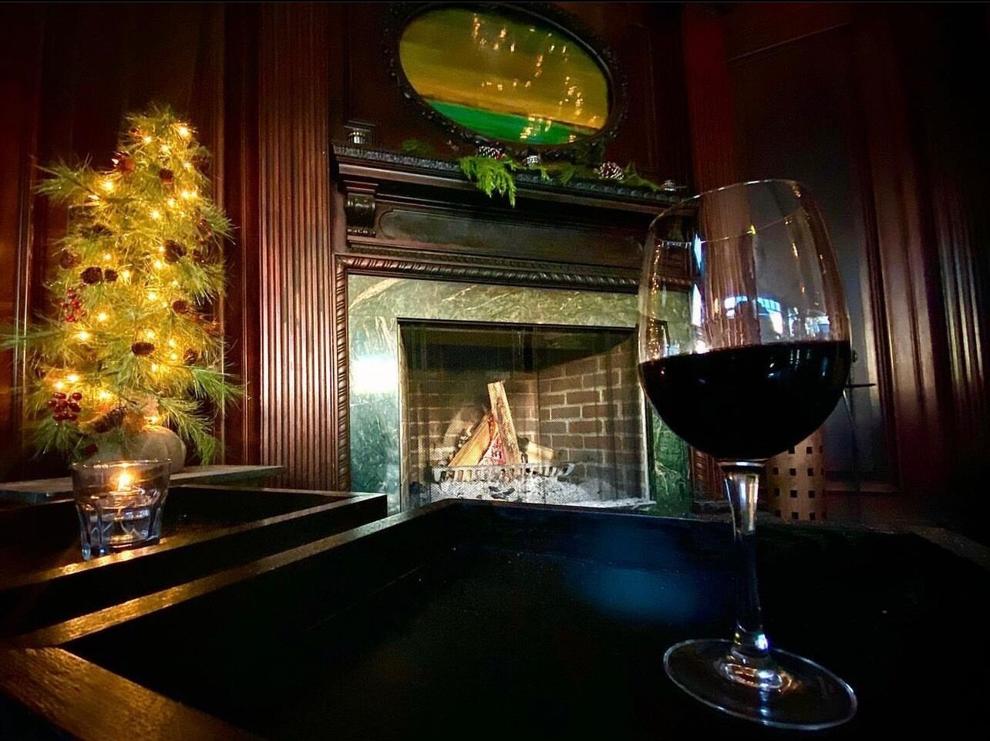 Sasha's on Shaw
Sasha's on Shaw is a self-proclaimed "divey wine bar" with a fresh, younger vibe: It's home to many a first date because of its casual, approachable atmosphere. It offers a full line of local beers, and its famous late night happy hour starts at 9 p.m. every day of the week. The kitchen stays open as late as midnight – a rare find in St. Louis in recent years. Cheese plates are popular, as is the goat cheese fondue served with mango chutney and crostini. For something more filling, flatbread, pizza and crepes (both savory and sweet) are available. The signature cocktail is the espresso martini made with vanilla vodka, Kahlua, Bailey's and a shot of espresso. Head to one of the blue velvet couches surrounding the fireplace area to sip on your drink of choice. 
Sasha's on Shaw Wine Bar, 4069 Shaw Blvd., St. Louis, Missouri, 314-771-7274, sashaswinebar.com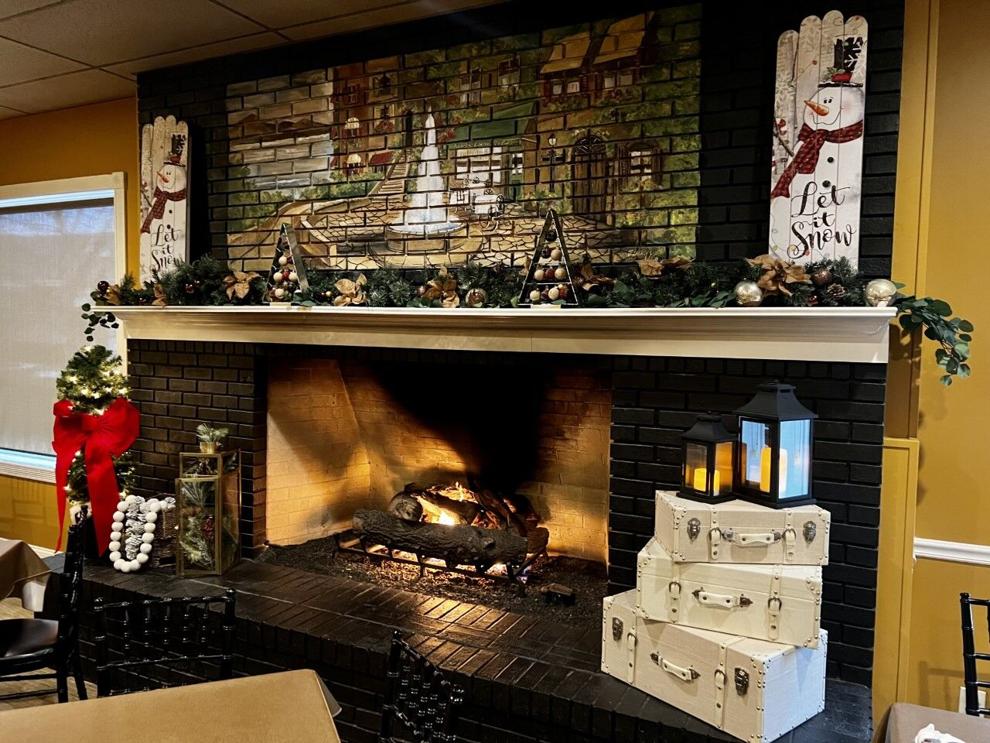 Hearth Room Cafe
This Town and Country restaurant is family-owned and named after the large fireplace in the front room, which offers cozy, homey vibes. The made in-house chicken salad pie is the most popular menu item, akin to a chicken pot pie minus the veggies. All the soup options are made fresh everyday as well, as are all its sauces and dressings. If you're headed out for bubbly, Hearth Room Cafe has a champagne cocktail list that rotates seasonally, and if you're in need of a party space, there are two private rooms that can accommodate larger gatherings.
Hearth Room Cafe, 265 Lamp and Lantern Village, Town and Country, Missouri, 636-220-4120, hearthroomcafe.com
Blondie's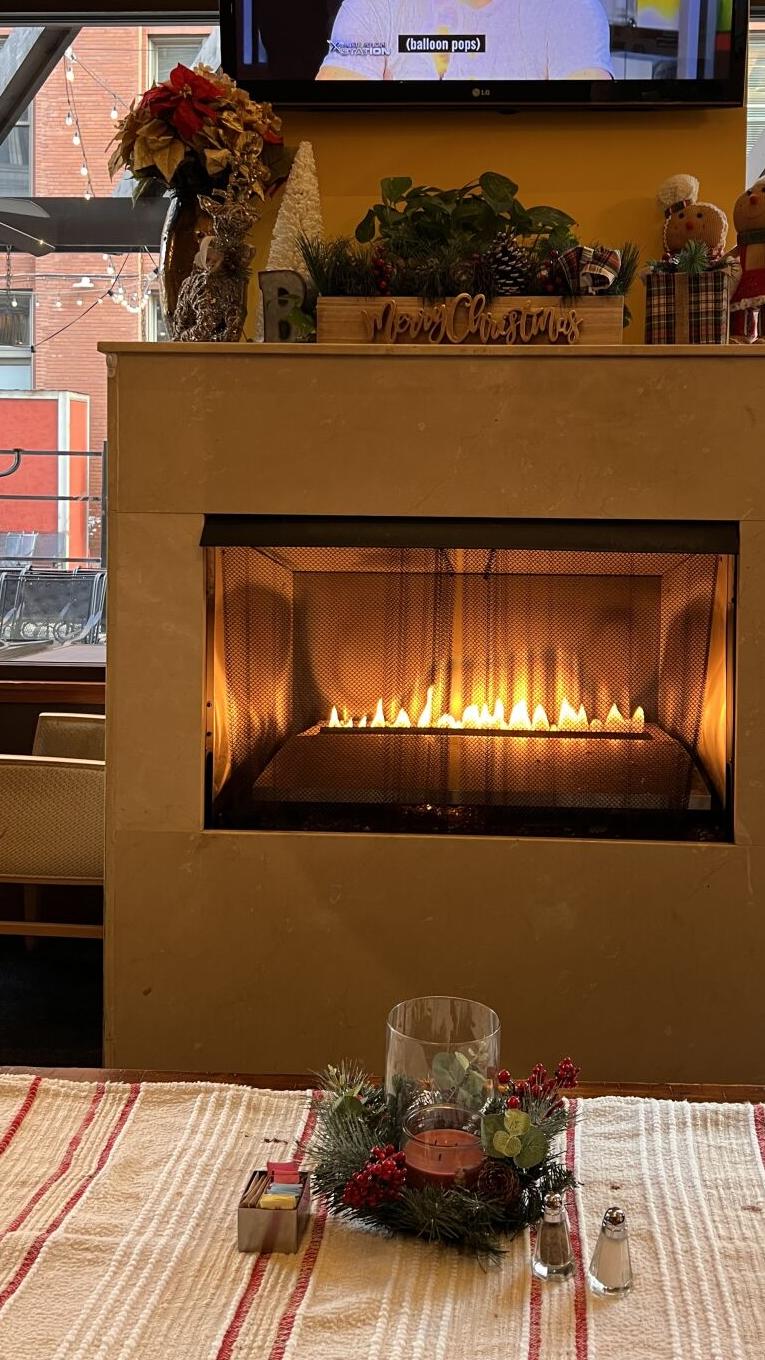 For a warm winter pick-me-up, Blondie's offers more than just wine and coffee. With a fireplace area next to the TV, it feels like a living room right in the middle of the city. One of its most beloved menu items are the popovers – buttery hollowed-out bread rolls that are soft on the inside and crispy on the outside. The popovers come with homemade spreads, including strawberry butter. The Blondie Slinger is popular for breakfast and there is a pick-two option for lunch with combos of soups, salads and sandwiches. A popular drink is the turtle latte, which is made with chocolate, caramel and two shots of espresso. For the holiday season, the restaurant serves cherry macadamia nut lattes, gingerbread chai and peppermint hot cocoa. Couch seating is available weekends and weekdays. There is a large selection of breakfast and lunch menu items served until 2 p.m. on the weekends. During the week when it's less busy, the restaurant operates cafe-style with service order at the counter.
Blondie's Coffee and Wine Bar, 1301 Washington Ave., St. Louis, Missouri, 314-241-6100, blondiesstl.com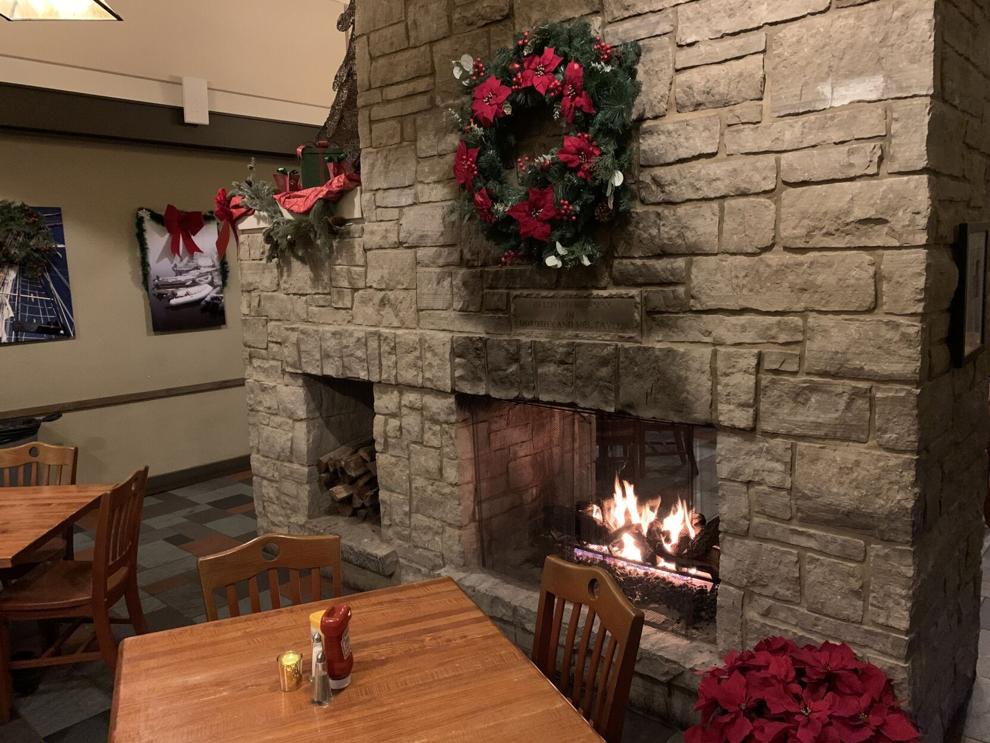 The Boathouse
This iconic landmark property owned by Forest Park is part of the fabric of St. Louis. It's where families assemble to have weddings, birthday parties and celebrations. The first thing you're likely to see when you walk into the Boathouse is a fireplace donated by the Taylor family, who were benefactors of Forest Park. Sugarfire Smoke House operates out of the Boathouse, serving classic American fare. In the winter, there is sit-down service, a special treat given the fast-casual service style of the summer. If you're grabbing a drink, Sugarfire keeps it local with craft beers from makers like Switchgrass Spirits and 4 Hands Brewing Co. For those who prefer NA drinks and cocktails, there are a variety of nonalcoholic options and CBD seltzers available. 
The Boathouse at Forest Park, 6101 Government Dr., St. Louis, Missouri, 314-366-1555, boathousestl.com