St. Louis has a new family-owned doughnut shop specializing in a lighter alternative to the standard fried treat. Mochi Donut Factory debuted in September, featuring its namesake mochi doughnuts, which are a cross between an American-style doughnut and Japanese mochi (chewy rice cakes) that have a fluffy, chewy texture in a circular pull-apart shape.
The concept comes from husband-and-wife duo Carlo and Jaen Henson. The high school sweethearts were born and raised in Manila in the Philippines. Jaen, who daylights as a controller, has previously owned photo booth and clothing businesses, while Carlo has 12 years of experience in the food industry working for chain restaurants including Lee's Chicken and Popeye's, most recently serving as a regional manager for Panda Express.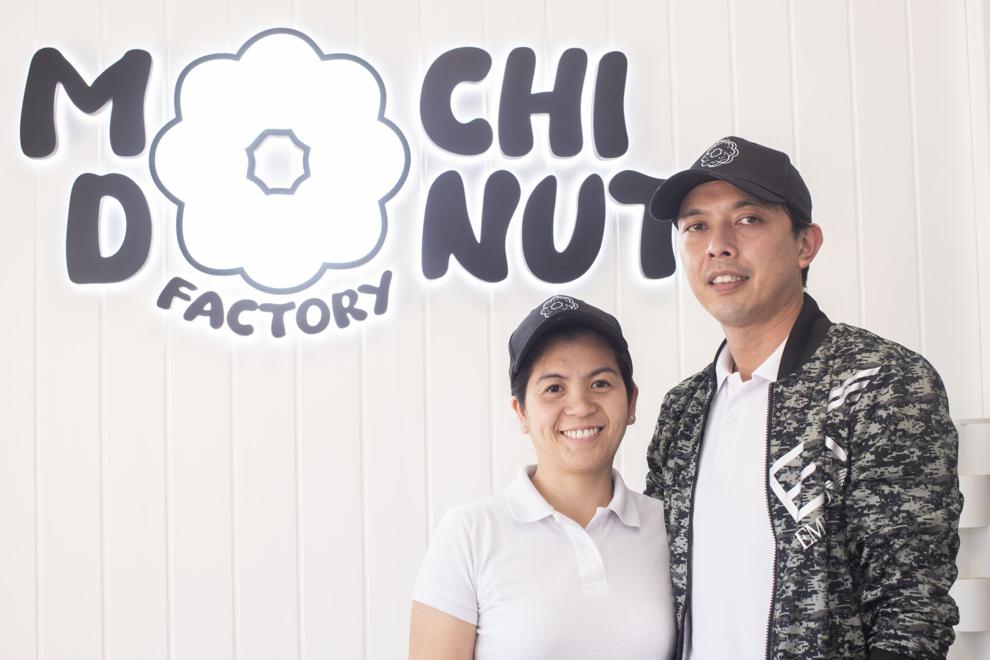 With Mochi Donut Factory, the couple combines their skill sets to build their own food business together. After learning about mochi doughnuts from a cousin who tried them while traveling in California, Carlo went to work perfecting his own recipe in hopes of bringing a unique new product to St. Louis. Made with tapioca flour and glutinous rice flour and coated with colorful glazes, the mochi doughnuts come with a variety of different flavor and topping options.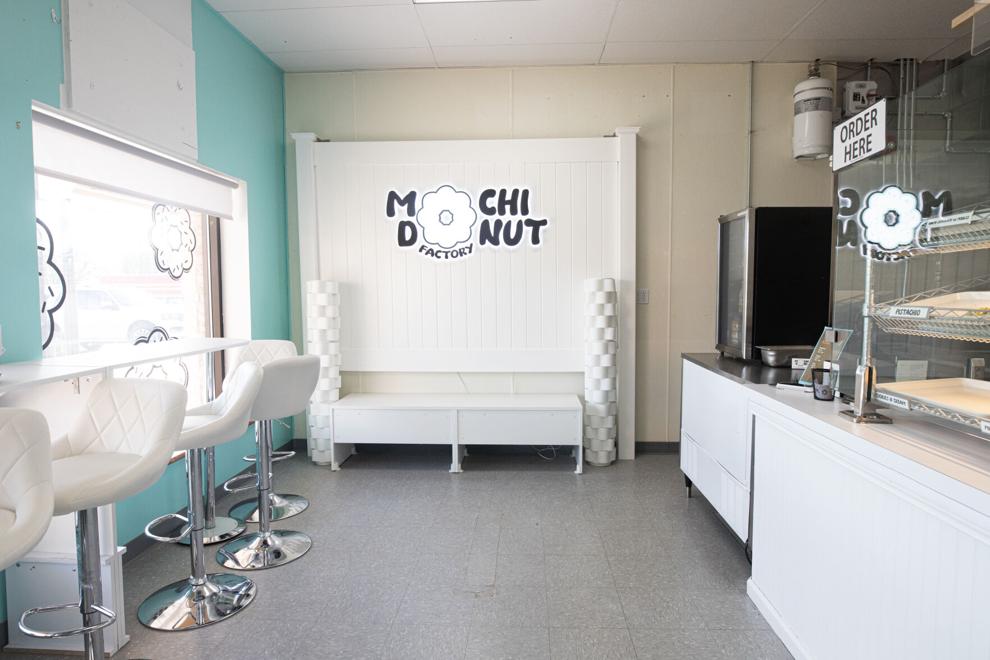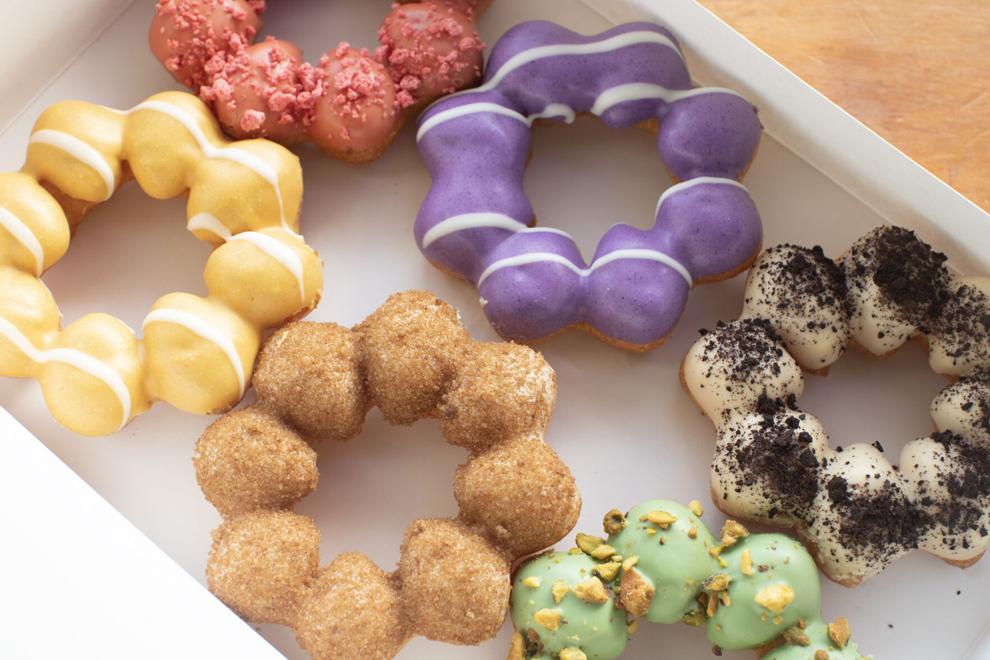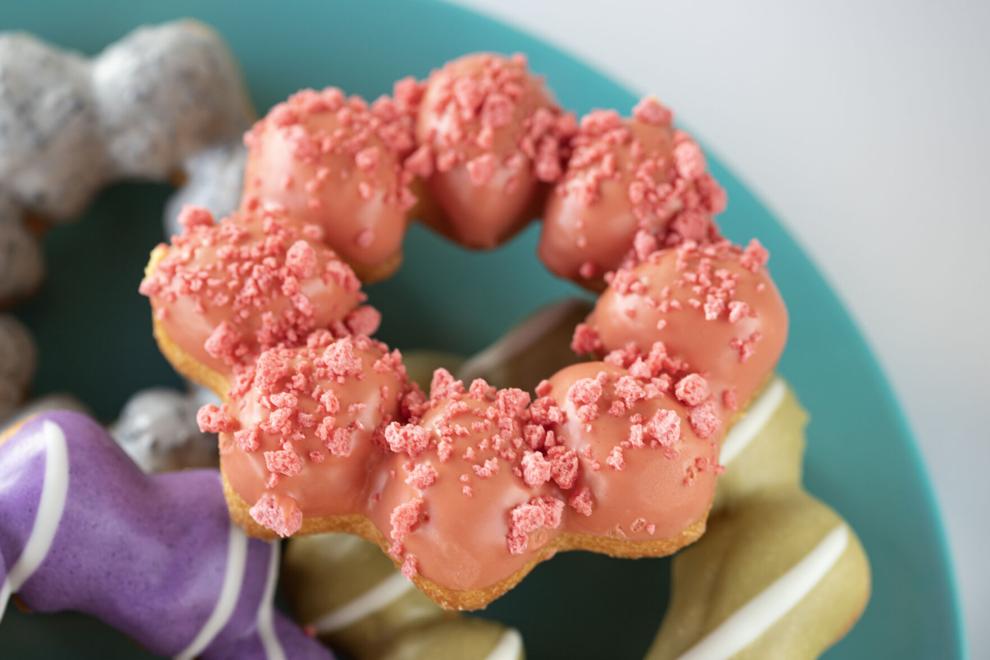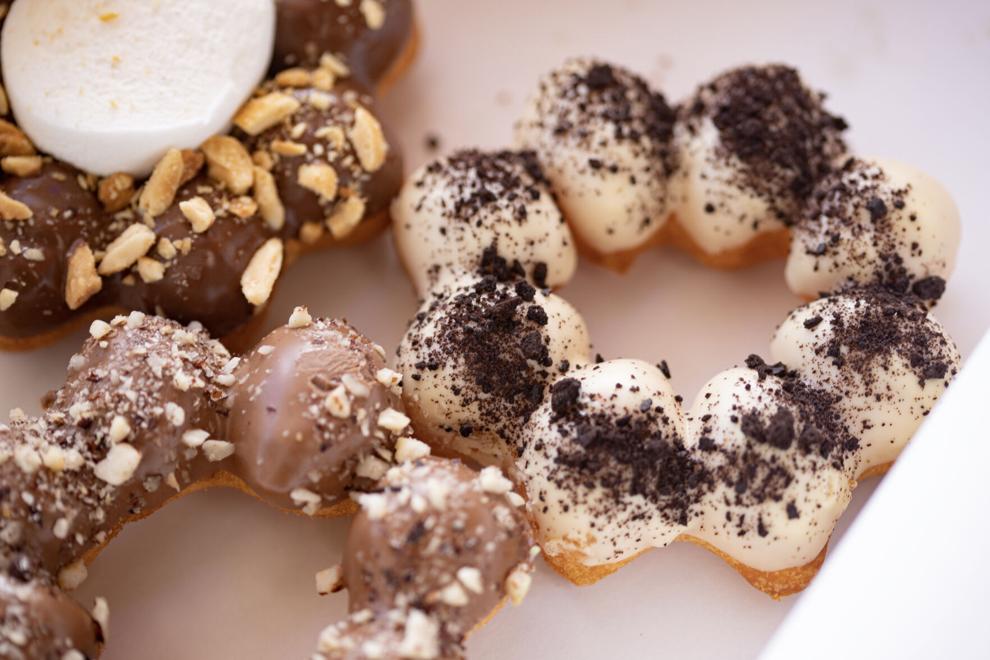 According to Jaen, the mochi doughnut has its origins in Hawaii as well as Japan, where the Mister Donut brand's signature pon de ring doughnut popularized the style. The Hensons' version comes in more than a dozen different flavors. Popular picks include a simple Hershey's chocolate-coated doughnut and a cinnamon-centric churro flavored option created with the help of the couple's 12-year-old daughter, Caeli, who loves to bake. Jaen favors an option inspired by her favorite flavor of bubble tea: taro.
Other flavors include options such as strawberry, pistachio and matcha green tea. Specialty decorated doughnuts and seasonal flavors such as peppermint also make their way into the fold during holidays. To drink, the shop offers coffee and bottled soft drinks. In the future, the Hensons also hope to introduce additional menu items including mochi waffles, mochi corn dogs, bubble tea and shaved ice.
The approximately 1,300-square-foot space features around 18 seats and a white-and-teal color scheme. St. Louisans hoping to get a taste of the Hensons' mochi doughnuts can also find them at Pan-Asia Supermarket.
Mochi Donut Factory is open Monday through Saturday from 7 a.m. to 5 p.m. and Sunday from 7 to 11 a.m.