The 16th concept at the food hall at City Foundry STL is officially open for business – and this one's a killer. 
Fordo's Killer Pizza, a Neapolitan pizza concept from Gerard Craft's Niche Food Group, is now serving up pies at the food hall off of Forest Park Parkway. The concept is named for Craft's nickname, based off of his middle name, Ford, and is headed up by executive chef and Niche veteran Joe Luckey. In addition to pizza, you'll find a rotating selection of appetizers, gelato, natural wine and more.
Previous to opening Fordo's, Luckey has spent time at a number of Niche restaurants, including the original Taste, Nashville's Pastaria location and, most recently, serving as the sous chef at the original Pastaria in Clayton. When people think of Niche Food Group and pizza, Pastaria is usually the first thing that comes to mind, but Luckey says that Fordo's Killer Pizza is approaching its pizzas differently.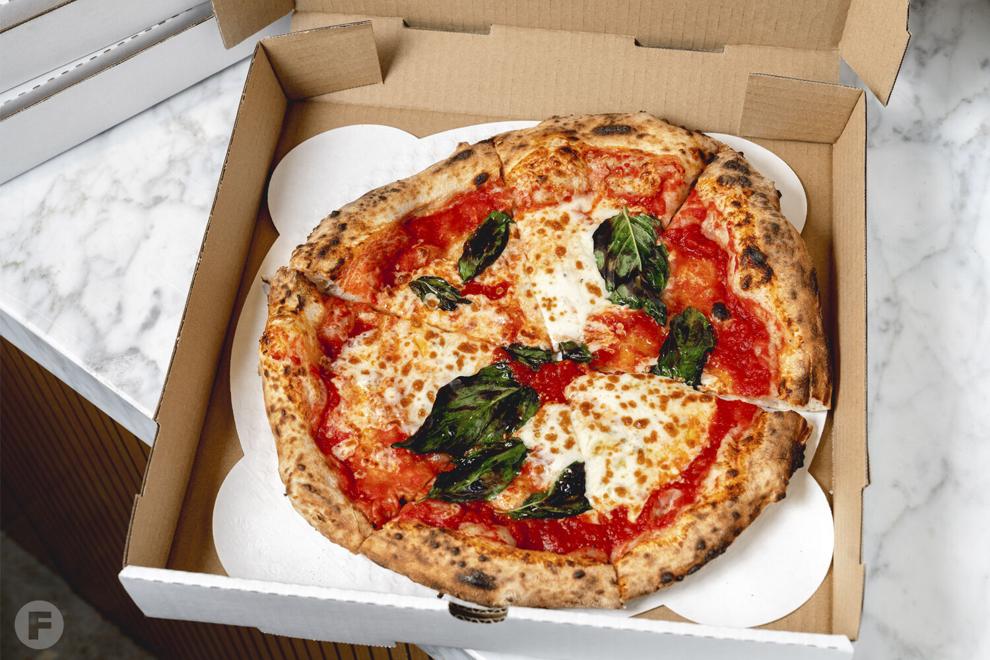 "The pizza dough that we're working with here is much closer to a traditional Neapolitan-style dough," he says. "This is naturally leavened sourdough pizza, and it's just very different from the Pastaria pizza dough."
And with Fordo's, the flavors of each pie don't have to adhere to a strictly Italian menu.
After more than six years of planning, the food hall at City Foundry is finally here. While more vendors are on the way, the food hall's curre…
"With Pastaria, you have to keep any special pizzas or fun things like that within the realm of Italian cuisine," Luckey says. "With this, you're gonna have the Margherita, the marinara, the four cheese, those will be on there as Italian staples, but we're going to juxtapose those with fun, off-the-wall, creative pizzas that we'll pull from different cuisines all around the world."
To start, Fordo's Killer Pizza is offering a shakshuka pizza, made with red pepper sauce, garlic, herbs and two sunny-side-up eggs, as well as a taco pizza featuring salsa verde, beans, pork carnitas, red onion, jalapeño, Oaxacan cheese, cilantro and lime. Luckey is already working on new creations; he is currently tinkering with a Thai lettuce wrap pizza, and he's in the early stages of developing a khao soi (Northern Thai curry noodle soup) pizza for the menu. But you can also expect specials to appear on most weekends, where you might find options like a burrata, ramp pesto and mortadella pizza.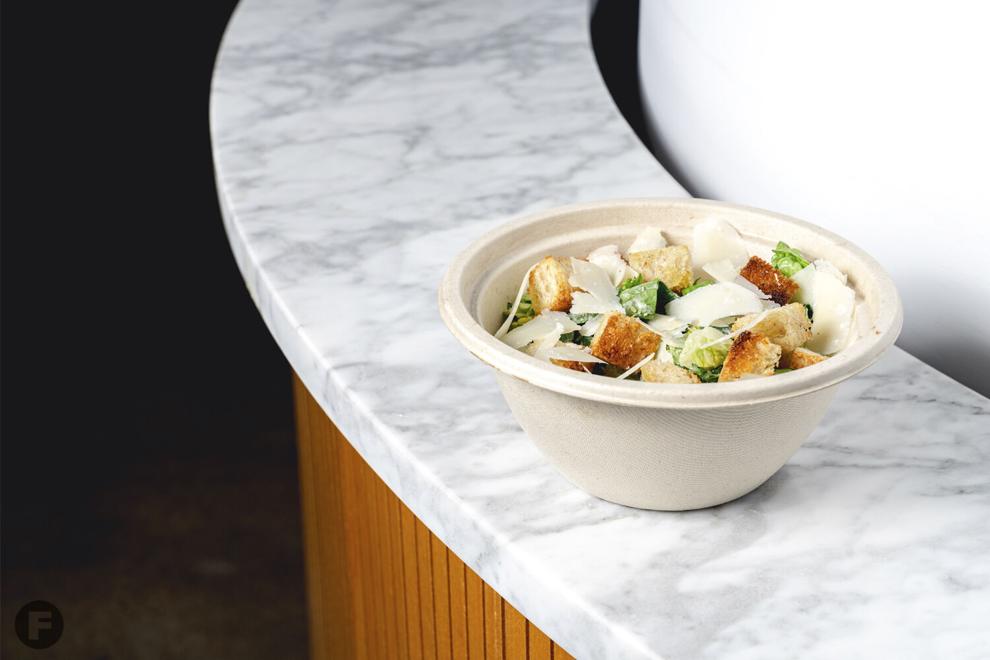 You'll also find appetizers like a simple, classic Caesar salad featuring the beloved anchovy dressing from Pastaria, plus a charred carrot hummus that is made in the star of the Fordo's kitchen: the Italian Acunto wood-fired oven, which is also responsible for the leopard-spotted dough on all of the pizzas. 
Gelato will be handled by Pastaria's pastry chef, and to start, Fordo's will offer classics, such as vanilla, dark chocolate and salted caramel, plus a dairy-free sorbetto and Beach Bum, and a creative combo of passionfruit with a dulce de leche and macadamia nut streusel. Luckey says to keep an eye out for more adventurous flavors down the line, even a potential chicken and waffles-inspired gelato. And if you need something to wash it all down, Fordo's will also have some wine options, some sort of easy-drink beer and, to boot, a chilled tap to serve shots of Fernet-Branca.