After losing not one, but two campers in auto-related accidents, Looking Meadow Coffee Co. owner Jamie Herman knew her business model needed a change. 
"There is no more camper," Herman says. "So I've been setting up a table at farmers markets and festivals and private events while I tried to find a way to make a storefront work."
As luck would have it, a prime storefront came up soon after Herman decided to make the shift. What started out as a camper-based vegan coffee shop will soon have a brick-and-mortar location under the name Looking Meadow Cafe. It's set to open in Maplewood, Missouri, in the former home of Stone Spiral Coffee and Curios. 
Herman chose Maplewood as the home for her café for several reasons: It's close to major highways and perfectly situated between the city and the county. "I feel like there's nothing exclusively vegan in the mid-county area," Herman says. Her new location is also right next to a park, which she's going to take advantage of by implementing a dog-friendly patio outside the café.  
In the coffee shop's camper days, the menu was solely focused on vegan coffee drinks made with Blueprint coffee, housemade syrups and plant-based milk, along with vegan baked goods like dougnuts, cinnamon rolls, cookies and quiches. With her new physical storefront, Herman will finally be able to incorporate her love of cooking into the menu.
After remodeling the café's existing kitchen space, she plans to add breakfast and brunch options along with sandwiches and salads. "Cooking brunch is my all-time favorite thing to do," Herman says. "Being able to have a full brunch on the weekends is something I'm really looking forward to, and getting that full kitchen is my goal so I can have all those options." 
In addition to an expanded food menu, Looking Meadow Cafe will have a brand-new cocktail menu. "Cocktails and brunch: You can't get a better combination," Herman says. She plans to work with a local spirits company to supply the alcohol, and then continue her tradition of making housemade syrups to put her own spin on the drinks. You'll also be able to find local beer and wine from Missouri and beyond on the drink menu.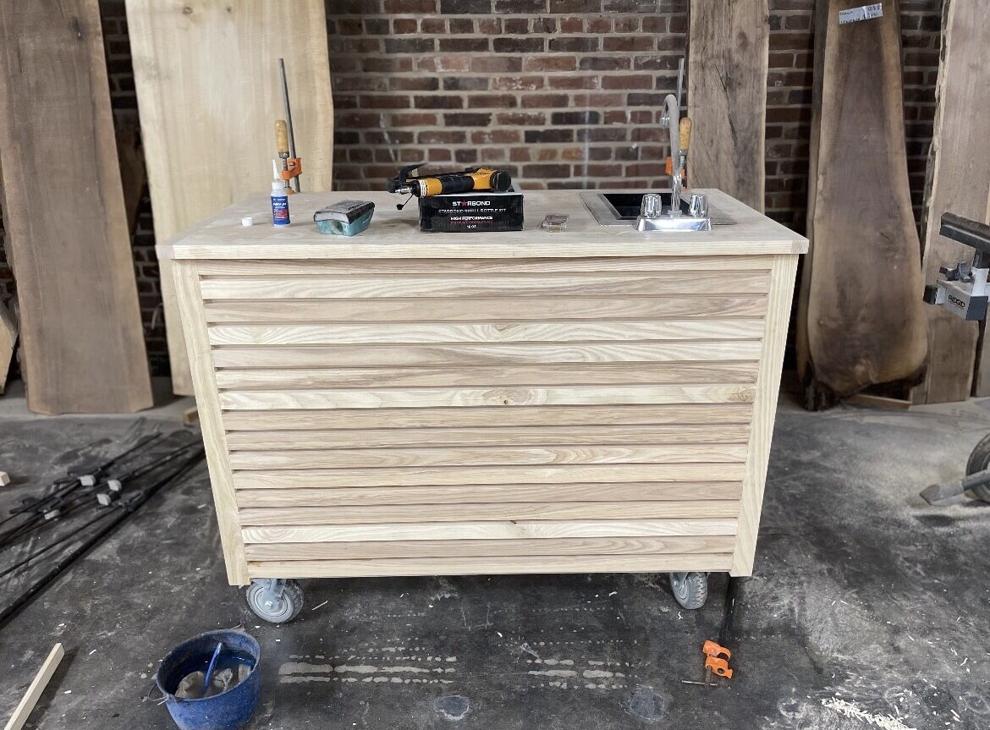 Though she's still in planning mode, Herman says she wants to continue having a stand at Tower Grove Farmers Market and doing private events once the brick-and-mortar is in operation. She recently commissioned a special wooden coffee cart to use for such occasions. 
There isn't an official opening date for Looking Meadow Cafe yet, but Herman says you should expect it in winter 2023.