Lafayette Square has a new Italian-inspired market and weekend lunch café. Vicini Pastaria opened its doors in November, featuring scratch-made pasta and Italian specialty foods.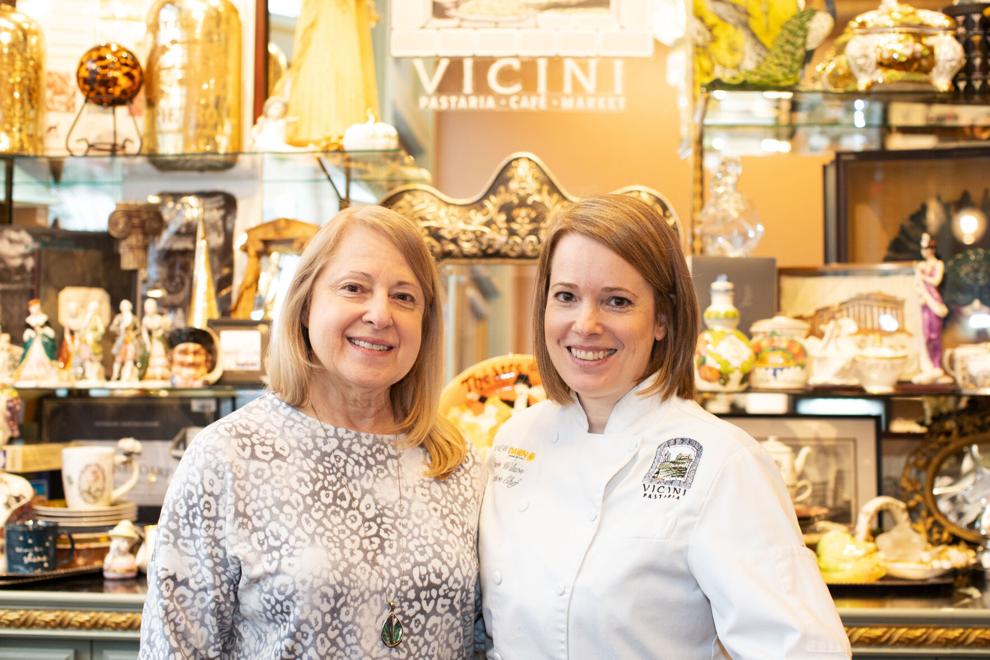 As previously reported by Feast, the concept comes from chef-owner Dawn Wilson, a St. Louis native with a background in biology and molecular genetics who went on to develop a passion for the culinary arts. While staging in central Tuscany for a period, she learned the ins and outs of handmade pasta, inspiring her to launch Vicini Pastaria in Chicago in 2016. A few years later, Wilson moved from her previous home base in Chicago to St. Louis, with the ultimate goal of expanding the brand. The homecoming combines many aspects of her experiences, from working as a personal chef and caterer to teaching cooking classes and hosting pop-up dinners.
"I want to put everything I want to do in one space. I've been wanting to open for a long time. It's been a dream of mine," Wilson says.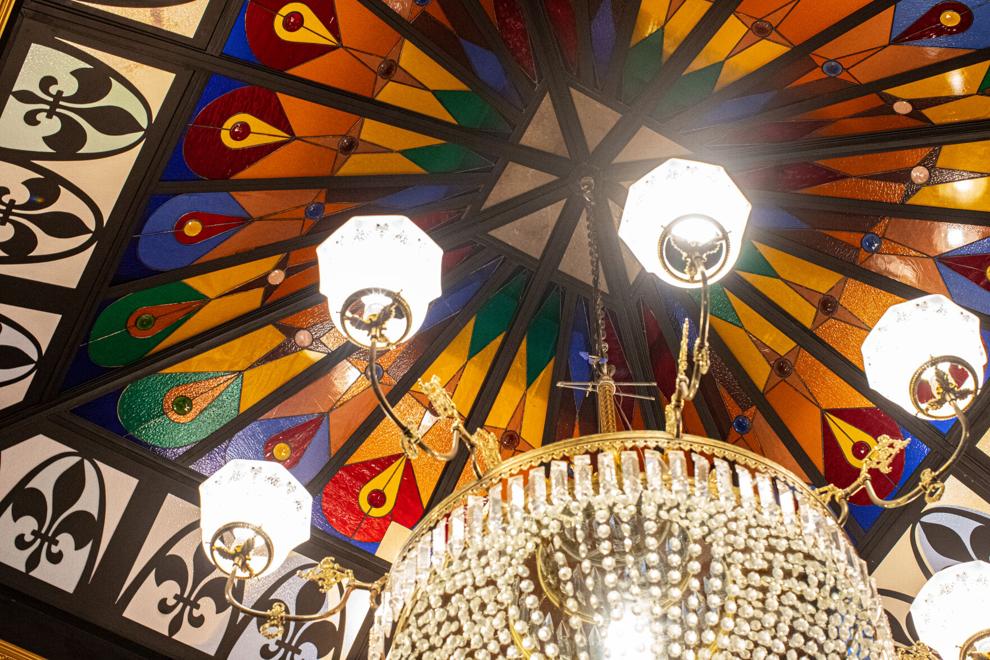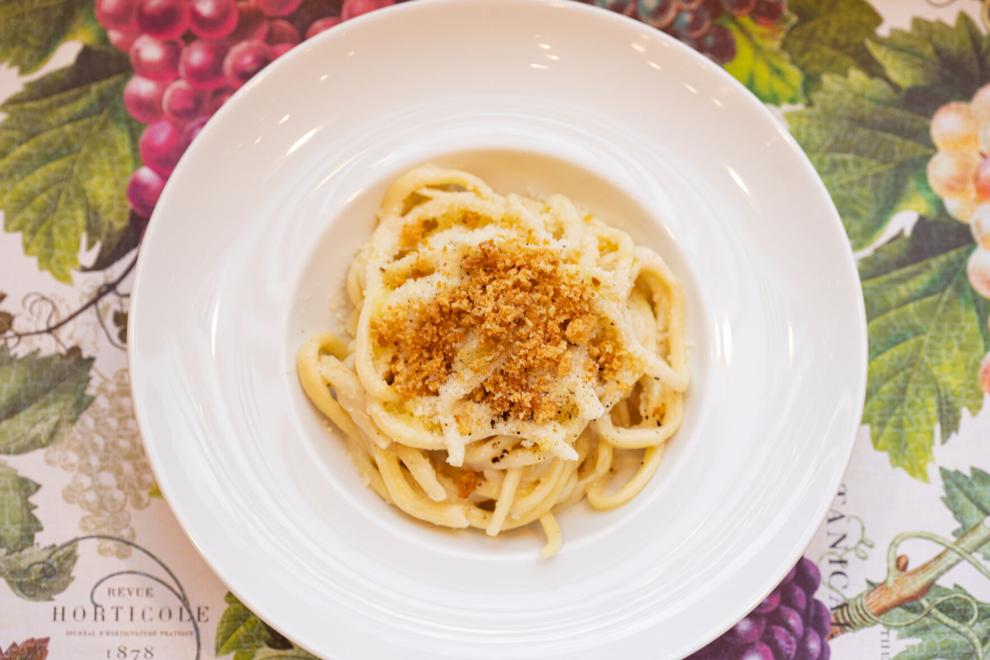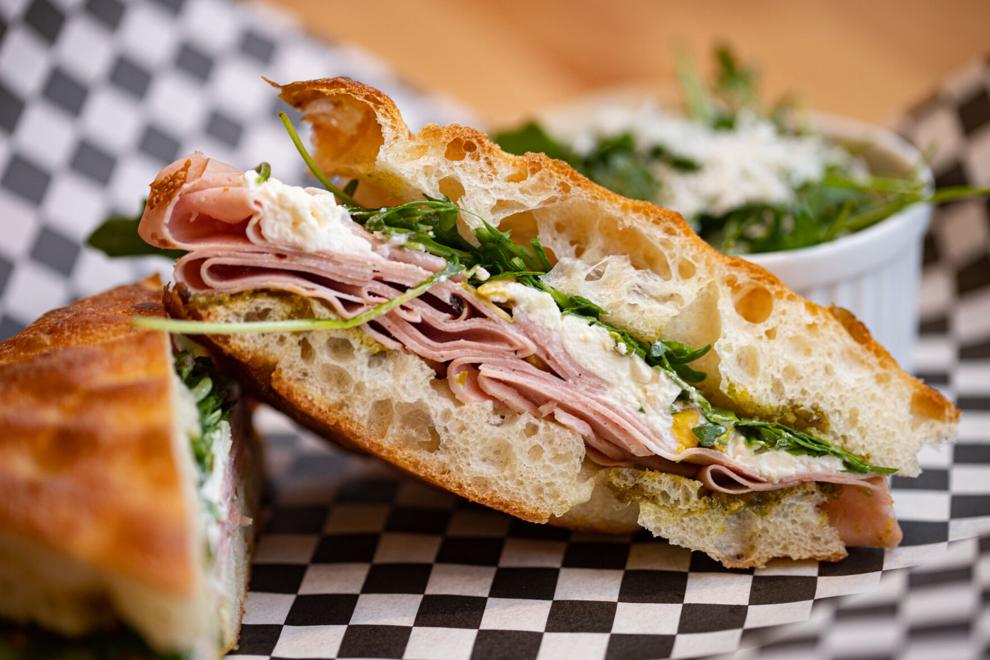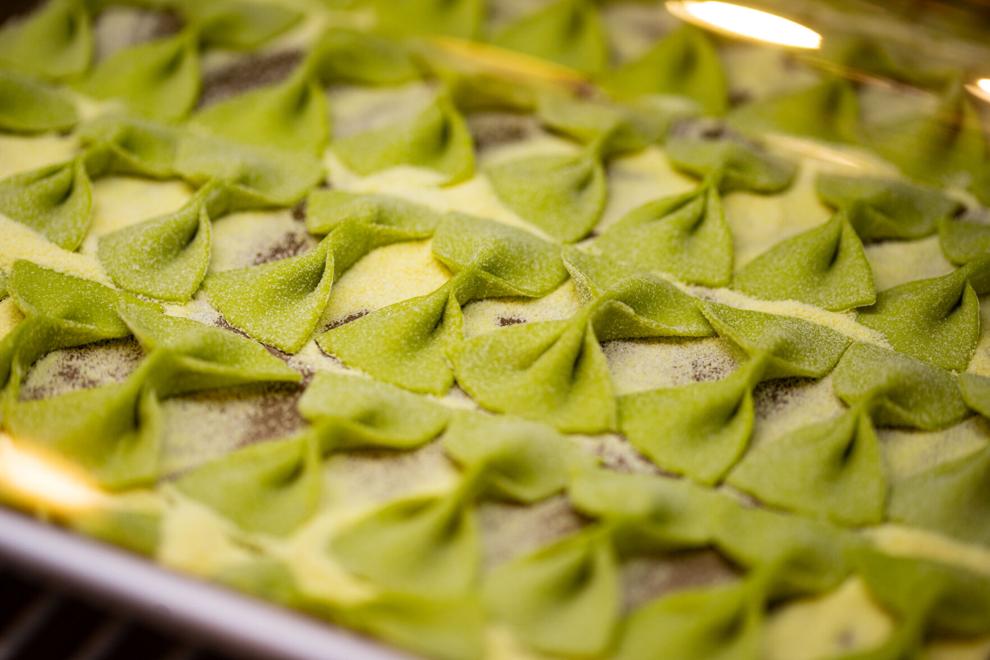 Vicini, which means "neighbors" in Italian, fills an approximately 950-square-foot space previously occupied by an art gallery. She's retained some of the unique details of the space, such as a chandelier and stained-glass skylight. The stone balcony addition evokes the sun-drenched stonework and buildings of Tuscany and Venice. Wilson's mother, Beth Crow, decorated the interior with her own curated collection of European-inspired home furnishings; the majority of the items are available for purchase through her brand, Reminisce Decor, alongside a variety of provisions. 
"Vicini is designed to be a small, rustic Italian neighborhood pastaria, café and market with a really eclectic variety of offerings," Wilson says. "Handmade pasta is the heart and the core of our business."
Passersby who happen to glimpse through the front window of the space will often find Wilson hand-making her pastas in varieties such as truffle-hazelnut agnolotti, butternut squash and brown butter ravioli and her signature pici, which she describes as a very thick, hand-rolled spaghetti. Pici, which comes from Siena in Tuscany, can be ordered on the weekends served with cacio e pepe sauce. Pici, along with other housemade pastas, is also available raw to cook at home with a selection of housemade sauces and grab-and-go prepared foods.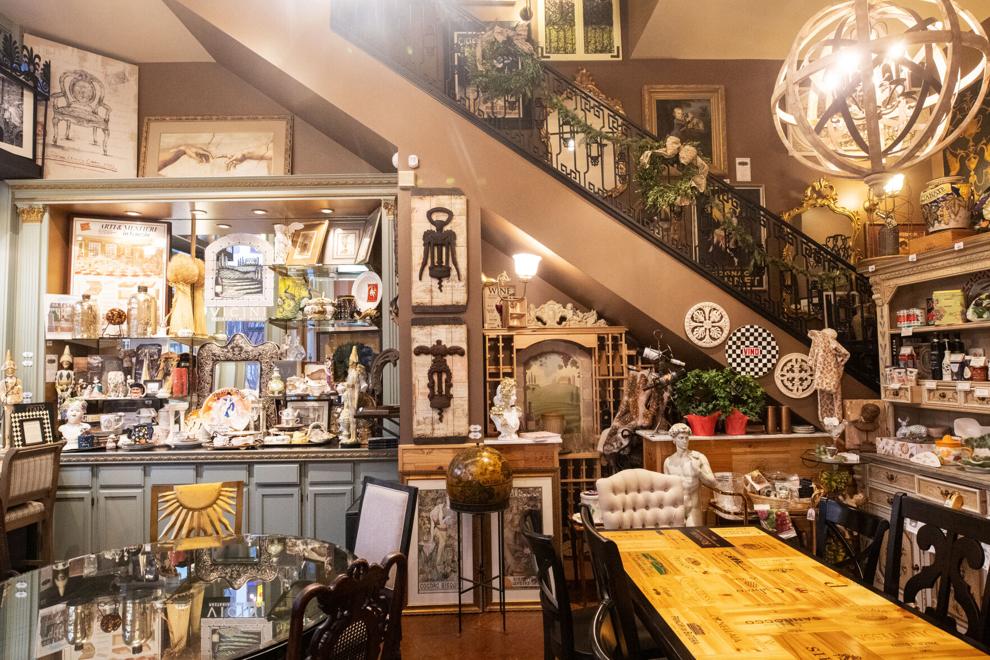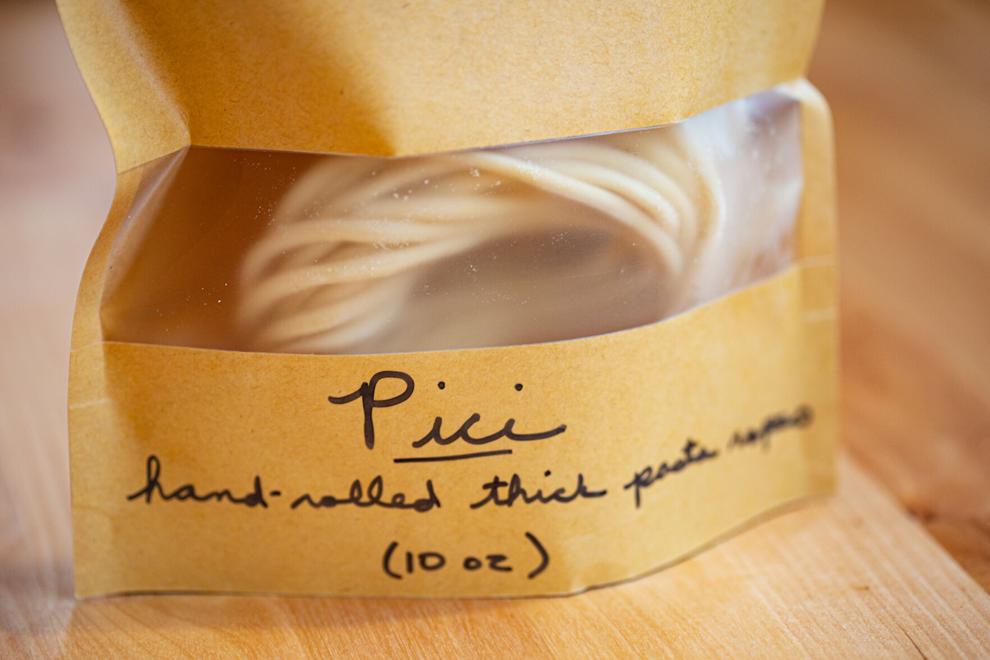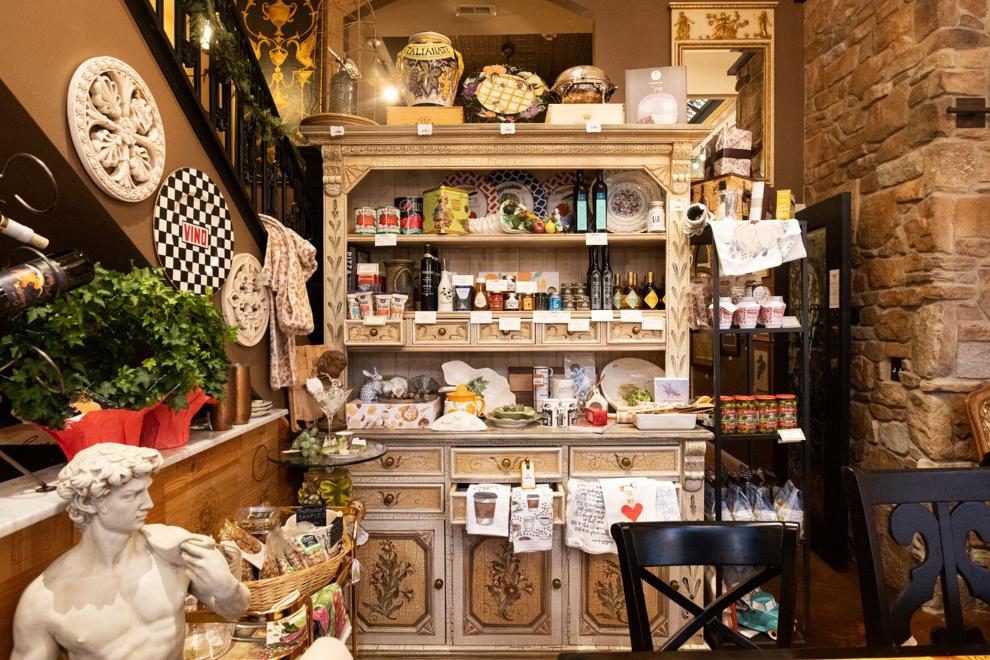 Additional rotating highlights from the weekend lunch menu include a mortadella and pistachio panino, featuring a Tuscan-style focaccia called schiacciata developed by Wilson's partner, Chutchat Kidkul. The unique sandwich comes with mortadella, housemade pistachio pesto, burrata, toasted pistachios and Meyer lemon-dressed arugula.
From a small deli and refrigerated case, visitors can purchase pasta, prosciutto, cheeses and prepared desserts. The shop also carries a selection of imported Italian and local specialty foods such as extra-virgin olive oil, jams, balsamic vinegar, olives and rice. 
"I'm so happy to have a home base and be able to share all the ideas that have been in my head for a long time with guests as they come in," Wilson says. "We're ramping up our cooking classes, and I'm looking forward to doing a lot more of those. I'm just really excited to actually be able to see our guests' smiling faces again."
Vicini Pastaria's retail storefront is open Friday through Monday from 11:30 a.m. to 5:30 p.m. Lunch is served Friday through Sunday from 11:30 a.m. to 3 p.m.
Vicini Pastaria, 1916 Park Ave., Lafayette Square, St. Louis, Missouri, 314-827-6150, vicinipastaria.com