Natural wine is popping up all over St. Louis, and Clover Natural Wine Bar is the latest among the bars and restaurants shifting their focus to include the category. Clover, located inside the Clover and the Bee, is the newest concept by the team at O + O Hospitality Group. From Thursday to Saturday, the popular Webster Groves daytime eatery transforms into an intimate, candlelit space with expansive windows and features natural wines, snacks and sweets. Owner Mark Hinkle explains, "Clover was always intended to be a breakfast, lunch and dinner place." After offering dinner at Clover for a while, the restaurant group began to shift focus as O + O Pizza moved into the original Olive and Oak space next door to Clover. "We never settled in on a permanent use of the space," Hinkle says, "and the wine bar concept always intrigued me because we love wine."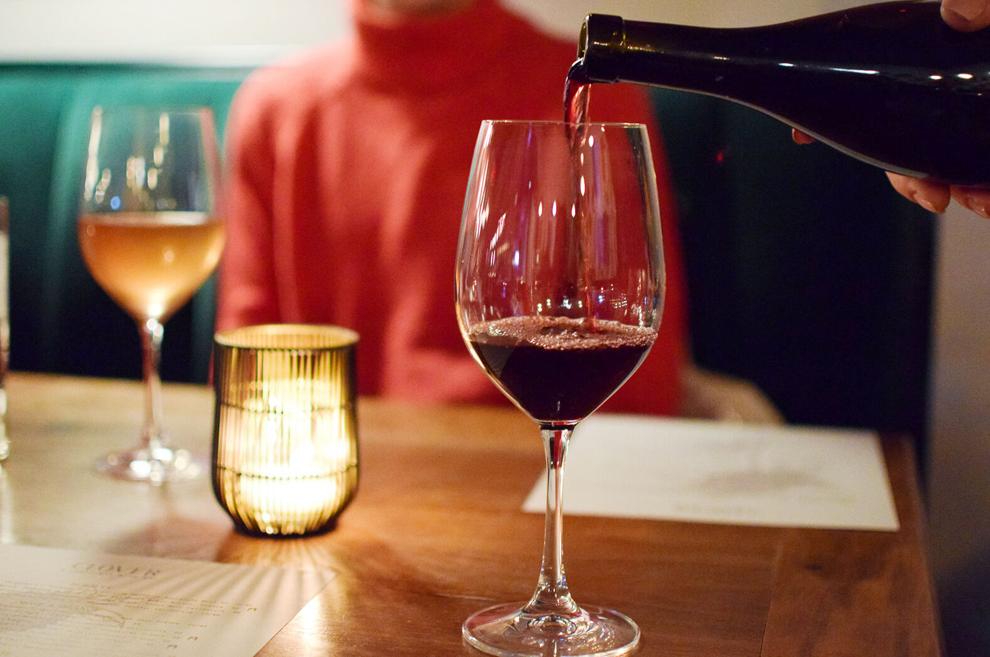 With an outstanding wine program at the other O + O Hospitality Group restaurants, Hinkle wrestled with the need to open another wine bar. He decided to move forward, with an eye toward distinguishing Clover as an exclusively natural wine bar. "In the wine world," Hinkle explains, "natural wine is controversial. Traditional wine makers would argue tons of wines are natural. You have people that do it strictly for the reasons of doing it and it produces the best wines and most sustainable way of taking care of their properties or vineyards they source from to continue making great wines in the future. They don't necessarily taste natural, they don't market them as natural, they aren't hanging their hat on the natural thing, that's just how they make wine. And they make more traditional styles. And you have this other camp of no, we are hanging our hat on the natural wine thing, we're trying to be hip and cool and try something different."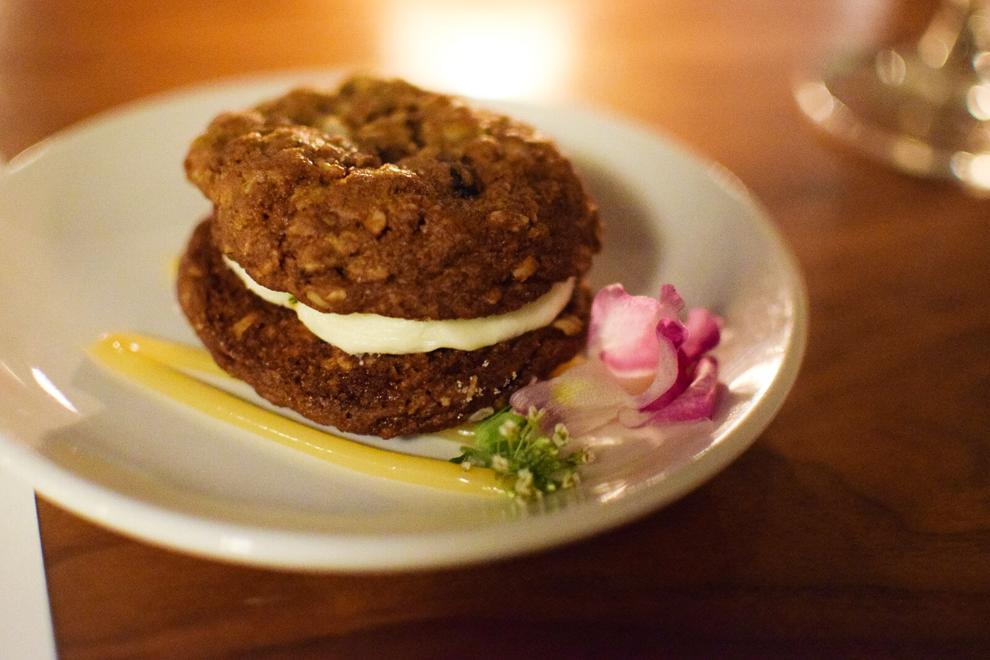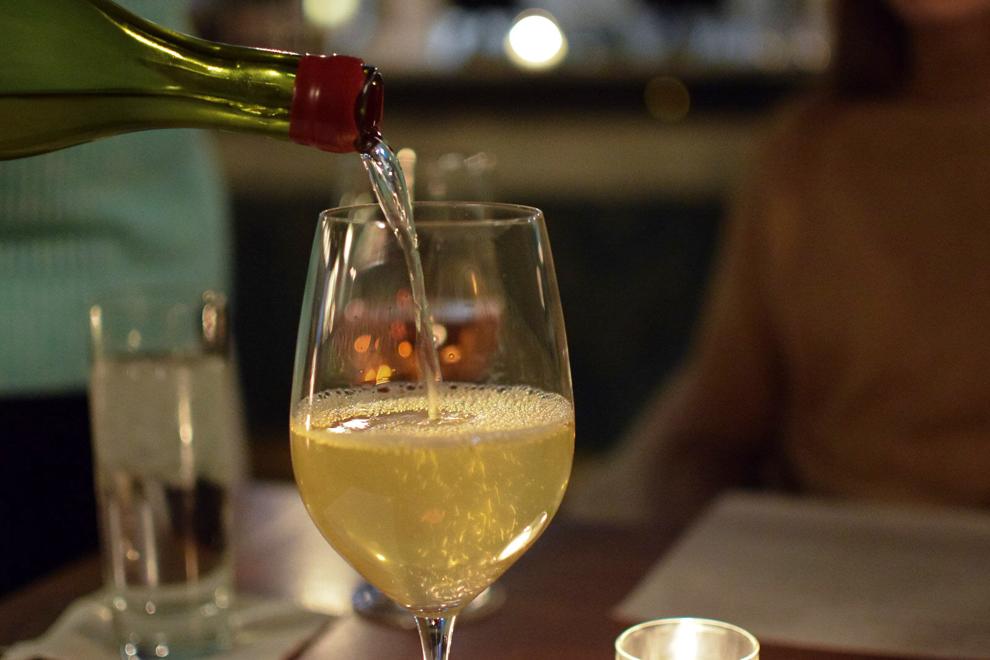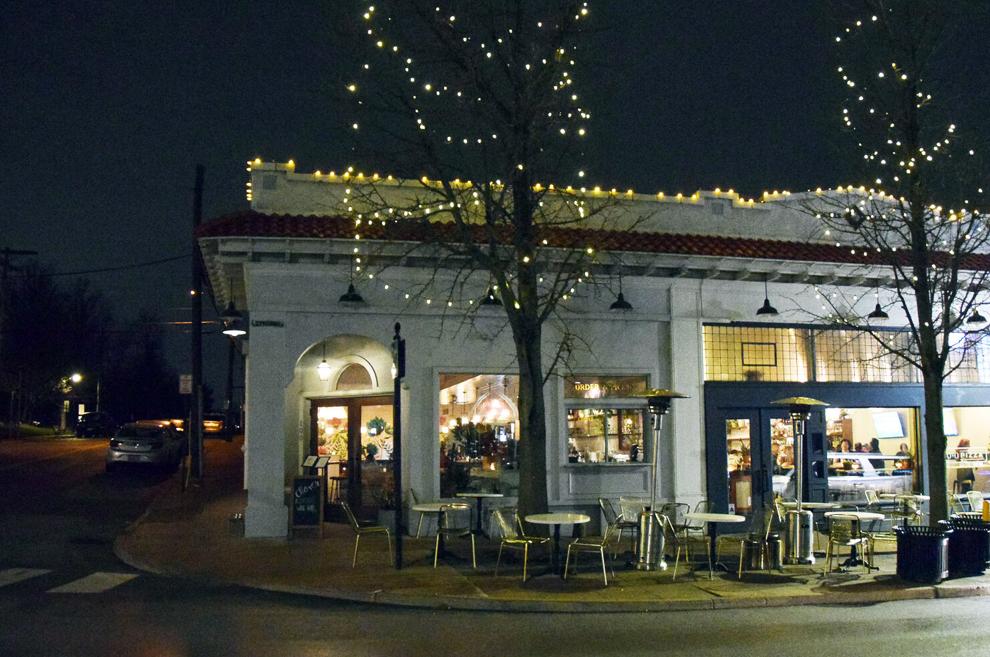 Hinkle noted that the average age of wine consumers has historically skewed older. "Wines are typically cost-prohibitive, not branded toward youthful people, even the affordable brands in the grocery store seem to not be branded or marketed well." At Clover, Hinkle hopes to help appeal to younger generations by focusing on the importance of sustainability in the wine world. "To me, something that will stay consistent throughout all the brands is wines that represent something. That have soul," he says. "That mean something, that show the person that makes it, the place it's coming from, the time it's made, to me those are incredible wines that are special and unique."
Natural wine offerings at Clover change so frequently that its wine list has already been printed over a dozen times since opening in early February. The bar is showcasing a diverse offering of wines by the glass with a regular rotation of unique bottles to try. The snack menu features both savory and sweet bites to pair with your wine of choice, including items from hot honey roasted cashews to oatmeal sandwich cookies.
Above all, the staff at Clover values customer feedback because it helps the bar determine what drinks and snacks are favorites and directly influences what remains on the menu as a staple. Wines are thoughtfully curated to help the customer try something exceptional in an approachable way. "Everything has to elevate the experience." Hinkle says. He hopes this wine bar "can be a place you can pop in after dinner at one of the restaurants and just have a sweet bite and a glass of wine." 
Clover Natural Wine Bar is open from Thursday through Saturday, beginning at 5 p.m. On Thursday nights from 5 to 7 p.m., Clover hosts "Glou-Glou Hour," with complimentary tastings and a chance for guests to interact with wine makers and wine bar staff.