Did you know that one of St. Louis' claims to fame is actually a food challenge?
Longtime Richmond Heights pizzeria Pointer's Pizza offers the Pointersaurus: A 28-inch, 10 pound pizza that lives up to its dinosaur-themed name. The rules are pretty simple: Two people must consume the entire Pointersaurus in one hour; The Pointersaurus has to have two meat toppings or four vegetable toppings; and winners who finish eating the Pointersaurus receive a $500 cash prize. 
The Pointersaurus has been attempted over 8,000 times in the 28 years Pointer's has offered the challenge, attracting people from all over the globe. Only 54 people have ever successfully completed the challenge, meaning the success rate is less than 1%. It's about time for another champion – there hasn't been a winner since 2016. 
The Pointersaurus has been featured on the Travel Channel's "Top Ten Places to Pig Out" and the Food Network's "Top Five Pizzas with Pizazz." However, Pointer's Pizza is known for something else around St. Louis: its speed.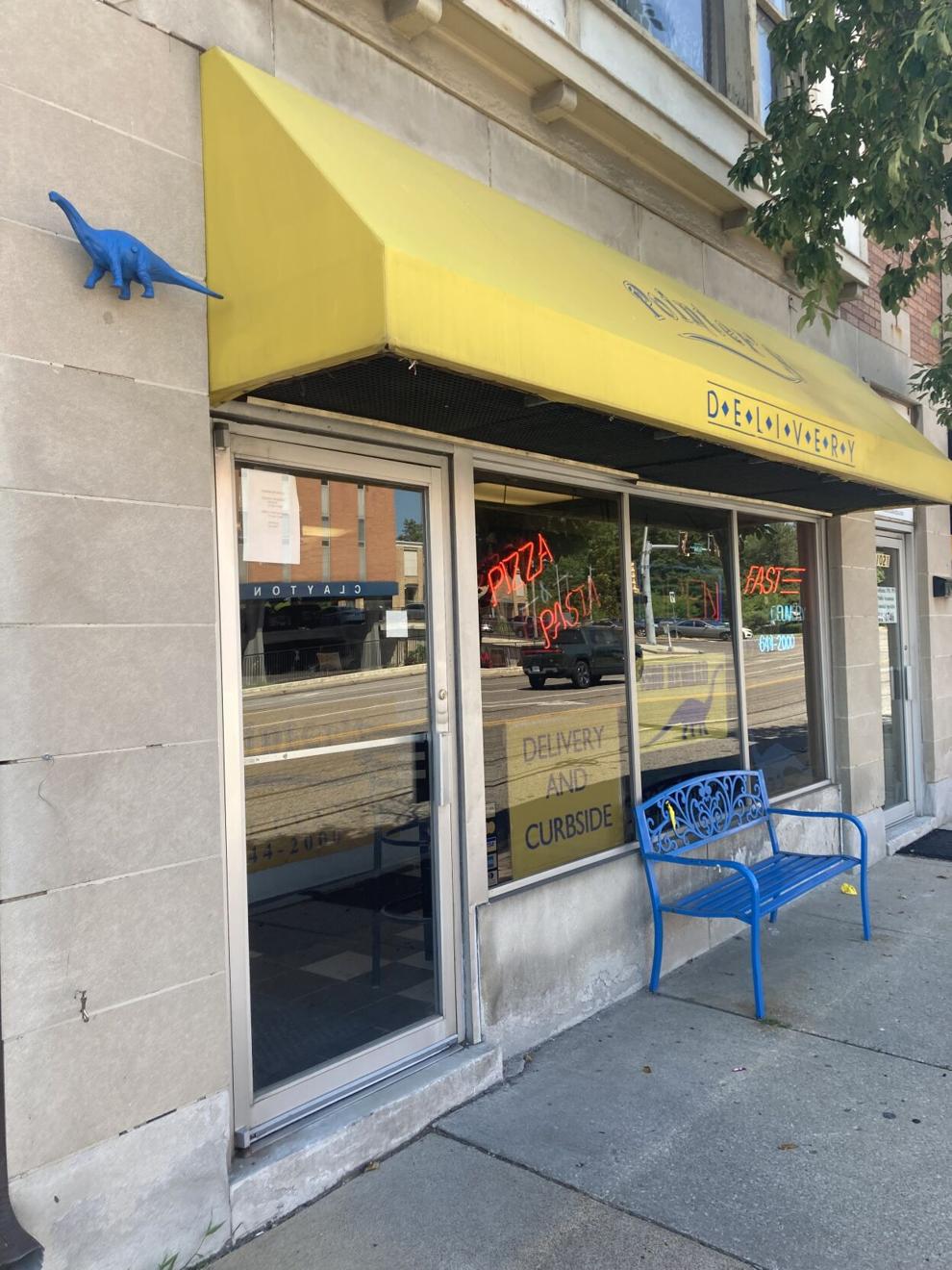 "When somebody calls in an order to pick it up, we will have it ready in 10 minutes," owner Dave Hughes says. "People are surprised about that. Most other places will say 30 to 45 minutes."
Hughes also guarantees 30 minute delivery. On a Friday night, you'll find three people manning the kitchen and four busy delivering. Pointer's operates in a three-mile radius, which includes two major universities (Washington University and Fontbonne University) and three hospitals (Barnes-Jewish, St. Louis Children's and St. Mary's), which means their pies are in high demand. 
Pointer's specializes in New York-style pizza, made with freshly hand-tossed dough and mozzarella cheese. These highlights differentiate Pointer's from the many St. Louis-style pizza joints in the area, which Hughes says Washington University students – many of whom hail from the East Coast – greatly appreciate.
"They're all about it because that's what they're used to," Hughes says. 
Pointer's menu includes several different pizza sizes along with pasta, sandwiches, salads and, of course, the Pointersaurus. The Pointersaurus is popular even when it's not being ordered as a challenge – the monstrously big pizza can feed up to twenty people, making it a great party meal. 
"I never get tired of hearing, 'That is the biggest pizza I've ever seen,'" Hughes says. "You can't not have fun with it."
Pointer's Pizza, 1023 S. Big Bend Blvd., Richmond Heights, Missouri, 314.644.2000, pointersdelivery.com