Ivy Café owners Julie Keane and Ashley Morrison have been friends for over 20 years, but they didn't always have their shared love of healthy eating. Neither of their families ate particularly healthily, often opting for processed foods over a trip to the farmers' market. But as they grew older, healthy living and eating became more and more important in Keane and Morrison's lives.  After traveling to San Francisco and tasting the "best sourdough bread on earth," according to Keane, the friends knew they had to bring that bread to St. Louis.
"We have that as our base – it has a lot of healthy properties – and then we build on top of it with fresh, local ingredients," Keane says.
The duo will serve this and more at Ivy Café: Coffee, Tartines & Things, set to open in Clayton, Missouri, on July 22.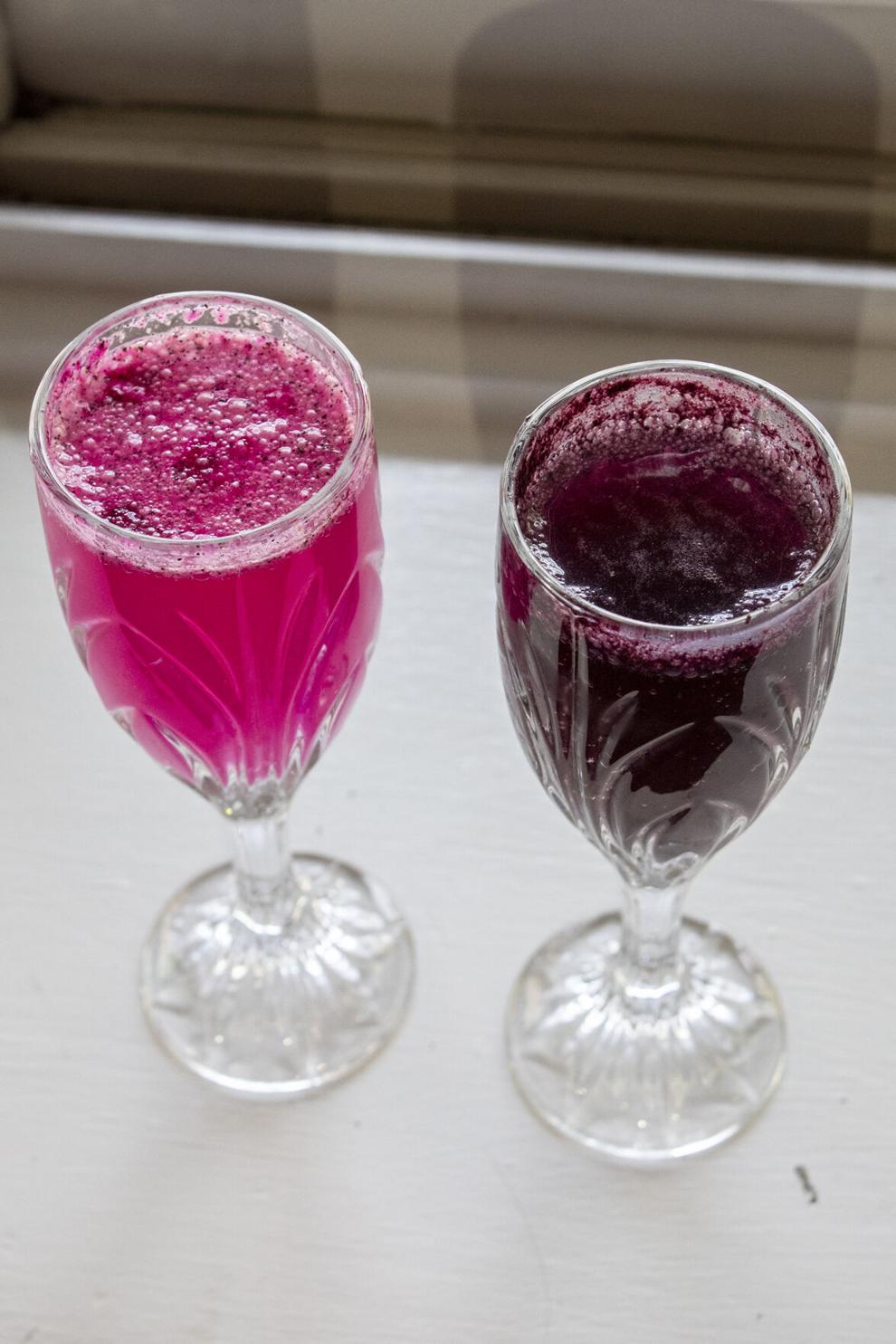 Tartines will be at the center of the menu, which might sound unfamiliar but is a simple concept.
"It's like an open-faced sandwich," Morrison says.
On top of a slice of sourdough bread (or sweet potato or gluten-free bread), ingredients are stacked generously to create a colorful, satisfying meal. Try the caprese tartine with heirloom tomatoes, mozzarella, golden berries and fig balsamic, or the Jackson, which includes curried cauliflower, hummus, dill and pine nuts. If you're in the mood for something sweet, try the Forsyth with caramelized banana, peanut butter, cinnamon, jam and yogurt. The menu will change often in order to use the freshest seasonal ingredients possible. 
The salads are just as hearty as the tartines. The steak and blue cheese salad features layered beef, blue cheese, watermelon, radishes, tomatoes, mixed greens and a balsamic fig dressing. If you go for a side, you won't find any ordinary French fries here. Instead, order the watermelon fries with coconut yogurt dipping sauce or the fried spinach. You'll also find an assortment of soups, pastries and quiches on the menu. Next to the counter, you'll see a shelf full of to-go options, tailor-made for the abundance of office employees near the café. 
Ivy Café is a collaboration between two best friends that bring different things to the table.
"We complement each other exceptionally well," Keane says. "We have a foundation of a really solid and amazing friendship, and then just a lot of mutual respect. We know each other so well that we can communicate about anything. Because we're such great friends, we will not let each other down."
Keane takes on more of the creative side of the café; for example, she made all of the porcelain plates used in the café through her ceramics hobby. Morrison has more of a head for numbers; she majored in accounting in college and already co-owns Bella Vino in St. Charles. 
"I'm more of the business side, but I like the food part," Morrison says. "And I like the drink part because it lets my creativity flow a little bit, so it's not numbers all day."
And the drink menu is definitely creative. There you'll find kombucha Mimosas (in foraged ivy and strawberry flavors), matcha Mimosas (with pink dragon fruit or butterfly pea flower), herbal shrubs (like root beer and lavender hibiscus) and a range of hot teas. The coffee menu offers your basic espresso drinks, but you can add medicinal mushroom tinctures to your daily coffee. Ivy Café is also having a private roaster create a special blend just for them called Queens, which will be used to make all of their coffee-based drinks and will be sold in retail along with blends from other local brands like Coma Coffee, Coffeestamp and LC Coffee Roasters. 
"It's so important to us to build up each other," Keane says. "We'll feature a little of everyone."
Local artists' work lines the back walls of the café, and the duo plans to install a bookshelf to display and sell even more local art. All of the mugs used at Ivy Café were created by local ceramicist Malaika Tolford of Place Value Pottery, and the bowls were made by another local ceramicist. Even the deep teal tiles lining the bar counter backsplash were handmade. 
Also along the back wall stands a plant wall, featuring wooden slats and dozens of houseplants. Plants also hang above the windows of the shop.
"We just wanted the live plants and the freshness and greenery to make it feel more like a French café," Morrison says.
When Ivy Café first debuts, it'll be open 7am to 3pm. After a few weeks, the café plans to open for cocktail hour as well.
"Hopefully sooner rather than later, once we build up the clientele and do some pop up dinners with local chefs, and we're able to have a space that we can bring everyone together with local chefs and artists," Morrison says. 
Morrison and Keane already have big plans to open more locations in the next couple years, prospectively in St. Charles and West County.
According to Keane, Ivy Café is filling a need in the Clayton community. 
"Being a resident, I've been noticing such a need for it; there's not a lot of daytime cafes, there's nothing that has this type of environment and there's nowhere that has this style of food," Keane says. 
Ivy Café, 14A N. Meramec Ave., Clayton, St. Louis, Missouri, 314.776.9377, ivytartines.com