A new food vendor recently debuted inside Perennial Artisan Ales. Sanguchitos by Brasas from chef Andrew Cisneros opened inside the South City brewery in early September, featuring a menu of Peruvian-inspired sliders and snacks to pair with the tasting room's craft beers.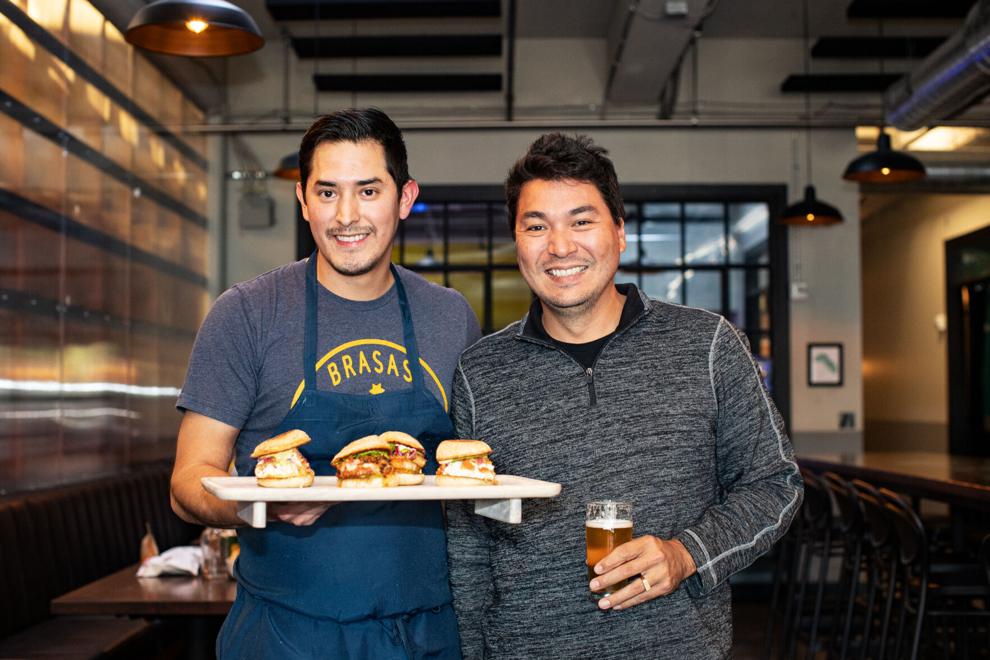 As reported by Feast in August, Cisneros' sanguchitos ("little sandwiches") were originally introduced on the menu at his flagship Peruvian cevicheria, Jalea, quickly becoming a popular signature item. The sliders come on pandesal – fluffy, semi-sweet rolls that get crisped up in butter – from Liz's Filipino Desserts in St. Charles, and are filled with different meats and seafood.
Cisneros and Perennial co-owner Phil Wymore previously collaborated to create a Peruvian-style, heirloom quinoa-based lager, dubbed "Waska," for Jalea. From there, a fruitful partnership led to Cisneros' Brasas – wood-fire rotisserie chicken pop-ups hosted in Perennial's kitchen throughout the summer, from which talks of a more permanent house concept arose.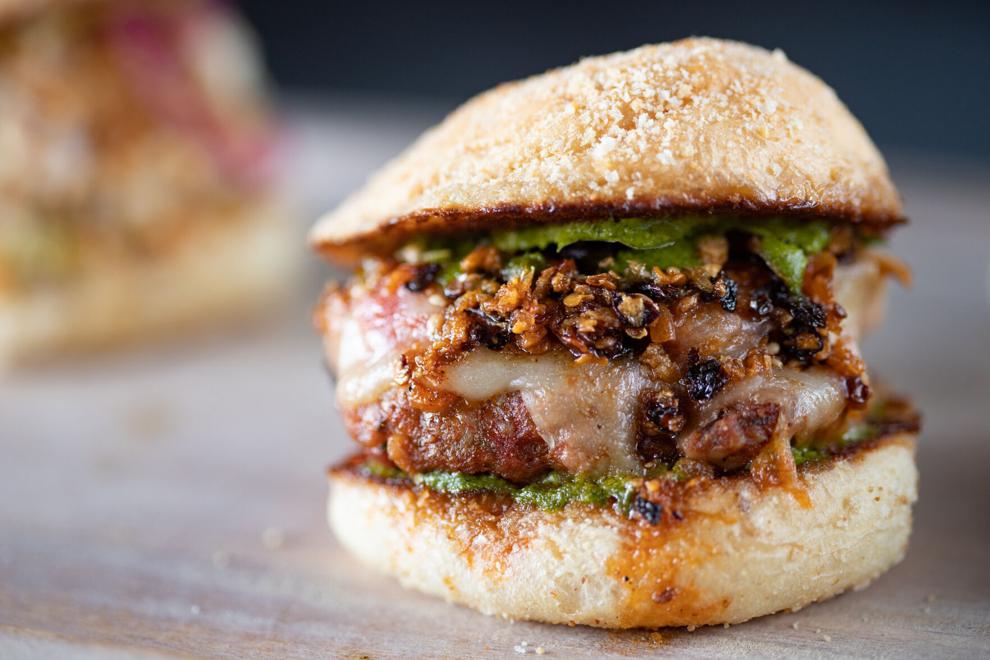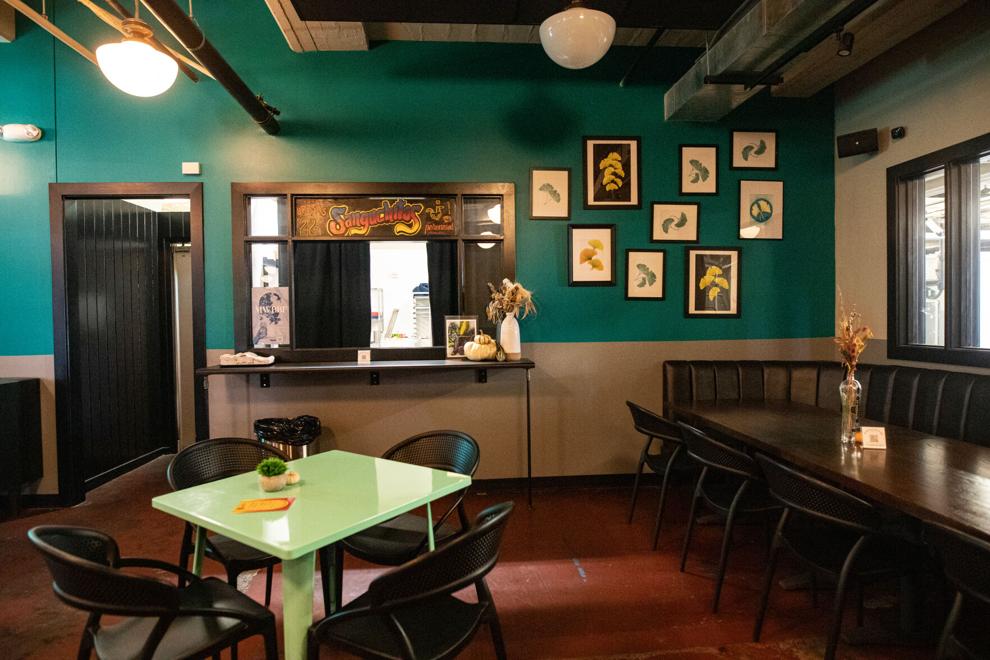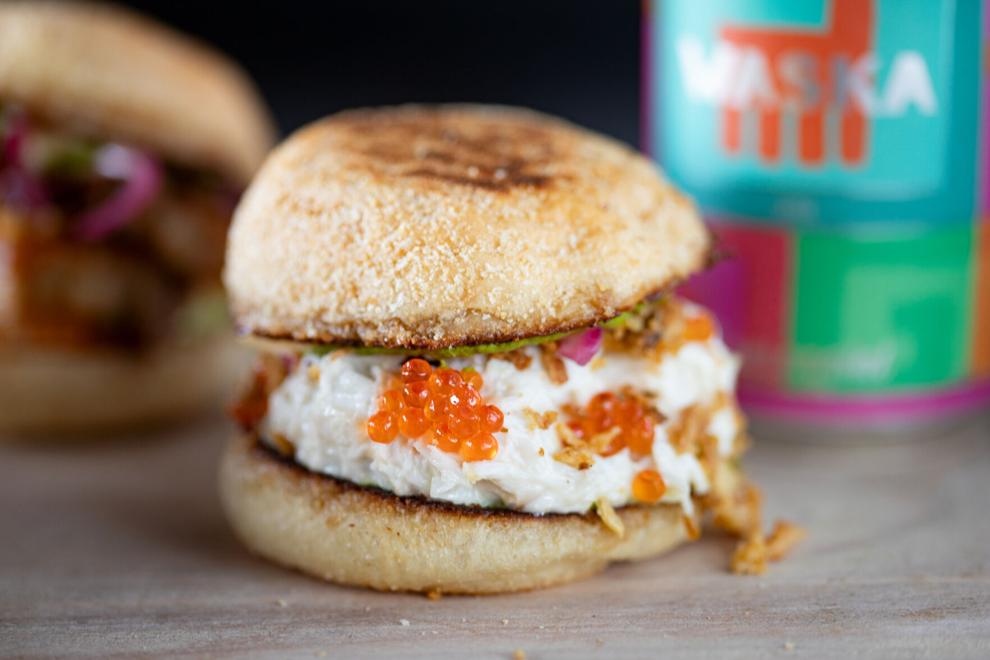 For Cisneros, Sanguchitos by Brasas is the latest evolution of Brasas, a brand he created to introduce Peruvian rotisserie chicken paired with flavorful sauces to St. Louis. The pop-up originated at Original J's Tex-Mex BBQ, where he previously served as a consultant.
"Brasas translates to embers. We're burning Missouri white oak logs to cook the chickens," Cisneros says. "I've always loved cooking with wood fire from the time I was really young. We were always grilling and barbecuing in our own way." 
The chicken, which is marinated in Waska marinade for 12 hours, is available in a smoked chicken salad sanguchito with crispy onions, salsa criolla and polleria, a signature chicken sauce. Additional rotating options include a braised pork belly "pan con chicharron" sanguchito with aji verde, sweet potato, salsa criolla, aji-citrus mayo and mint, as well as a blue crab and smoked trout roe sanguchito with aji amarillo-citrus mayo, salsa criolla and crispy shallots.
"I think people will be excited to try a different style of sandwich," Cisneros says. "It's something they've never had before in the area and I hope they love it."
Sanguchitos by Brasas is open Wednesday through Friday from 4 to 10 p.m., Saturday from 12 to 10 p.m. and Sunday from 12 to 6 p.m.
Sanguchitos by Brasas (inside Perennial Artisan Ales), 8125 Michigan Ave., St. Louis, Missouri, instagram.com/brasasstl