When Michael De Long purchased a space that once housed a speakeasy in the Carondelet neighborhood, he says it only made sense for him to develop Speakeasy Café, which opened earlier this spring, into an inclusive space for the neighborhood that also reminded guests of its history.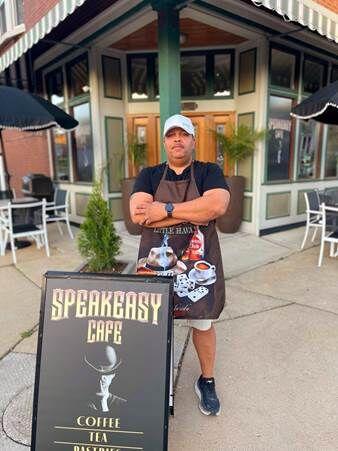 "Speakeasy Café invites all walks of life – from toddlers to seniors, and everyone in between … young professionals, different cultures, etc.," De Long, the CEO and owner of the café, says. "I wanted to create a space that doesn't make you feel like you're being asked to leave, like other chain coffee shops. Speakeasy Café is very homely."
The two-story establishment has the welcoming, warm ambiance of a historic home; the upper floor has hardwood floors, stunning chandeliers, a piano tucked in the corner and old world charm. The lower level, meanwhile, showcases an intricately patterned floor with a variety of ample seating.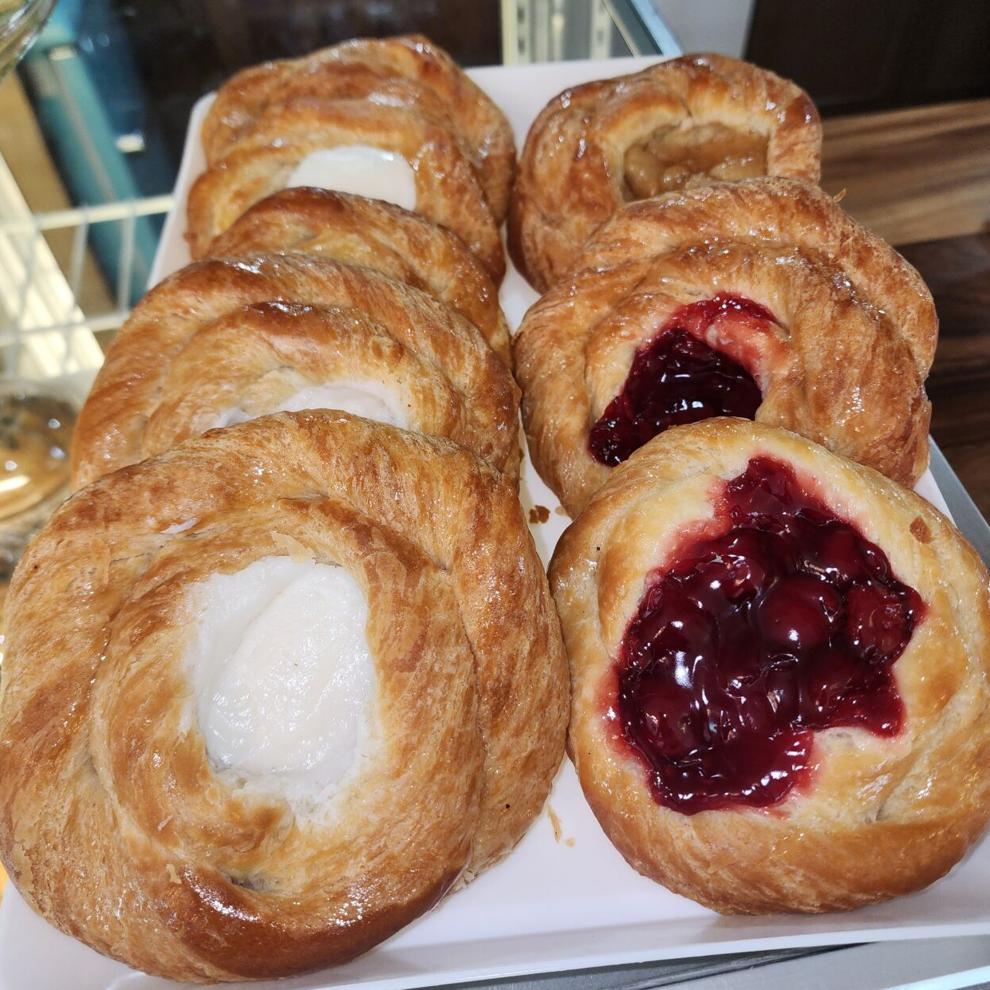 It's the attention to detail that De Long believes sets Speakeasy Café apart from other cafés that pepper the city landscape; he credits his time as a combat medic for the Army for teaching him how to observe what people need and find a way to meet them where they are. "Often we remove ourselves from the desires of our patrons – the environment they are seeking, the experience they expect to have, the product they enjoy," De Long says. "We try to attend to those things one customer at a time and take note of how we can continue to exceed their expectations."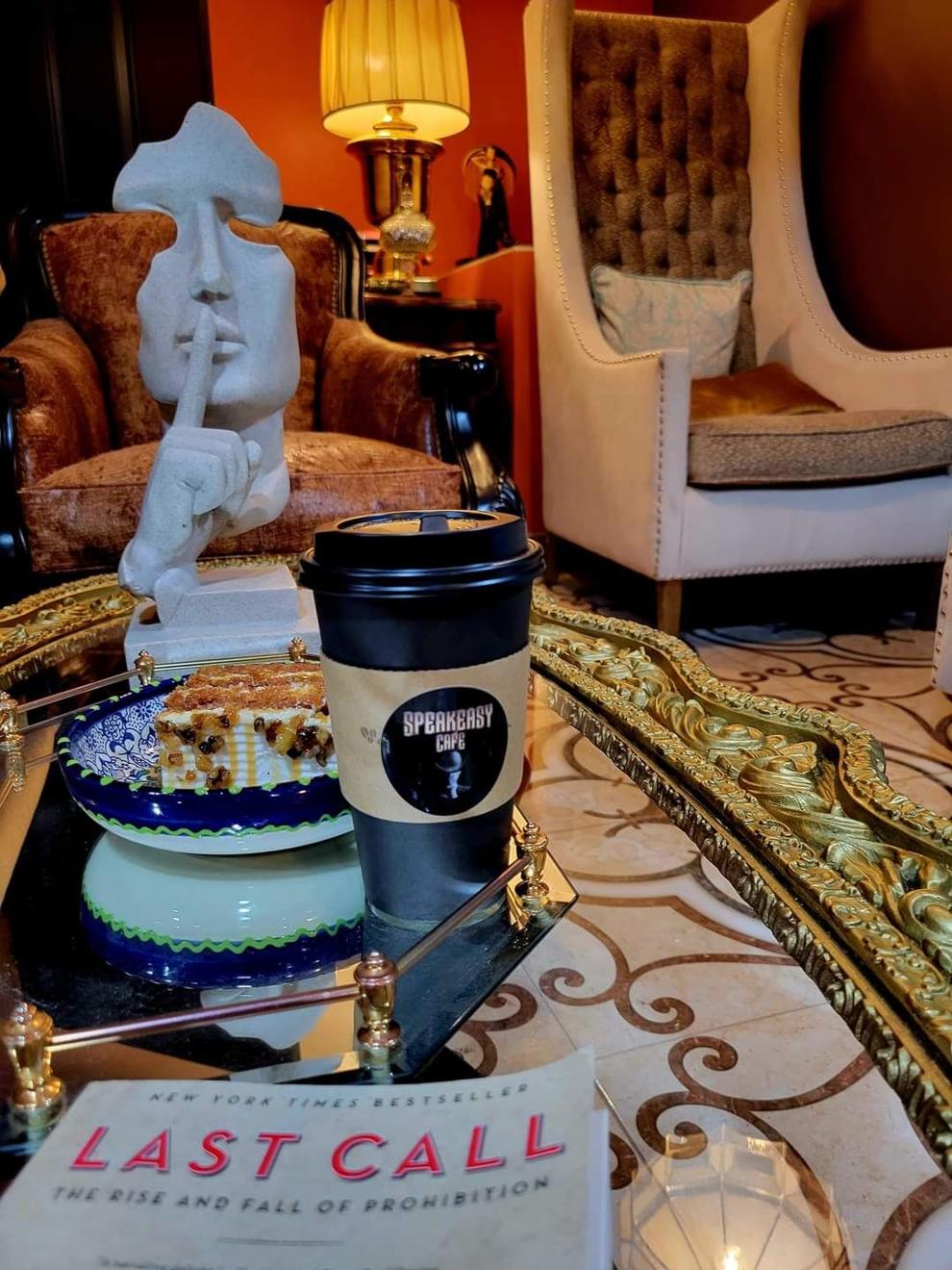 The menu itself showcases locally roasted Dubuque Coffee, which De Long is drawn to because the roastery seeks out premium single-origin green coffees from around the world. His favorite offering is the brand's Café Noir variety. "Café Noir is a unique flavor we've selected to feature, after lots of trial and error," says De Long, who traveled across the globe consuming more than 50 varieties of coffee before selecting Dubuque. "We believe in supporting local coffee roasters; support us as we support the community."
Speakeasy Café also offers drip coffees, espresso, frappes, fruit smoothies and teas. If you're looking for a midmorning snack or afternoon pick-me-up, the café keeps a selection of sweet treats for you to enjoy with your drink of choice. Choose from sumptuous cinnamon rolls and an ever-changing assortment of cupcakes, cookies and muffins, with additional rotating specials. Although you can't go wrong with any of the tasty treats available, De Long recommends pairing the peppermint mocha frappe with the double chocolate chunk muffin.
Since opening, Speakeasy Café has seen a bustling crowd gather on Saturdays for its weekly poetry nights. Guests have also enjoyed the outdoor seating as the weather warms up, and the spot has become a cozy place to for friends and families to gather.
"Small ventures such as our own, are often sought out — people ask for them, people want them in their community, they take a lot of work and it's important that the community supports them," De Long says, noting that he hopes seeing locally owned businesses inspires others to make their own mark in neighborhoods throughout St. Louis.
Speakeasy Café is open Sunday through Friday from 6 a.m. to 3 p.m. and Saturday from 6 a.m. to 6 p.m.
Speakeasy Café, 527 Holly Hills Ave., Carondelet, St. Louis, Missouri, 314-745-0078, speakeasycafestl.com