At Buzz's Hawaiian Grill, when co-owner Thomas "Buzz" Moore says aloha, he means it from the heart. To Moore, the word is much more than just a greeting: It's a way of life that represents love and unity, and this philosophy underscores everything he does at the restaurant.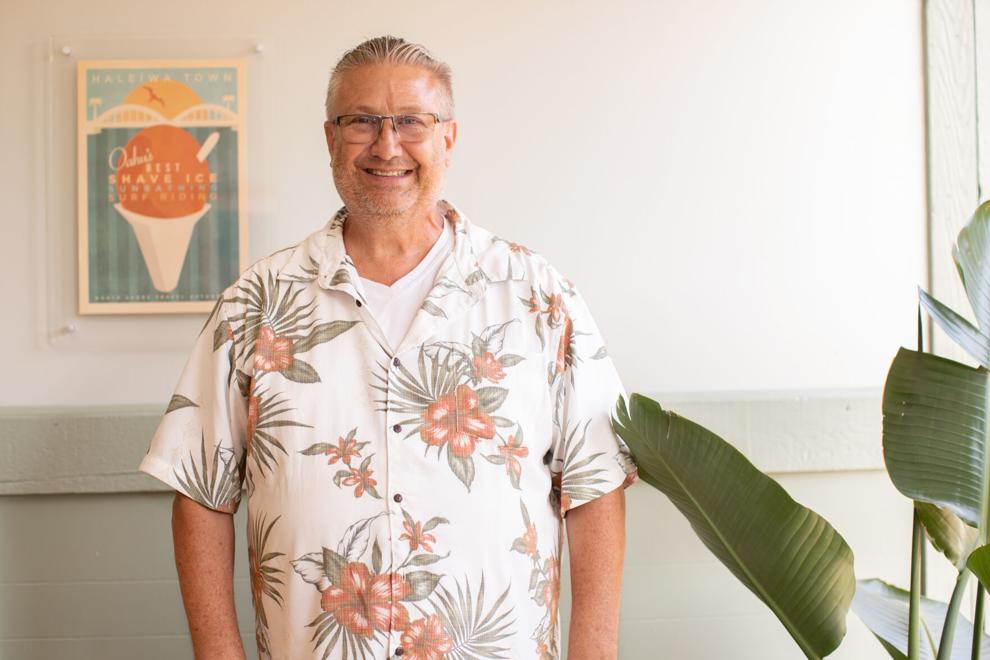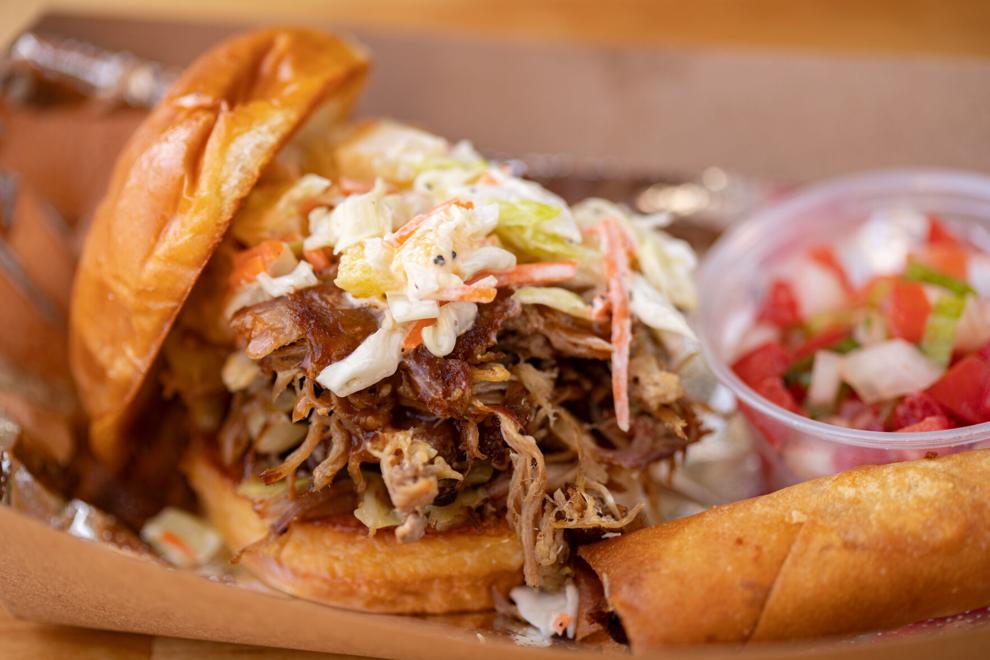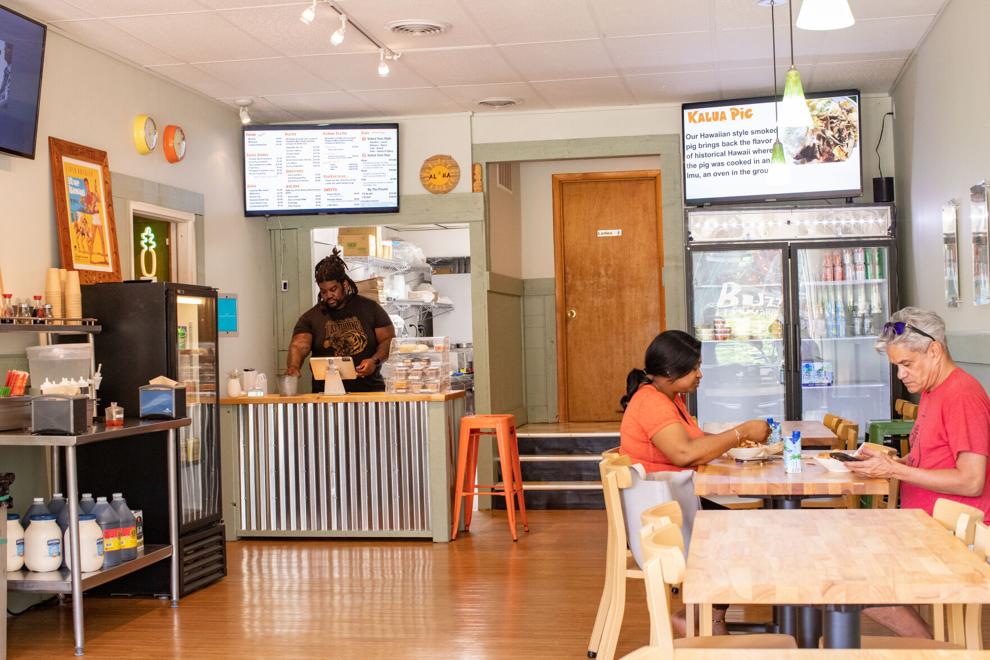 Moore previously lived on the north shore of Oahu, and it was during his work commute to Honolulu that he developed a lasting fondness for Hawaiian lunch joints. After moving to St. Louis in 1986, he mastered many of his island-inspired favorites at home and regularly creates comforting meals for his family and friends with care.
In 2016, he and his wife Leta, who co-owns Buzz's, decided to share their passion for Hawaiian culture and cuisine with the rest of St. Louis by starting a food truck. The concept is a family affair through and through. Buzz has five daughters, and three of them help out with the food truck; the other two, along with six grandchildren, still live in Hawaii. When Moore isn't planning annual trips to spend time with his family, he's busy sharing the spirit of aloha with St. Louisans. Buzz's found a permanent home in the Tower Grove East neighborhood in May 2022, which has allowed Moore to cook up even more recipes from his repertoire on a regular basis.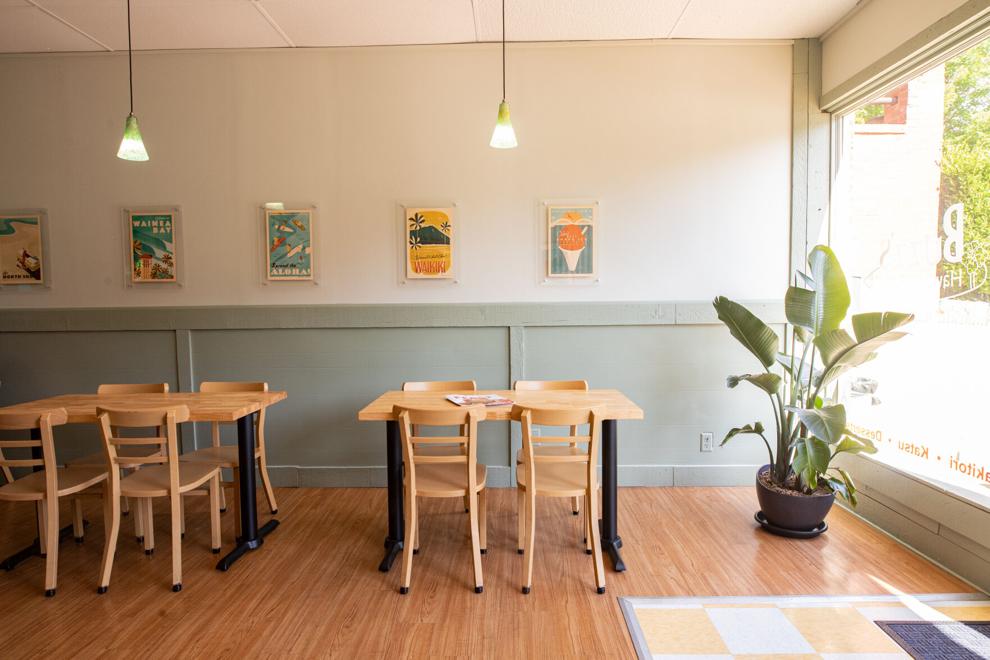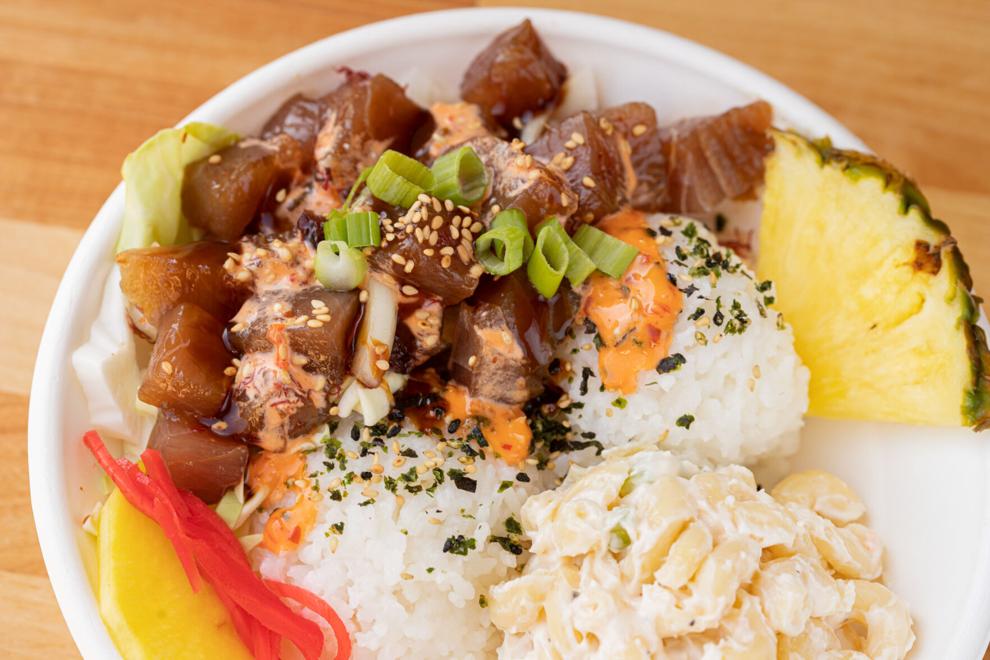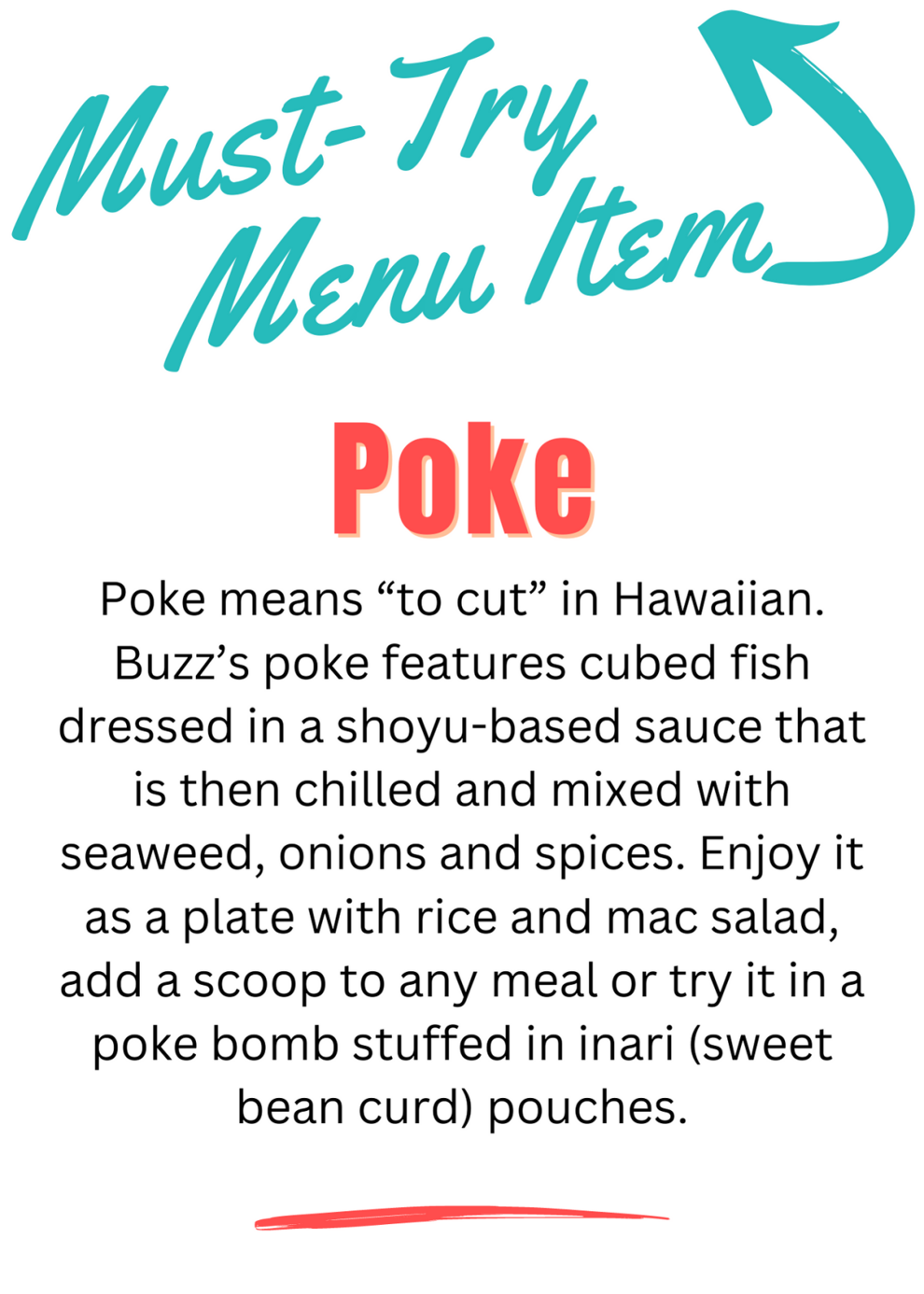 The menu features many dishes that represent the melting pot of Hawaiian cuisine. Signatures include poke, kalua pig, teriyaki steak, chicken yakitori and garlic shrimp, as well as savory and sweet staples such as Spam musubi (a snack of Spam, fried egg, rice, nori and soy sauce), lilikoi bars (think lemon bars with passion fruit) and banana bread. Specials rotate regularly and include everything from beef tomato (a Chinese-inspired stir-fry) and huli huli chicken (sweet and smoky grilled and basted chicken) to Hawaiian-style breakfast.
Since opening, Buzz's Hawaiian Grill has hosted several community events featuring Hawaiian music and dance in hopes of spreading awareness about Pacific Islander traditions. Going forward, Moore intends to continue offering a taste of the islands all over St. Louis. In the meantime, his restaurant offers landlocked food lovers a relaxing slice of paradise in the middle of St. Louis' South City.
Buzz's Hawaiian Grill, 3457 Magnolia Ave., Tower Grove East, St. Louis, Missouri, 314-875-0076, buzzshawaiiangrill.com