The popular Fox Park coffee shop, Coffeestamp, recently debuted a second location at the Brown School of Social Work on Washington University in St. Louis' campus. The shop offers students its signature horchata, coffee and empanadas.
Co-owner Patrick Clapp says the new location has been a year in the making. In September 2021, Coffeestamp was approached to help cater Wash U's Hispanic Heritage Month celebration. "They loved it; people had a good reaction," Clapp says. "Then, we were invited one more time in March for a second pop-up." From there, Wash U offered them a spot in Hillman Hall in the Brown School, and Clapp and his brother and co-owner, Spencer, jumped at the chance.
The new location offers a more curated menu than the Fox Park location, but all of Coffeestamp's classic are available. The empanadas have proven exceedingly popular with students for a quick grab-and-go meal. The shop offers six varieties, including garden curry and barbecue chicken, and also plans to offer a rotating special. The dirty horchata, made in-house, is also a bestseller. "We go through six, seven gallons a day," Clapp says.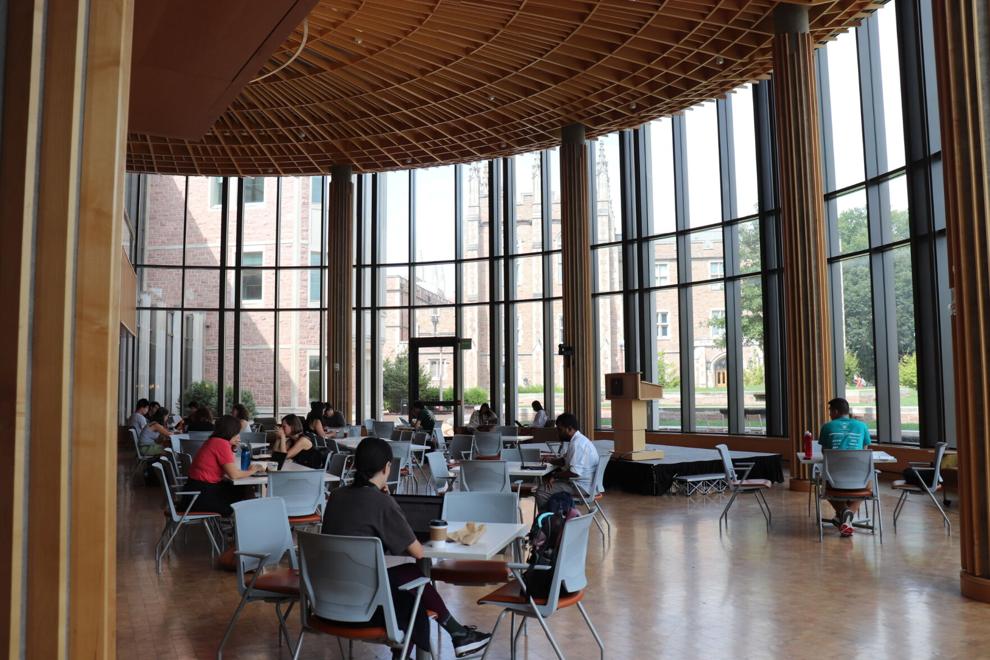 Although Wash U has plenty of coffee shops, Clapp is proud is to be the only locally owned café on campus. "We have had a good reaction, especially from people trying to support local businesses," he says.
The space has a large seating area, which allows people to sit and catch up or study while they enjoy their coffee. The new location is open Monday to Friday from 8 a.m. to 2 p.m.
Coffeestamp, Hillman Hall, Washington University in St. Louis, coffeestamp.com