A new Delmar Loop eatery offers a casual izakaya-style experience featuring a variety of Japanese-inspired fare. G-San Kitchen debuted in March, offering drinks alongside skewered meat, seafood and veggies from the grill, as well as appetizers, rice platters and ramen.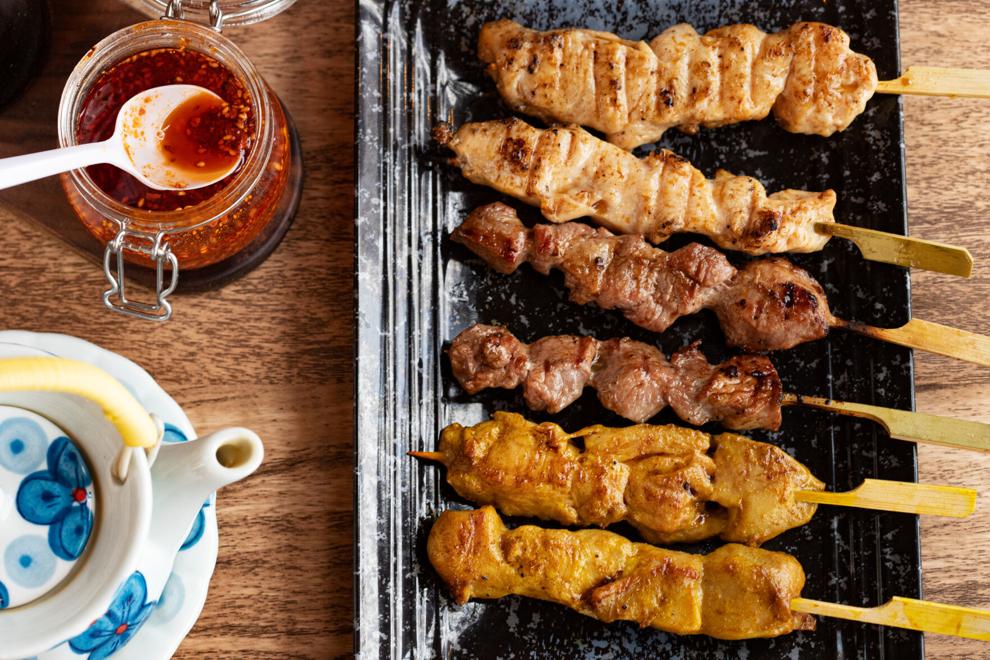 University City has seen an influx of new Japanese eateries lately, from the re-opening of Nobu's – which features traditional omakase-style sushi from renowned chef Nobu Kidera – to the debut of Katsuya, an eatery that offers a fresh take on the classic bento box. G-San Kitchen hopes to offer something a bit different to the neighborhood.
According to chef-owner Gavin Gao, for whom the concept is named, an izakaya is a type of casual Japanese bar that serves drinks and snacks. St. Louisans might already be familiar with izakaya fare thanks to Izumi, a Japanese pop-up concept that launched in 2020 and hintied at izakaya-style fare in early days, subsequently shifting to konbini and yakitori as it found its groove. As a lifelong food lover who grew up in a family of cooks, Gao was immediately drawn to the casual camaraderie surrounding the izakaya experience.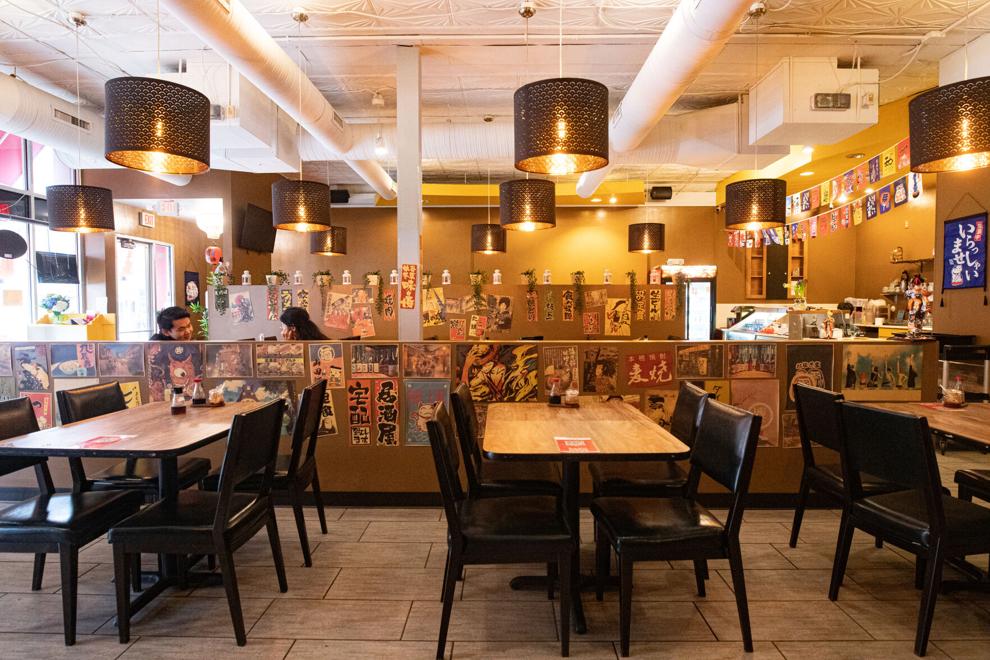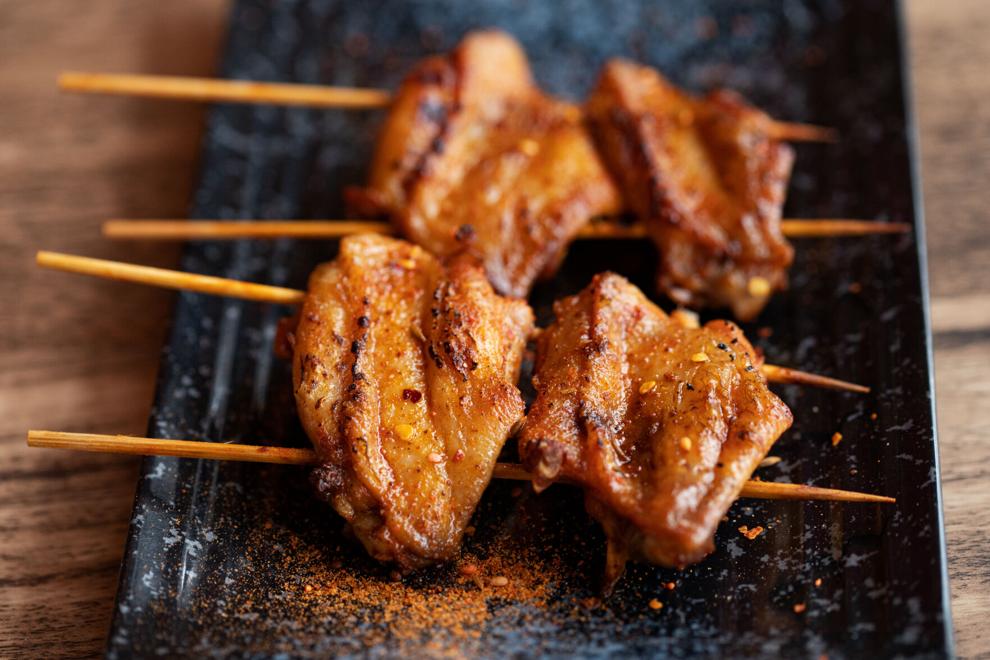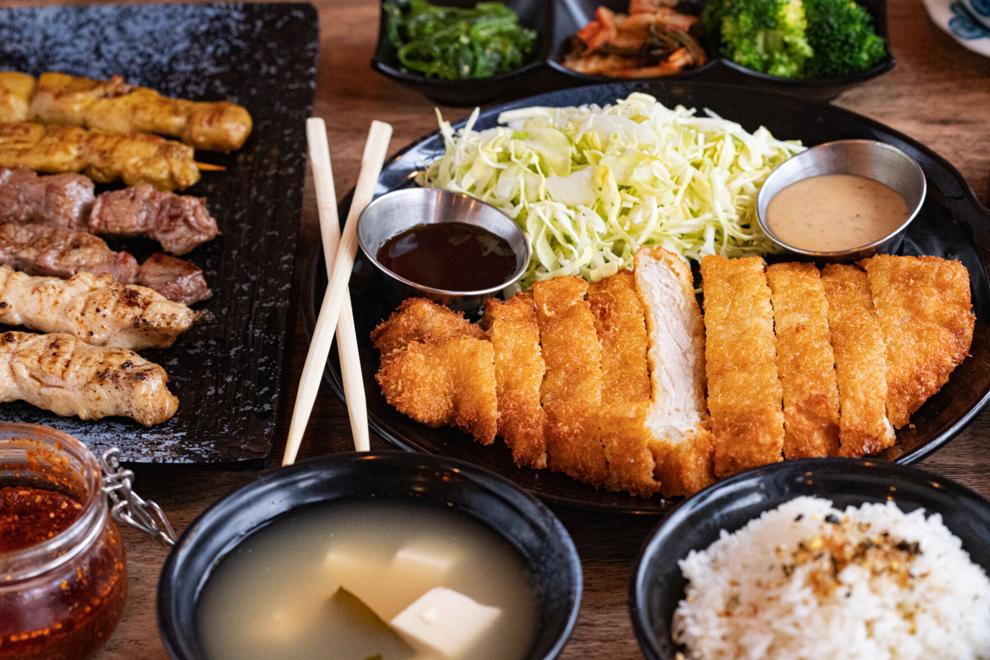 "When I came to the United States to study in college, I traveled to many states to try a lot of delicious food. In particular, I loved Japanese-style food," Gao says. "I have Japanese friends who opened Japanese restaurants in California and they introduced me to this kind of grilled food on a stick with drinks. I wanted to bring my favorite food to St. Louis people."
Gao is no stranger to the industry and currently owns bubble tea-centric eateries in the St. Louis area. He's quick to point out, however, that G-San Kitchen is something completely different than his previous concepts. With G-San Kitchen, he hopes to offer a Japanese-style pub experience with drinks such as whiskey, sake, red wine and Japanese bottled beer – soft drinks such as Milkis and Ramune are also available.
Grilled dishes include dozens of options including chicken wings, fried quail, truffle lobster tail and filet mignon that is aged for seven days. Vegetables such as eggplant, shiitake mushrooms and peppers are prepared kushikatsu style, featuring a light breading that is deep fried. Rotating weekend specials include wagyu, fresh oysters and fresh grilled scallops. "Some things are lightly seasoned, and some meats are marinated. It's healthy food with less sugar, less sodium and a lighter flavor," Gao says. Accompanying soy sauce, housemade spicy sauce, tempura sauce and sweet chile sauce are available on each table.
"We also serve Japanese katsu platters, gyudon and very good Japanese ramen," Gao says. Choose from options such as pork or chicken katsu platters, an unagi platter, spicy beef ramen, tonkotsu ramen, curry seafood combo ramen and lobster ramen, available for dine-in or takeout.
G-San Kitchen fills the space previously occupied by Perfect Taste Sichuan Cuisine and is decorated by Gao's wife, Jessie. The dining area features suspended lantern-style lights and colorful Japanese-style banners and posters from wall to wall.
G-San Kitchen is open Tuesday through Thursday from 12 to 9:30 p.m., Friday through Saturday from 12:30 to 10 p.m. and Sunday from 12:30 to 9:30 p.m.
G-San Kitchen, 6310 Delmar Blvd., University City, St. Louis, Missouri, 314-769-9528, gsankitchen.com