St. Louis has a new destination for Caribbean cuisine. My Marie debuted on Cherokee Street in September 2022, offering a menu of Haitian specialties for breakfast, lunch and dinner. The concept comes from chef-owner Marie Louis Jeune, a native of Port-au-Prince who developed a passion for cooking at an early age, and shares her home-cooked food with family and friends. After attending culinary school in Haiti, she went on to open a restaurant with her husband, Micheles Louis, in 2008. Two years later, a catastrophic earthquake struck the island, and the couple relocated to the United States.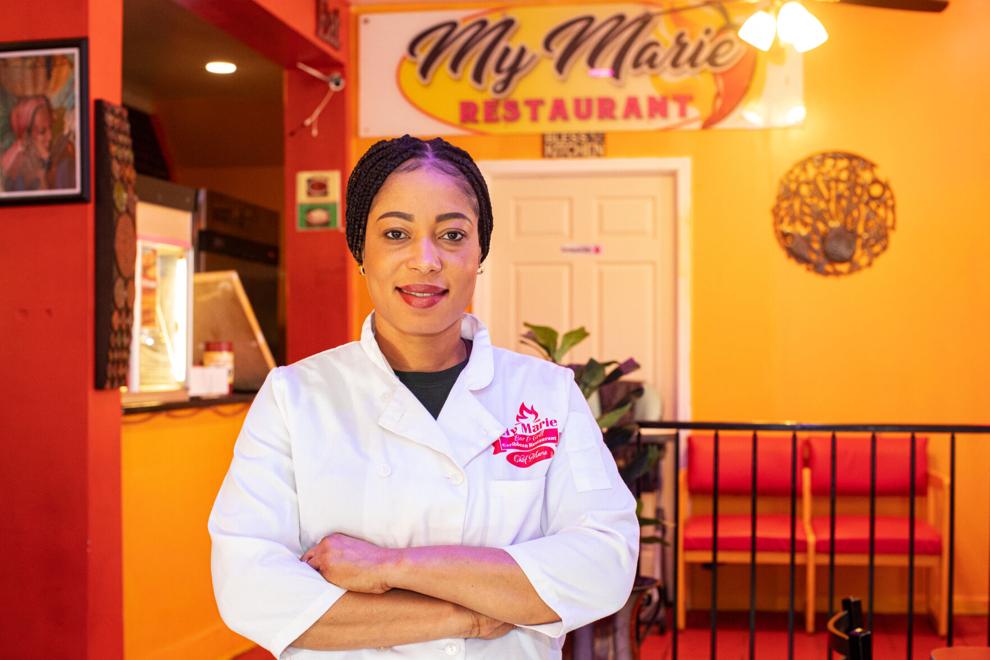 With assistance from friends, they eventually settled in Cape Girardeau, Missouri. There, Jeune got a job working behind the scenes at a casino buffet, where her enthusiasm in the kitchen earned her the nickname "My Marie" from co-workers. She wore the term of endearment proudly, and went on to open the original location of My Marie there in 2019. The eatery operated until May 2022, when she took the chance to share the food she loved with a larger audience by setting down roots on historic Cherokee Street in St. Louis.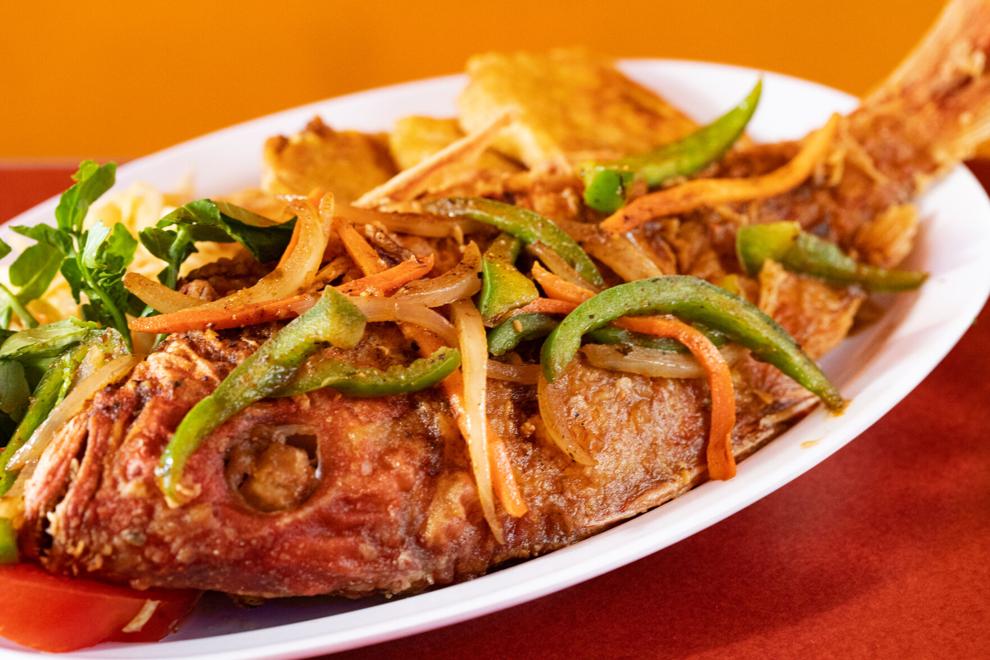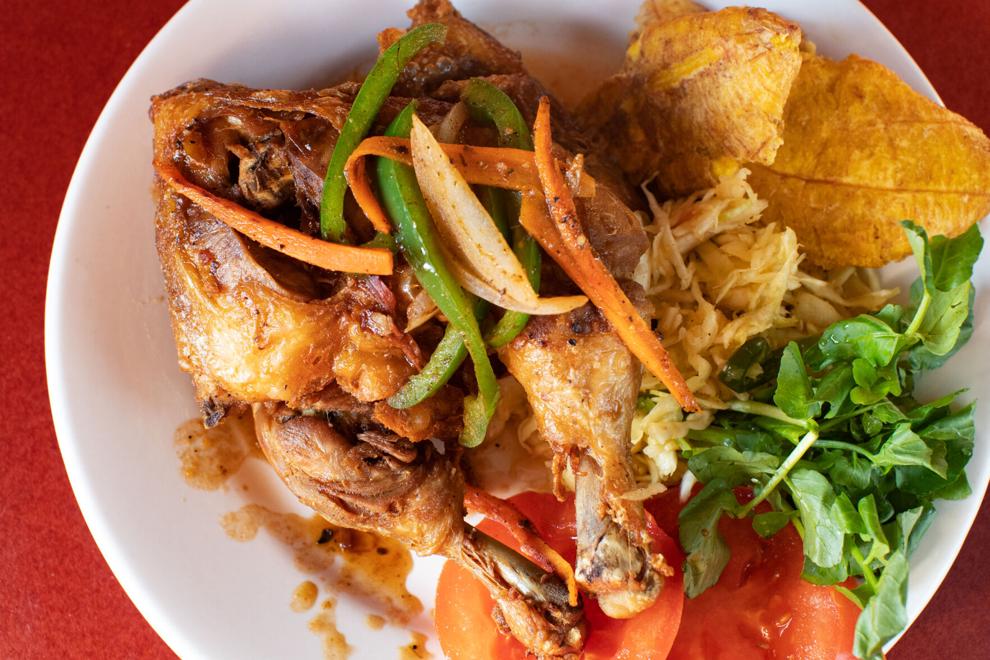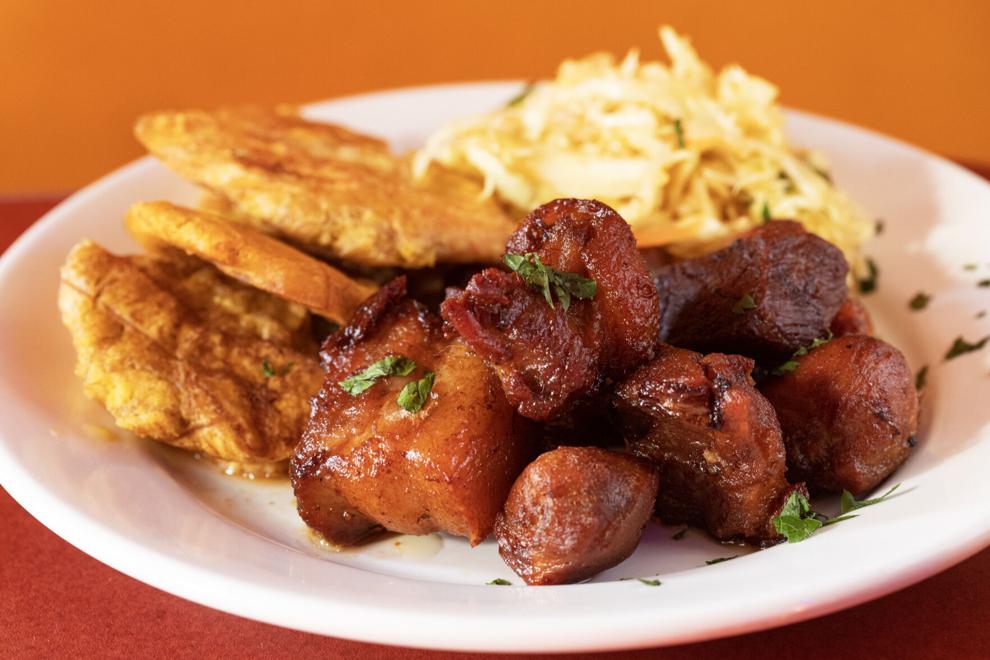 The second iteration of My Marie fills the building previously occupied by Tower Taco, with around 30 seats, its own patio and a vibrant orange-and-red color scheme – "We painted it colorful like the Caribbean," says Jeune, who tries to offer the truest taste of her hometown possible. She cooks what she loves, and guests who know even a little about Haitian food will recognize their favorites in the mix. "If you go to Haiti, the first thing people gonna know about is griot – deep-fried pork in Haitian seasonings with fried plantain and pikliz, which is like coleslaw but spicy. It's one of the most popular dishes," Jeune says. 
"Haitian legume is my favorite food," she adds, as she discusses some of the other dishes hungry customers will find on the menu. "It's eggplant, carrot, cabbage and spinach boiled and mashed together, mixed with beef and seafood like an étouffée, eaten with rice and beans. It's so rich and tasty."
Additional Creole staples on offer include fried or steamed red snapper and chicken seafood gumbo. According to Jeune, oxtail has been a favorite for regulars; it's cooked until tender and served with a vegetable stew. Breakfast is also offered Friday through Sunday mornings. Choose from options including Haitian spaghetti as well as shrimp and grits.
"I have always dreamed about doing this," Jeune says. "The most exciting part for me is trying to represent Haiti. I love cooking this food and making everything from scratch. That's what I'm doing every day from open to close."
My Marie is open Tuesday through Thursday from 11 a.m. to 7 p.m., Friday through Saturday from 11 a.m. to 8 p.m. and Sunday from 11 a.m. to 7 p.m.