Hermann has a reputation throughout Missouri as being one of the premier destinations for wine lovers and for good reason: It's home to some of the best wineries in the Midwest. If vineyards and wine tastings aren't your thing, or you're bringing your kids along, this small town with big German roots still has plenty to see and do.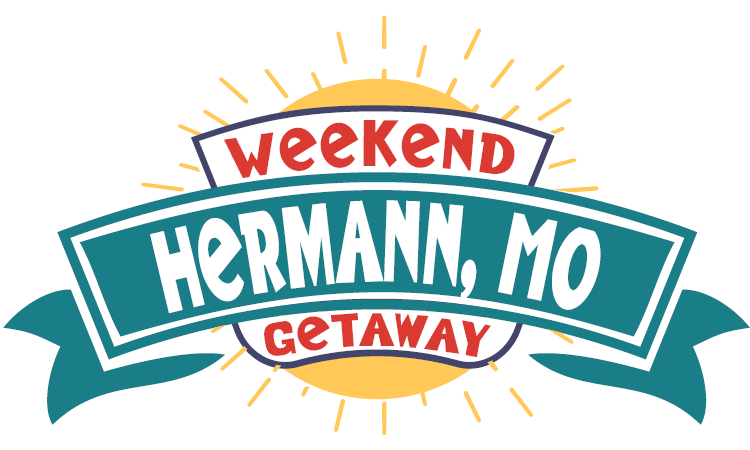 Less than 90 minutes away from St. Louis, Highway 100 quickly gives way to farm-lined roads that lead you right into the town center – a collection of bustling restaurants, coffee bars, local shops and bed-and-breakfast accommodations, all housed in historic buildings fronted by friendly welcome signs.
Where to Stay
If you enjoy being steps away from shopping and restaurants and a breezy modern aesthetic, book a stay at Schiller House or its sister property Vinchester Inn. For a timeless Hermann vibe, stay at The Inn at Hermannhof, decorated with warm woods and stone. If the rolling hills that surround town are more your style, the owners of Inn at Hermannhof also own The Cottages at Schroeder Hill, which were once owned by jack-of-all-trades Carl Schroeder in the mid-1800s; choose to stay in his former residence, workshop or violin shop, all transformed into well-appointed living spaces. For an even more scenic view, stay in one of three treehouses or the classic cabin on the property of Hermann Cottages, a bed and breakfast "with altitude" just minutes away from town by car.
What to do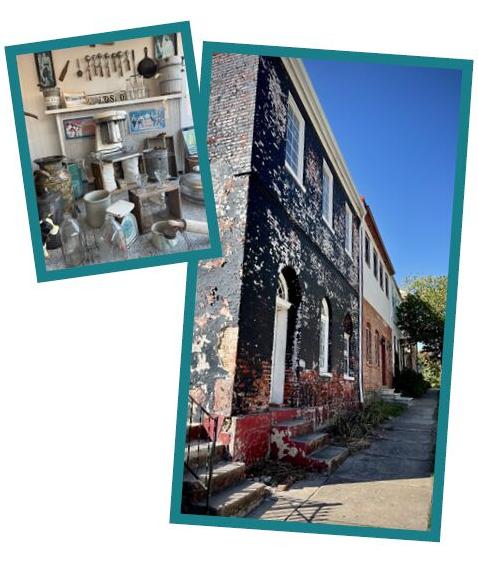 Hermann's easy walkability makes it perfect for a leisurely weekend of popping in and out of a mix of antique stores and modern boutiques. Wander around town, and you'll find The Fancy Pheasant, a curated general store filled with specialty food and food-related products. Hermann's Attic Antique Mall is a special gem with an eye-popping array of one-of-a-kind items. Once you're done shopping, Hermann Farm, located next to the town center, offers tours of the property, which is great for kids and adults alike. Visit Deutschheim State Historic Site, a state-owned park and collection of buildings preserved from the founding of Hermann in the 1800s, or the charming Hermann School Museum. You'll likely notice the beautiful Hermann City Cemetery, a historic landmark situated on a rolling hill that overlooks the main streets; it's notable as the site where Hermann's founder, George Bayer, rests.
Where to eat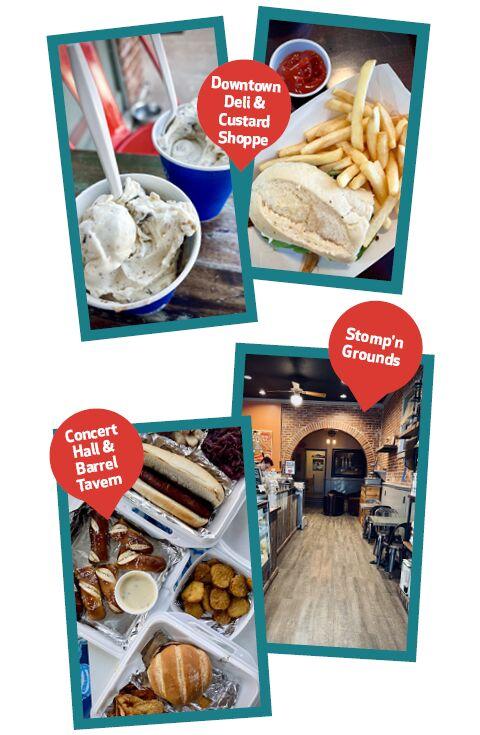 No matter what you're craving, Hermann has you covered from morning to night with food options. For breakfast, you can't beat Stomp'n Grounds, with its full menu of sweet and savory breakfast items, including a killer breakfast burrito. The coffee shop prides itself on sourcing ingredients from all over Missouri, including many from the STL area. To feel like part of the crowd, eat at Downtown Deli & Custard Shoppe for lunch; you'll soon realize it's a favorite of locals, who weave in and out of tables to chat and catch up. Despite its low-key atmosphere, the shop serves some of the best sandwiches in town; finish strong with a scoop of its outstanding custard-style ice cream, or come back later for a mid-afternoon treat. When dinnertime rolls around, Tin Mill has everything from spaetzle to salmon, but always start with the Bavarian pretzels and beer cheese. For something more casual, 4th Street Pizza slings pies for dine in, or take it back to your cottage or cabin. For classic tavern fare, Concert Hall & Barrel Tavern has burgers, pizza and wings, plus some classic German wurst specials. In the mood for a cocktail? On Friday and Saturday, head to Evergreen for inventive cocktails in an intimate, modern setting, or head to Hermann 1837 Cellar Bar for live music in a Victorian-era historic building with a patio that's unmatched. Like Evergreen, it's open Friday and Saturday year-round, but it stays open seven nights a week from May through October.