Just two short years after its brick-and-mortar business opened, Foxes Boxes has tripled its size and staff with its new location in Bethalto, Illinois. 
Tanya Fox has been selling her meticulously crafted pastries and flowers at farmers markets for over a decade. An immigrant from the United Kingdom, Fox came to the St. Louis area with her husband in 2000, who served multiple tours with the U.S. Air Force before he entered civilian life 15 years ago.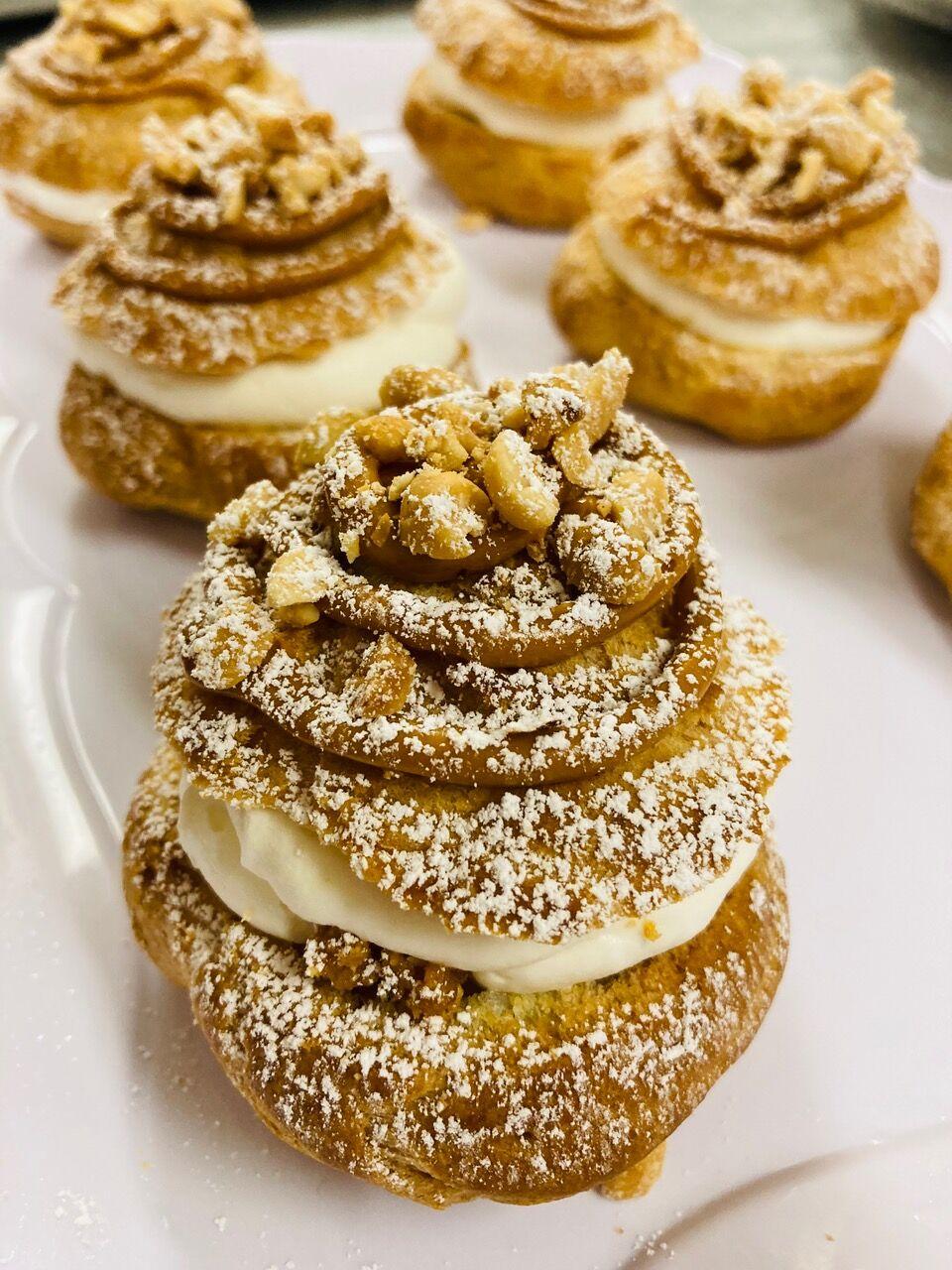 Fox began her business with French macarons created from scratch and sold directly to customers and at the markets. "Apparently there is a hole in the market for them," Fox says, as the popular macarons were a runaway hit.
With increasing demand for her baked goods, Fox opened a 700-square-foot bakery in East Alton, Illinois, with one employee two years ago – just in time to get nearly wiped out by the pandemic. Nevertheless, last month a standing-room-only crowd cheered as Fox cut the ribbon on the new Foxes Boxes in a space that once housed an Imo's Pizza. Foxes Boxes' new space is a generous 2,500 square feet, and her staff has grown to seven.
"We felt like it was time to grow," Fox says. And that growth extends to the rest of the operation as well; she grows some of the produce and all of the flowers sold at Foxes Boxes on her farm, an 11-acre property the duo purchased seven years ago when they outgrew their small house garden.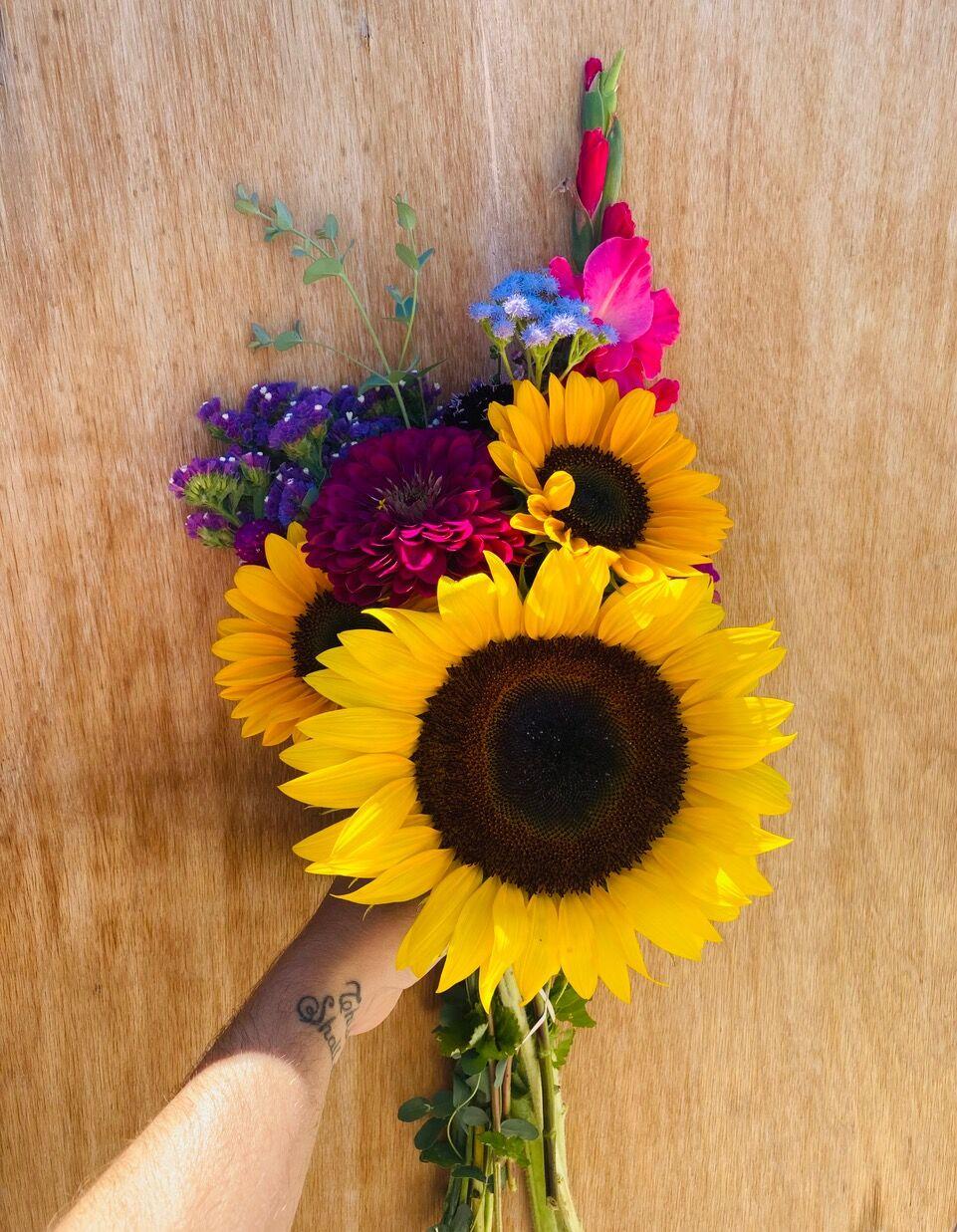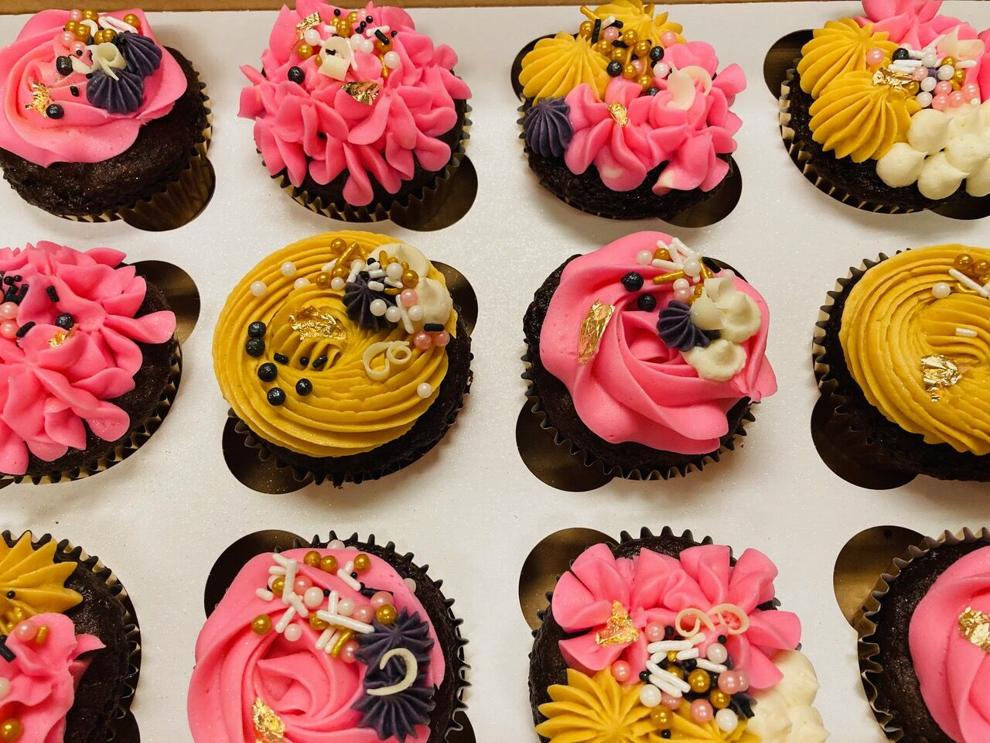 "My husband is good at growing flowers and I'm good at arranging them," Fox says. After they won a few ribbons at the Jerseyville County Fair, seasonal flower arrangements became part of the business. Their specialty is sunflowers, but depending on the season, customers might find snapdragons and gladiolas and lisianthus available – all grown on Fox's property, either in the fields or in her greenhouse. "We never purchase elsewhere for our flowers," she says.
It's that attention to detail and sourcing that has made Foxes Boxes so popular, she says. Everything is made in house, and none of the ingredients are canned or premade.
"The bread is where we start," Fox says. Bagels, rolls, biscuits and breads come first, and she and her staff experiment to determine what else they might be able to create. It's an eclectic menu, reflecting whatever Fox wants to experiment with: Items range from traditional biscuits and gravy to Korean garlic bread to hand pies to kolaches. 
Foxes Boxes is also unique in that it is the only unionized bakery in the area. A longtime union supporter, Fox said she welcomed the worker organization through UNITE HERE, which represents hotel and restaurant workers in the area.
Since the opening celebration in January, Fox said it's been busy. "We're selling out and doing well, it's amazing," she says. "We're surprised by how well it's going."
Foxes Boxes is open Wednesday through Saturday from 7:30 a.m. to 2 p.m. and Sunday from 8 a.m. to noon. 
Foxes Boxes, 515A North Bellwood Dr., Bethalto, Illinois, 618-251-8081, foxes-boxes.com