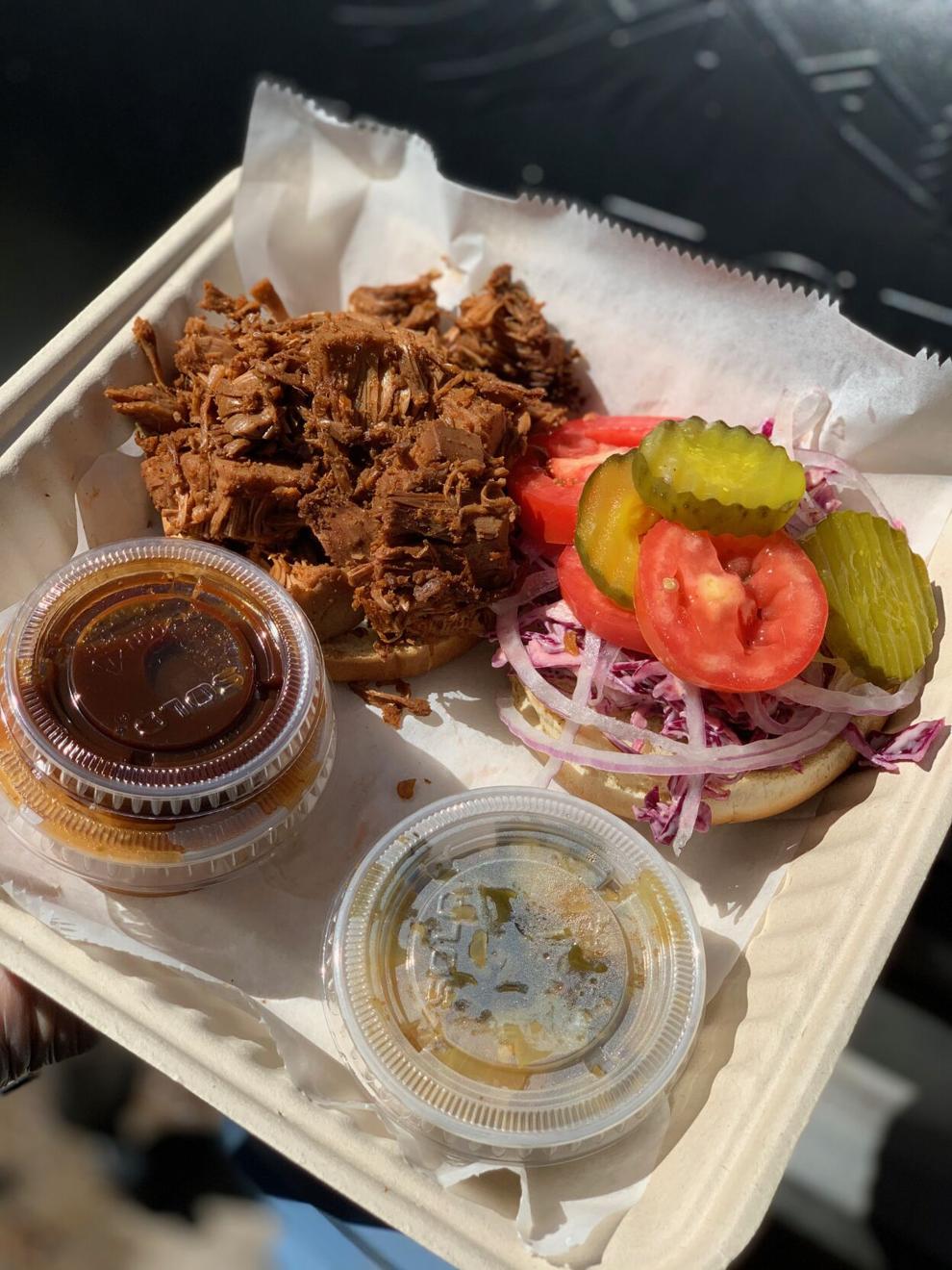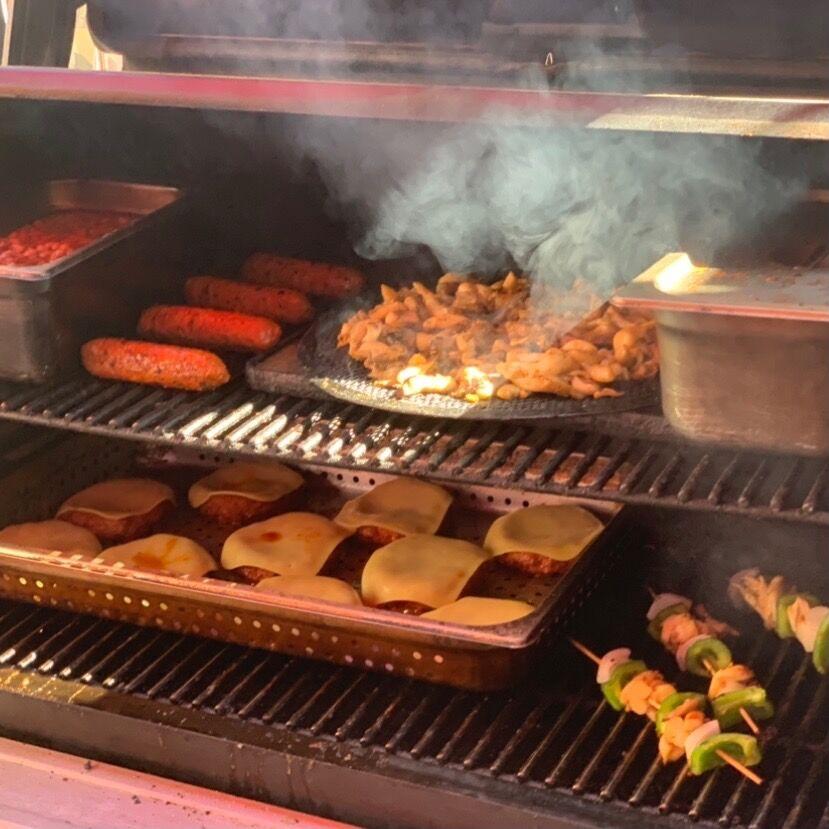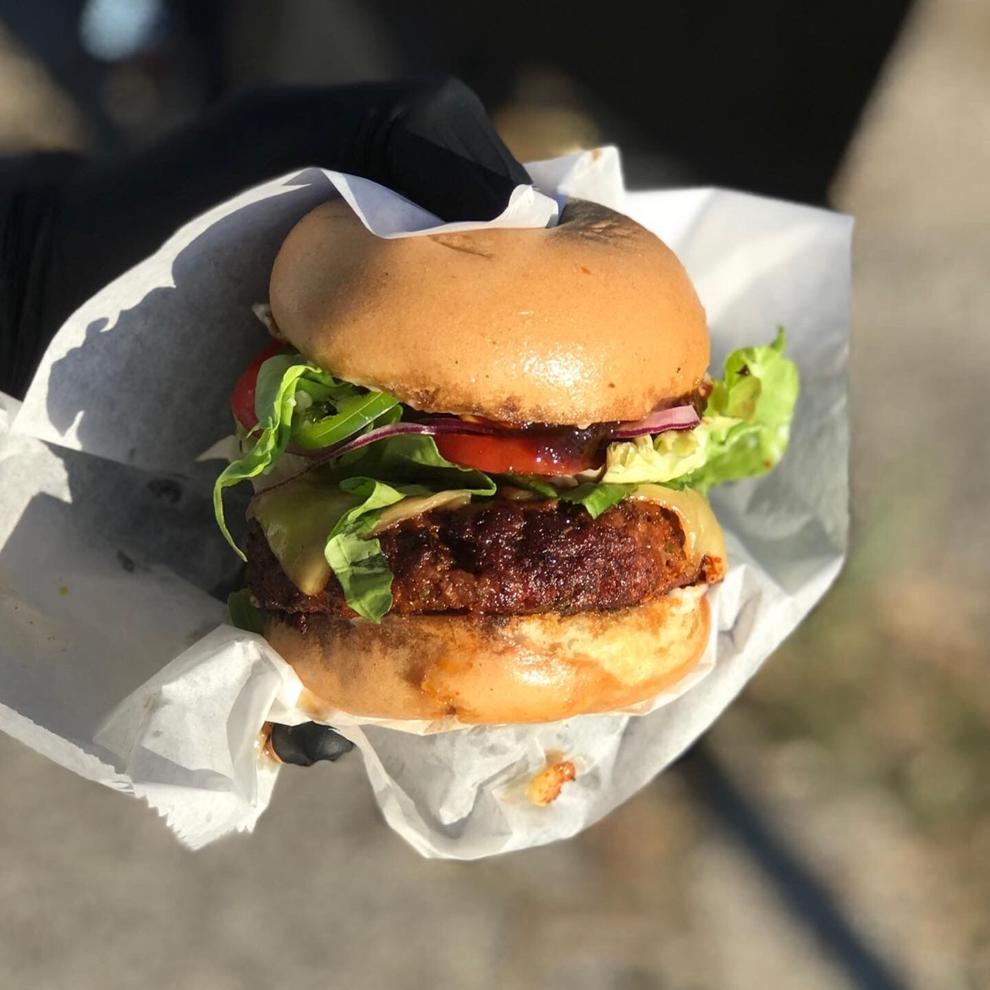 Brandon Gilliam's Original Family Smokehouse makes food that any vegan would enjoy – everything is plant-based and most dishes are gluten-free – but surprisingly, that's not his target market. Instead, Gilliam wants to attract the "plant-based curious" in hopes to cement plant-based meats as a worthy choice for anyone, not just an alternative. 
"It's a mindset thing," Gilliam says. "We've only been eating meat like this for about 150 years and it's only gotten crazier. There's more out there, and it's not boring."
To appeal to meat eaters, Original Family Smokehouse's menu looks like typical American fare, complete with the Chris-Burger (a smoked Beyond burger), Philly sandwich (with barbecue jackfruit) and "mac & xeese," which is made with a plant-based cheese sauce and macaroni pasta. 
Original Family Smokehouse is currently working out of the kitchen at Fortune Teller Bar, where Gilliam says it will stay until at least October. His long-term plan is to one day have a brick-and-mortar location on Cherokee Street – a neighborhood he's lived in and loved since 2015. "It's a cliche term, but it's a very eclectic street," Gilliam says. "We've got a handful of vegan-vegetarian restaurants in the neighborhood, but not on Cherokee Street, which was always a bit weird to me. In a decade or so, I could see Cherokee Street being the Delmar Loop of the south side. And [the street] fits very much with our brand." 
Here, Gilliam gives us the dish on the Chicago Diner's seitan sandwich, what to get to drink at Fortune Teller Bar and four must-have ingredients for your own plant-based cooking. 
What's the best thing you've ordered at a local restaurant recently? The best thing I've ordered at a local restaurant recently was at Tree House – the smoked maitake mushrooms. I like a lot of funk in my mushrooms and they were over the top. It was so great. My favorite type of art is things that make me feel uncomfortable, and it was challenging. 
What's your favorite food memory? As a plant-based eater, I went to the Chicago Diner, which is like an OG vegan restaurant – almost as long as I've been alive. I can't eat it now, but they had a sandwich with seitan. It's literally vital wheat gluten, so I would probably just curl up in a ball [if I ate it] right now. It was very exciting for me, because I had never experienced plant based textures that were so meaty before. This was years ago, over a decade ago for me. I was excited to share it with my grandfather because, rest his soul, he was definitely a meat guy. He was a great cook. 
What's your favorite place to grab a drink, and what do you order? I literally just walked in – Fortune Teller Bar! My new favorite drink here is a French 75 with D'ussé. 
What ingredients do you think everyone should keep at home and why? Grapeseed oil for cooking because it has a higher smoke point. Chickpea flour because it's so versatile. Crystal hot sauce because it's the best – and put it in the refrigerator. And onion powder, because it makes everything taste good. 
What's your most controversial food opinion? My most controversial food opinion, as a plant-based eater, is that meat is not gross. It's awesome. Meat is delicious. 
Fortune Teller Bar is closed for winter break until February, but you can still order curbside pickup or delivery from Original Family Smokehouse through its website. 
Original Family Smokehouse, 2635 Cherokee St. (inside Fortune Teller Bar), Benton Park West, St. Louis, Missouri, 314-325-2332, originalfamilysmokehouse.com