This past Monday night, in a small corner of Fox Park, we were lucky enough to bear culinary witness to a rare dining event. Jacob Siwak, chef-owner of Forsythia in New York, collaborated with Craig Rivard and Little Fox to offer a five-course prix-fixe menu that ranks among Feast's most memorable meals of 2023.
Little Fox, well-known for its seasonal small plates and superb service, was a match made in heaven for Siwak, who lived in Italy and gained expertise in all things pasta. The end result? A truly once-in-a-lifetime meal.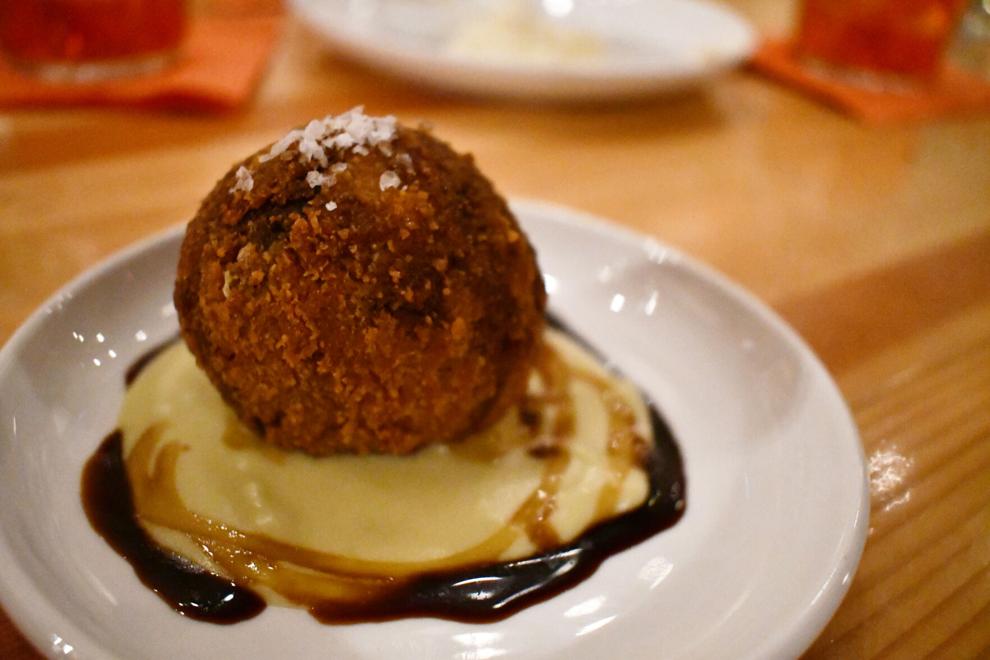 To start, we have the choice or razor clams, vitello tonnato or a meatball. The razor clams, served on the shell in a striking presentation, are vehicles for the true star of the show: the sauces. The charred scallion salsa verde is bursting with zing and acid, balanced by colatura, the Italian version of fish sauce that's made from fermented anchovies. The meatball – or polpetta – is best described as what would happen if a meatball, an arancini and some pulled pork had a baby. Made with braised and fried oxtail, the meat is so tender that a spoon would suffice as a utensil. The outside, coated in breadcrumbs, is shatteringly crisp, similar to the exterior of Sicily's iconic arancini. This dish proves for the second time that the kitchen team's sauce game is on point: A potato-leek purée, drizzled with aged balsamic, is creamy, yet light, and slightly sweet, the perfect foil to the deeply savory oxtail.
As we sit at the bar and dine, we chat with Bridger Dale, a leader on Little Fox's bar team. Once you talk with him and taste a Negroni he's made, you understand why he was chosen as 2022's Feast 50 Best Mixologist. He's warm and welcoming, offering fun tidbits about the menu without being overbearing. He shares that Siwak himself separated more than 200 eggs, all necessary to make the pasta for the evening.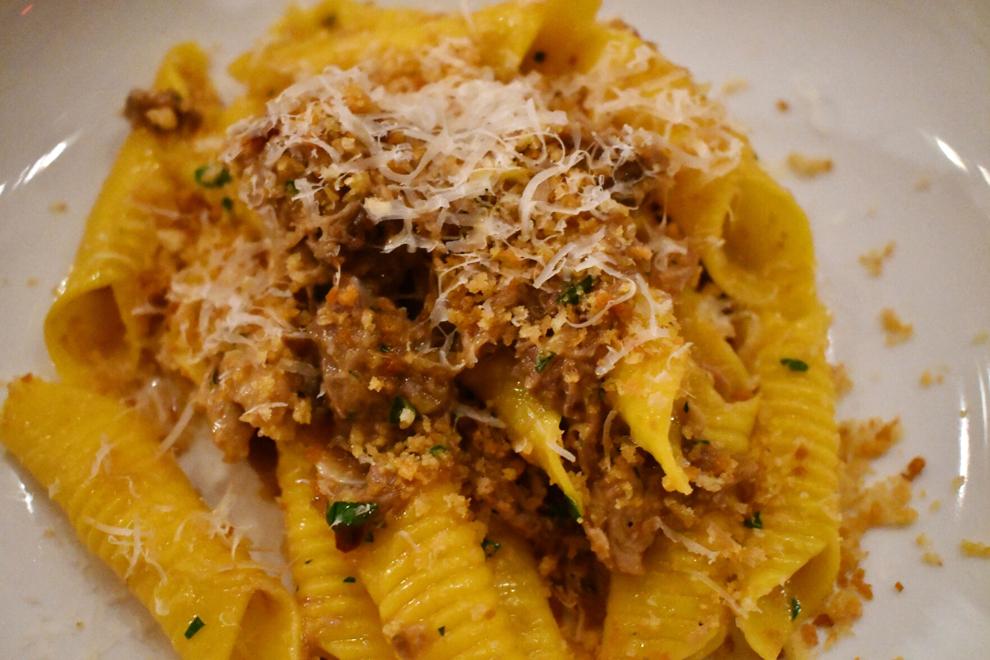 Siwak's commitment to his craft of pasta is evident in the second course. He serves garganelli – a pasta similar to penne, but ribbed – with duck and pheasant ragù, orange and Parmesan. Taking a bite transports me to a tiny trattoria in the hillside of Tuscany: The dish feels like the region's refined peasant food – it's hearty and comforting, but fresh at the same time. The pasta itself is perfectly al dente; it's thick enough to carry the rich sauce, but thin enough to melt in the mouth. The sauce is a celebration of wild fowl, embracing the gaminess of these meats, while the orange adds a zest that keeps it from going overboard. I look over at my dining partner as he takes his first bite, and his reaction instantly reminds me of a famous scene from the movie "Eat. Pray. Love." when Julia Roberts tastes a pizza at a famous Neapolitan restaurant and exclaims, "I'm having a relationship with my pizza!" As I look around at other diners, I see that almost every guest is having their own Julia Roberts moment with this dish.
The next course is a celebration of all things pork. Tortellini, with pork shoulder, mortadella and prosciutto, are served in a cream sauce of Parmigiano Reggiano. It is a testament to the chefs that they could take so many naturally salty ingredients – Parmesan, prosciutto and mortadella – and transform them into a dish that is not over-seasoned. The interior of the tortellini reminds me of an Italian deli, with butchers shaving off slices of aged Prosciutto. The sauce takes a classic alfredo and puts it to shame: This version is creamy, but not heavy, with the Parmesan's umami notes providing depth to the dish.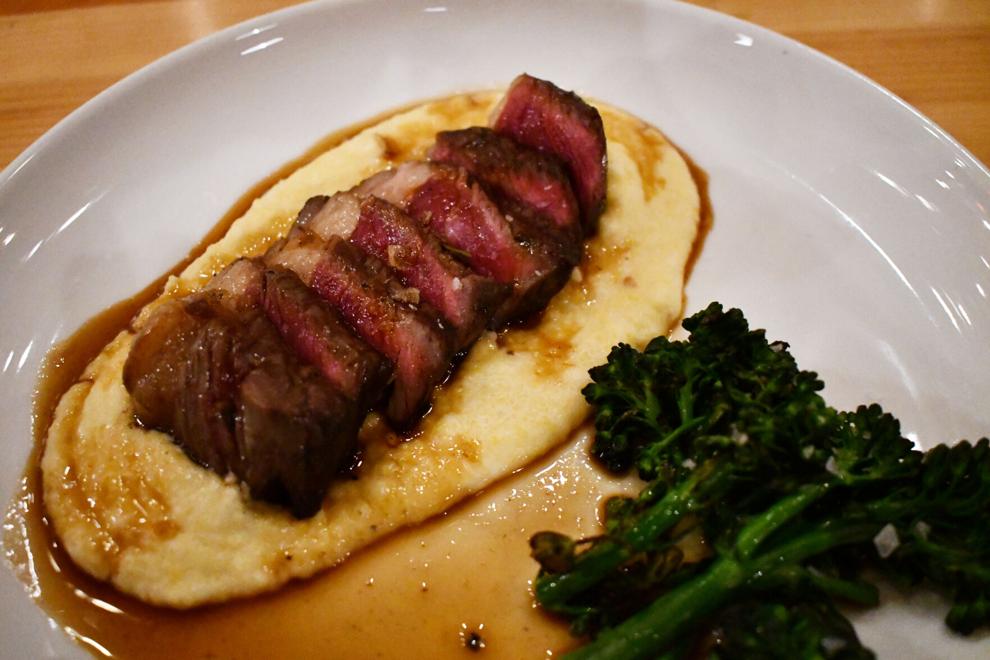 For the final two courses, guests have their choice of two options for each. Luckily, as half of a party of two, I get to try them all. The dry-aged strip with polenta, jus and broccoli rabe, feels like a familiar dish you could order at a slightly upscale steakhouse, but the best possible version of itself. The duck, with grilled greens, kale farrotto and cherry apricot mostarda, is something I could eat every day for a week. Notoriously difficult to cook correctly due to its high fat content, this duck is peppery and juicy, with a well-rendered fat cap. The kale farotto – farro cooked in the style of risotto – might just be enough to convert me, a kale hater, to a kale enthusiast. The greens are tender with mineral notes, but not at all bitter.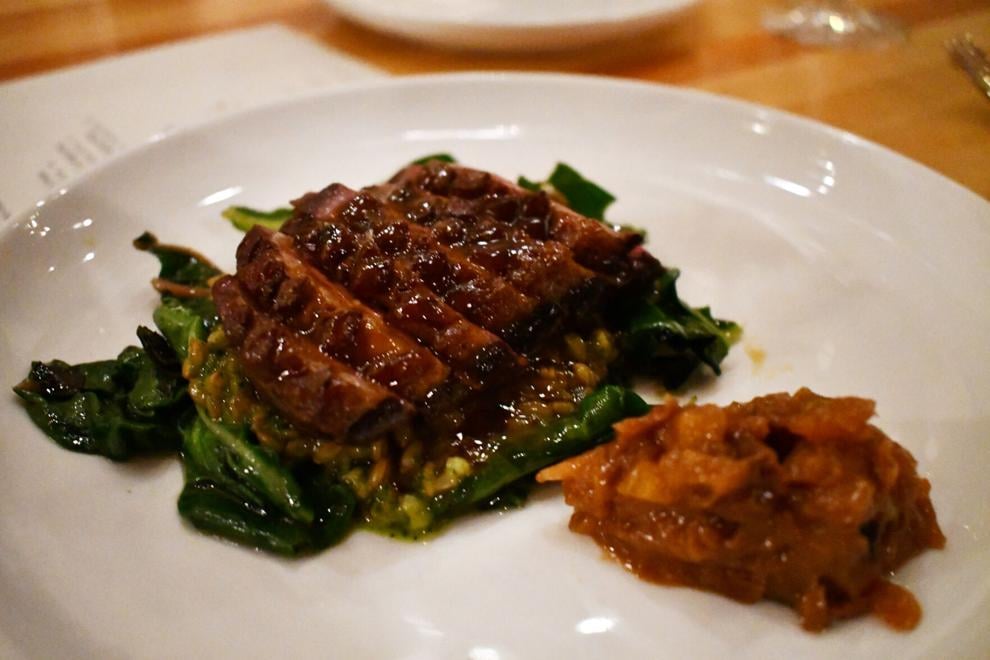 The true star of the dish is the cherry apricot mostarda. Forsythia and Little Fox could bottle their take on this classic Italian condiment, sell it and retire from the business. It's tangy and slightly sweet, providing a welcome complement to the richness of the duck. The sauce represents the true philosophy of Italian cooking: find quality ingredients, treat them well and let them shine.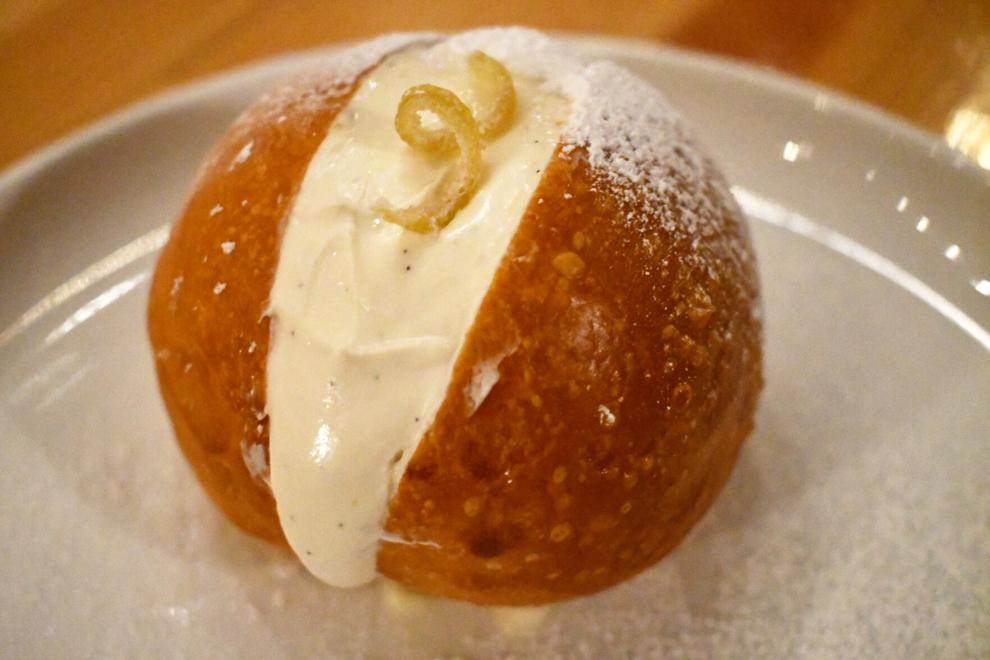 The meal ends on a high and sweet note with two complex desserts. The maritozzo – an Italian brioche roll stuffed with cream – is fluffy and soft, and the cream Chantilly brings flavor with notes of lemon and vanilla. Don't let the simple appearance fool you: Baking such a soft bread that still has the structure to hold cream is no small feat. The second dessert is an inventive take on a classic Italian dessert. Normally, budino is a creamy custard. Here, a crunchy chocolate tart shell is filled with a butterscotch-esque custard, studded with chocolate chips, all adorned with a crunchy tuile and caramel sauce. Bridger Dale pours us an amaro from Faccio Brutto Spirits to accompany the tart, and the orange and chicory notes of the liquor blend beautifully with the sweetness of the caramel.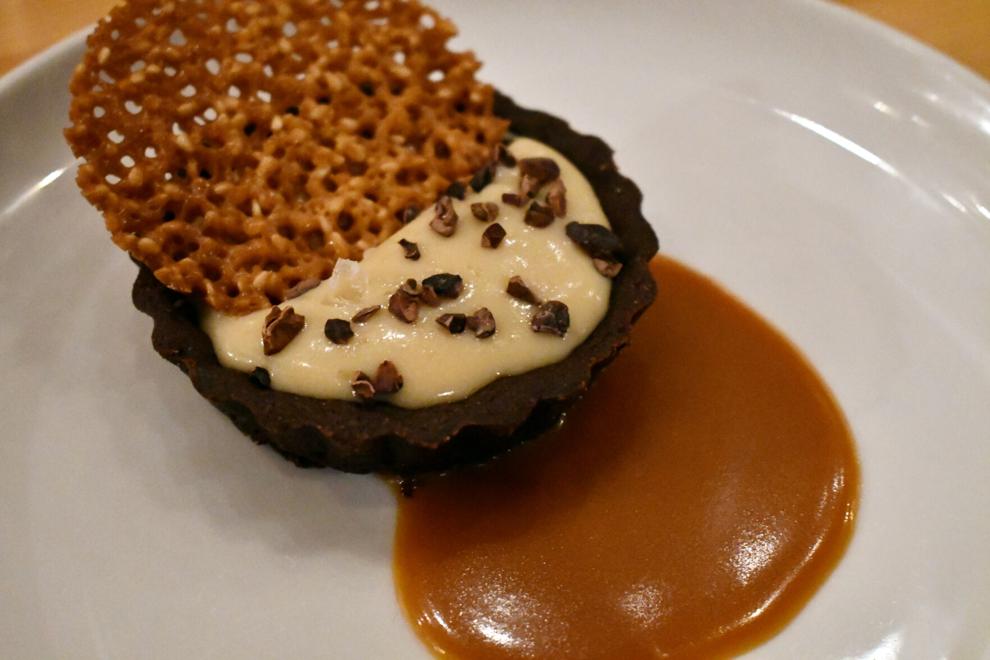 Throughout the meal, Little Fox's staff is attentive, courteous and warm. The atmosphere feels refined, but never stuffy. It seems that every guest knows they're part of something special. For a full restaurant, it's remarkably quiet, likely a result of the awe diners feel coming face to face with such deftly executed dishes.
The word "collab" is thrown around a lot in the restaurant industry. Sometimes, these collaborations fall flat, other times the collab feels out of balance, as if one partner is overtaking the other. Here, with Little Fox and Forsythia, we experience the Platonic ideal of such a collaboration and why these partnerships can be such creative engines in the food world. Forsythia's pasta expertise and Italian sensibility combined with Little Fox's service, intentionality and ethos succeeds on all fronts. Let us hope that the two restaurants bless us with another event in the near future.
Little Fox, 2800 Shenandoah Ave., St. Louis, Missouri, 314-553, 9456, littlefoxstl.com