Located at the intersection of I-44 and Murdoch Avenue in Webster Groves, Missouri, the Old Orchard District has been a culinary hotspot for more than 150 years, with ice cream shops, confectionaries and institutions like Hess Grocery and Old Orchard Pharmacy as popular draws. Now, a new class of restaurants, cafés and artisan shops along Big Bend Boulevard continues to draw food-loving locals and visitors alike to the neighborhood.
The Annex Coffee and Foods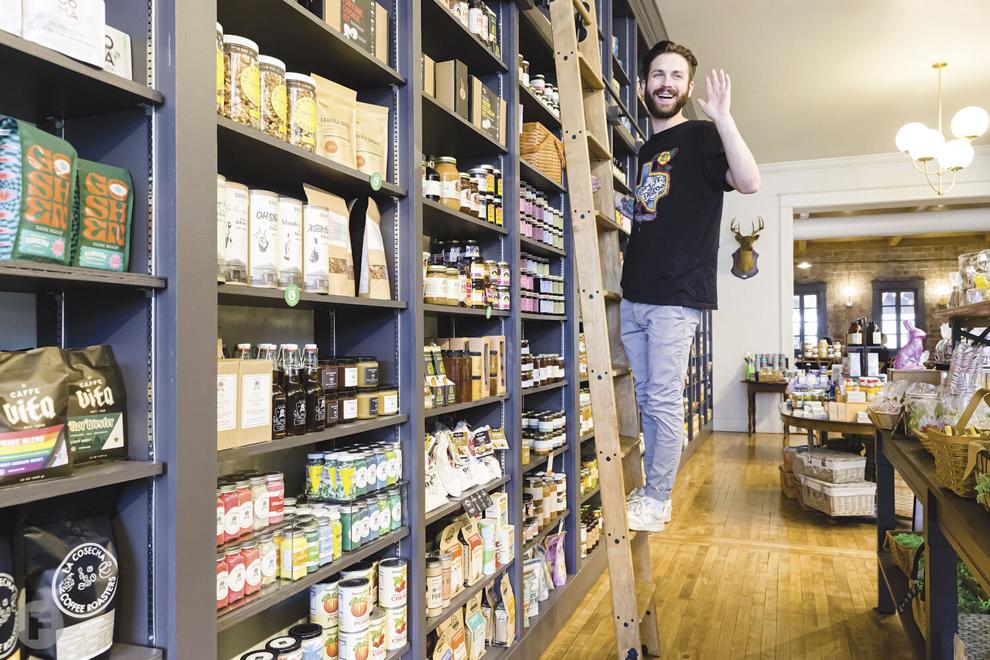 Situated squarely between owners John Barr and Kelley Hall-Barr's other Old Orchard establishments, Frisco Barroom and Civil Alchemy, The Annex combines elements of both while still offering up something uniquely its own. The upscale coffee bar is perfect for remote working or catching up with friends; settle in inside or on the covered and heated patio with a cup of locally roasted coffee or a cocktail and order a savory quiche or an artisanal sandwich from the breakfast and lunch menu. Take some time to peruse the grocery shelves stocked high with local and specialty food-and-drink items before grabbing a freshly baked croissant on your way out.
Balkan Treat Box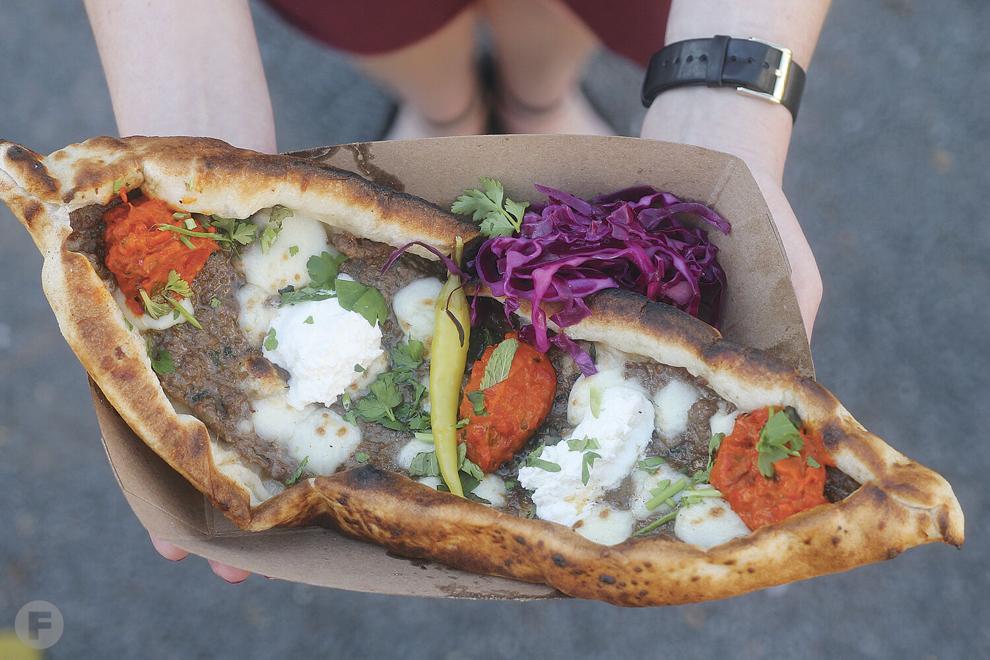 By now, most St. Louis diners have heard of Loryn and Edo Nalic's Bosnian-inspired comfort food concept – and for good reason. What started in 2016 as the buzziest food truck in the area put down roots in Webster Groves in 2019 and has consistently earned national accolades from The New York Times to Food & Wine, plus a James Beard Award semifinalist nomination for Loryn. Don't be dissuaded by the line snaking around the corner before opening. The Nalics make St. Louis' Bosnian population proud with wood-fired wonders stuffed with traditional flavors and ingredients. Our suggestion? The patlidžan, an eggplant-and-egg sandwich that Loryn found inspiration for while traveling and replicated with her own creative spin.
Balkan Treat Box, 8103 Big Bend Blvd., Webster Groves, St. Louis, Missouri, 314.733.5700, balkantreatbox.com
Chiang Mai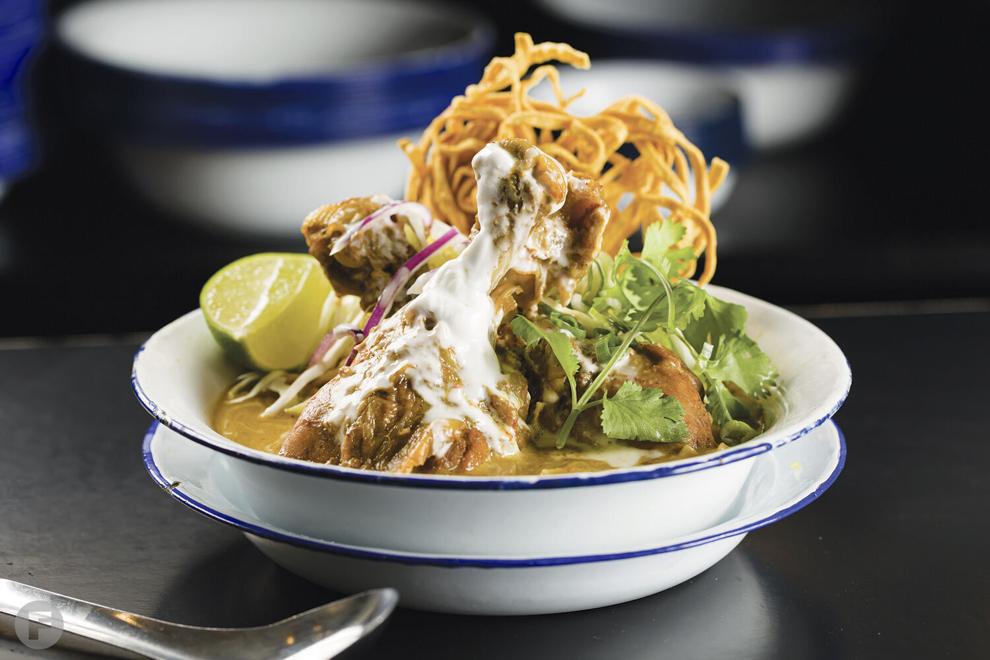 Chiang Mai infuses the Old Orchard district with traditional Thai flavors. Chef and owner Su Hill purchased the space, previously home to Tei Too, from her sister, restaurateur Ann Bognar. In doing so, she hyper-focused the menu on traditional dishes of northern Thailand, where she was born and raised. Fans of Thai food will recognize many dishes, such as drunken noodles and pad Thai, on the menu, which is split into small and shared plates. But Hill also leans on her mother's recipes and fresh ingredients to offer dishes unique to northern Thailand that are not often found locally. Don't miss the Nam Ngiaw, a noodle soup with minced pork, bite-size ribs, tomato curry broth and rice vermicelli.
Chiang Mai, 8158 Big Bend Blvd., Webster Groves, Missouri, 314.961.8889, chiangmaistl.com
Civil Alchemy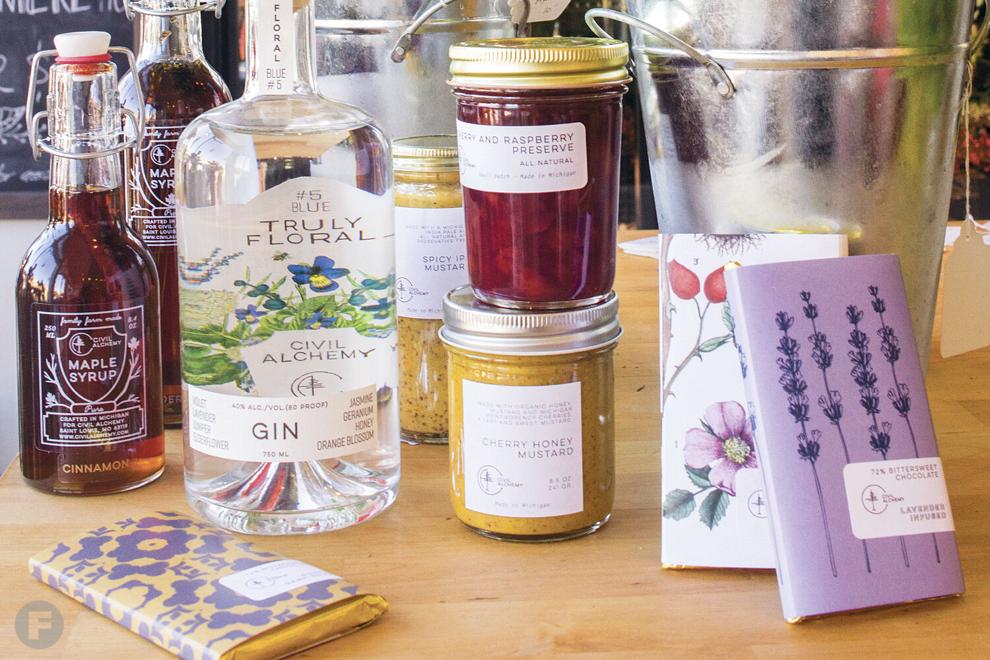 While at first Civil Alchemy might appear more hip boutique than modern general store, spend a minute or two in the shop and its friendly staff, charm and curated selection of ethically sourced, quality items – from clothing to cookware – will make you feel at home. Opened in 2017 by Kelley Hall-Barr and son Ian VanDam, it's a one-stop shop for knocking out your whole gift list. Shop for minimalist linen aprons and gold serving sets from Civil Alchemy's own line as well as a selection of crafted spirits, including Truly Floral Gin, founded by Hall-Barr and VanDam and made in Defiance, Missouri. Speaking of florals, don't forget to treat yourself to a bundle of fresh blooms from the in-house floral bar.
Civil Alchemy, 8154 Big Bend Blvd., Webster Groves, Missouri, 314.801.7577, civilalchemy.com
Frisco Barroom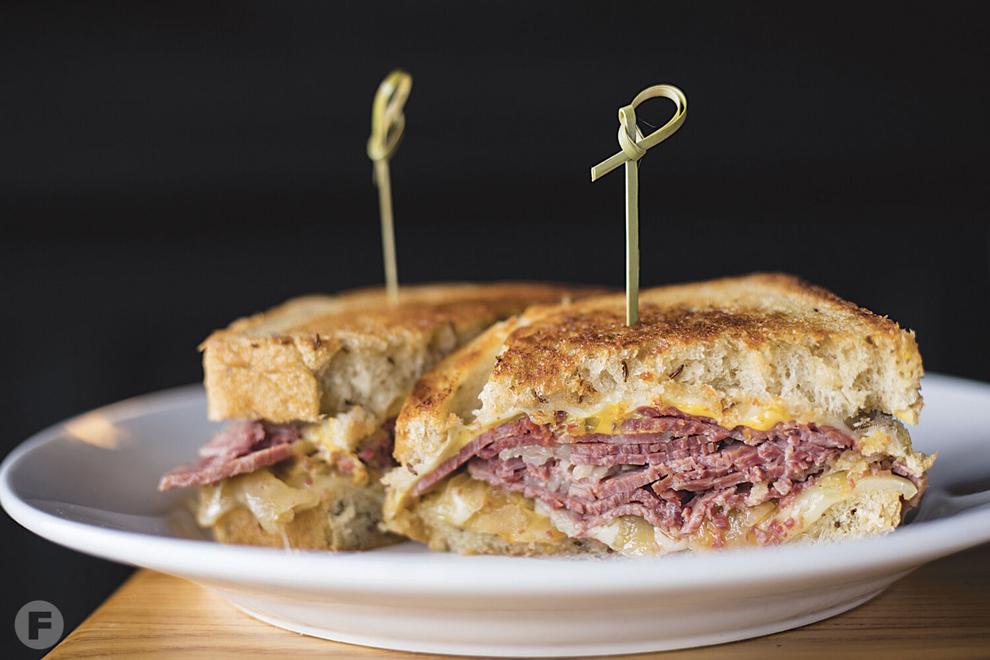 Looking for a year-round spot for good food and good vibes? Frisco Barroom is a neighborhood meeting place with an ambiance that is timeless and elevated but never stuffy. The menu features rustic American fare with Midwest-inspired dishes and from-scratch offerings including housemade bread and roasted meats. Grab a cocktail and share small bites like the crispy cauliflower or poutine, or come hungry and indulge in the hearty yet fresh sandwiches, pasta and entrées. If you need more convincing, Frisco Barroom also features live music Thursday through Saturday, has a charming patio complete with fire pits for chillier nights and is friendly to both large groups and kids.
Frisco Barroom, 8110 Big Bend Blvd., Webster Groves, Missouri, 314.455.1090, thefriscostl.com
Weber's Front Row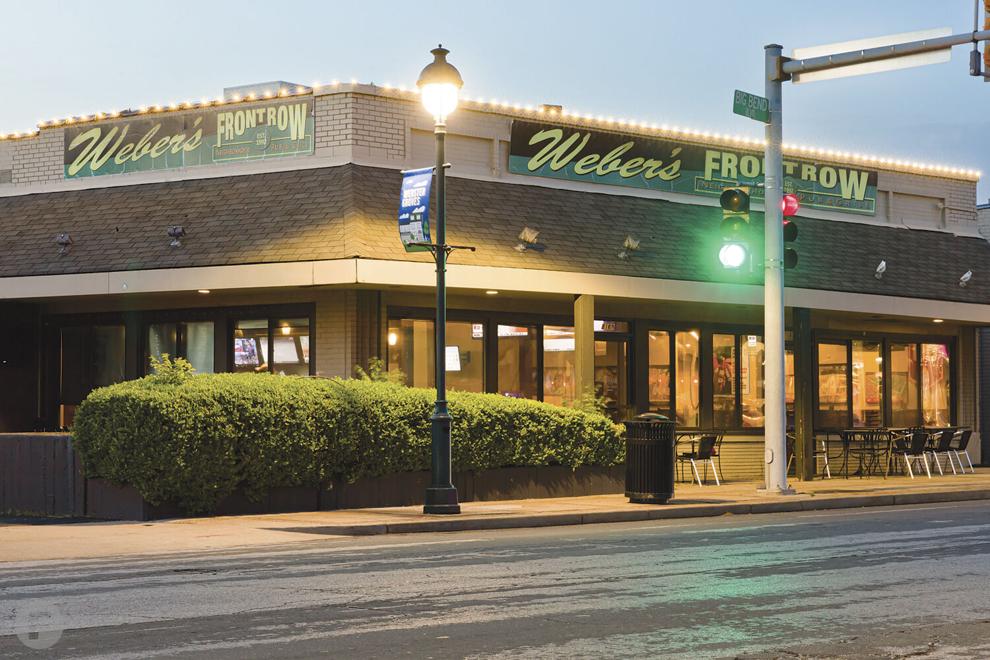 For a great spot to catch the game – especially if you're a Kansas City Chiefs fan – with satisfying bites and activities to keep the whole family busy, Weber's Front Row should make your short list. This classic sports bar lives up to its inviting hometown vibe with a menu that features local favorites like thin-crust pizza and various takes on toasted ravioli, as well as a long list of pub-friendly food options. As the self-proclaimed St. Louis home of the Chiefs, TVs, trophies and sports memorabilia abound along with arcade games to keep everyone occupied until the game ends.
Weber's Front Row, 8169 Big Bend Blvd., Webster Groves, St. Louis, Missouri, 314.961.4500, webersfrontrow.com