Named Baby Daddy, in keeping with the established theme of the company, the new hot sauce features fire-roasted tomatoes, roasted red bell peppers, chipotle peppers, garlic, cumin, white vinegar and white truffle-infused cold-pressed olive oil. The tangy, smoky chipotle sauce base gets an extra layer of savory and earthy notes from the white truffle, and during the growing season, owner Joel Anderson produces the peppers that he uses in the micro-batch hot sauce.
"I love every part of the hot sauce-making process," says Anderson. "I love growing peppers, making the hot sauces, marketing them – it's been such a fun project from the beginning."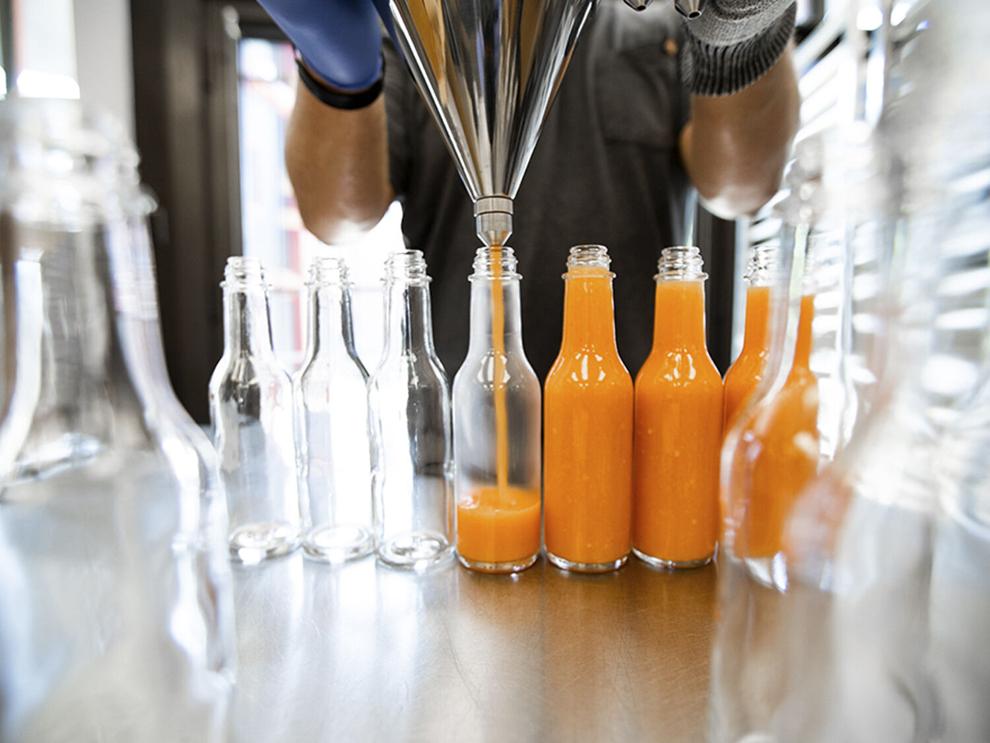 While Don't Touch the Baby is more of an all-purpose sauce – and Anderson suggests putting it on anything and everything – he says Baby Daddy is perfect on tacos, fajitas and tamales to start, but also a great match for pizza, pasta and eggs.
"When I made my first batch of hot sauce, I didn't think it would be the beginning of a company," says Anderson. "I wasn't planning on making a brand, but I have a little experience with graphic design – my day job is in advertising – so I made a label for fun. Printing those off and putting them on the bottles of hot sauce, I was like, 'This is so cool, this thing that I made. It looks like it could be on a shelf at the grocery store.'"
Anderson wasn't only excited about the look and taste of the hot sauce, though. He quickly started imagining the business as a father-and-son production. "That sounds lofty right now since he's not even 3," Anderson says with a laugh. "But, for me, I'm proud that he's a part of this, even if in name only."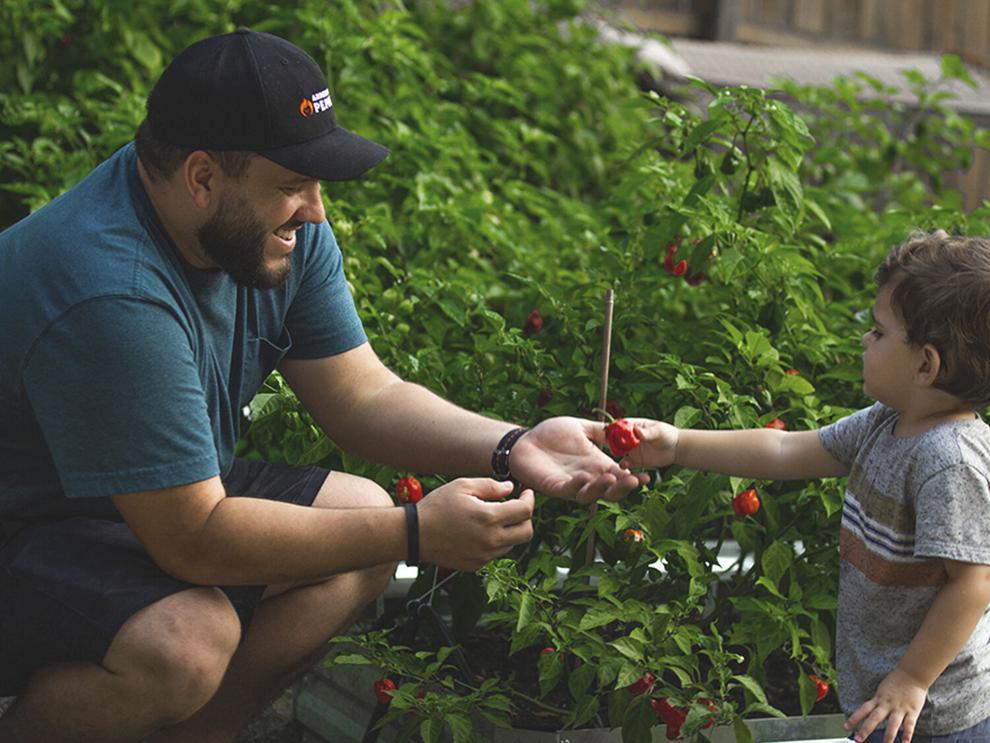 As his son grows, Anderson hopes to grow the business, as well. "As a person who makes everything from-scratch, sometimes it feels like all I do is make hot sauce," says Anderson. "It's hard to find time to market it and push it out to a bunch of different stores. So, we have a small footprint right now, but I'm trying to work out how to expand."
Order bottles of Baby Daddy and Don't Touch the Baby from Anderson and Son Pepper Co. online or pick them up at a handful of stores in the St. Louis area.
In July, fans of the hot sauces can also snag a taste at both St. Louis locations of Hi-Pointe Drive-In as well as Jack Nolen's in the Soulard neighborhood. July 1 through July 4, Hi-Pointe Drive-In will serve the Hoosier Baby Daddy sandwich: an enormous Indiana-style pork tenderloin tossed in Anderson and Son Pepper Co.'s Baby Daddy hot sauce and topped with Sugarfire Smoke House's pulled baby back ribs, American cheese, lettuce, tomato, onion and pickles. And throughout the entire month, you can stop by Jack Nolen's for the Three Kings and a Baby featuring Jack Nolen's brisket, chuck and short rib blend seasoned with Grindstaff Rub Co.'s Three Kings rub and topped with Swiss cheese, grilled onions and a generous pour of Anderson and Son Pepper Co.'s Baby Daddy hot sauce. From now on, bottles of the hot sauces will also be available for purchase at these establishments.