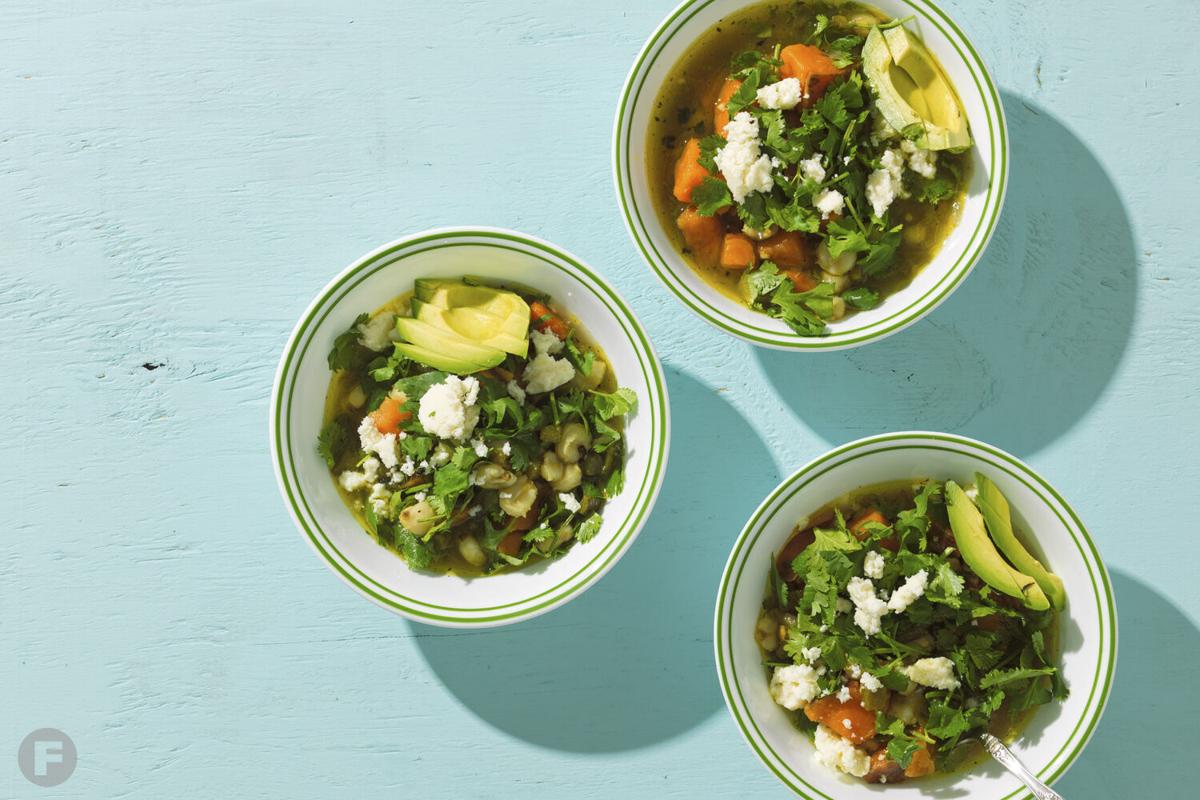 Ideal for a chilly day, the warmth of the poblano and cumin are a perfect complement to the subtle sweetness of the sweet potato in this soup. I love the idea of serving a deep bowl of it during the holidays; whether it's enjoyed the day it's made or the day after, the flavors marry quite well with the season.
Poblano-Sweet Potato Soup
Serves | 4 to 6 |
1 Tbsp olive oil
1 red onion, diced
5 cloves garlic, diced
salt and freshly ground black pepper, to taste
3 poblano peppers, roasted, peeled and finely diced
1 lb sweet potato, diced
4 cups chicken stock
1 cup chopped cilantro, divided
1 tsp cumin
1 can (1 lb 13 oz) hominy
½ cup crumbled Cojita cheese
1 avocado, sliced for garnish
| Preparation | In a medium saucepan, heat olive oil over medium-high heat. Add onion and garlic, season with salt and pepper to taste; cook until translucent, 2 to 3 minutes. Add poblano peppers and sweet potato; cook for 2 minutes. Add chicken stock, half cilantro and cumin. Cook for 20 to 25 minutes, or until potato is tender. Add hominy and remaining cilantro and season to taste. Divide in bowls and garnish with Cojita and sliced avocado. Serve.