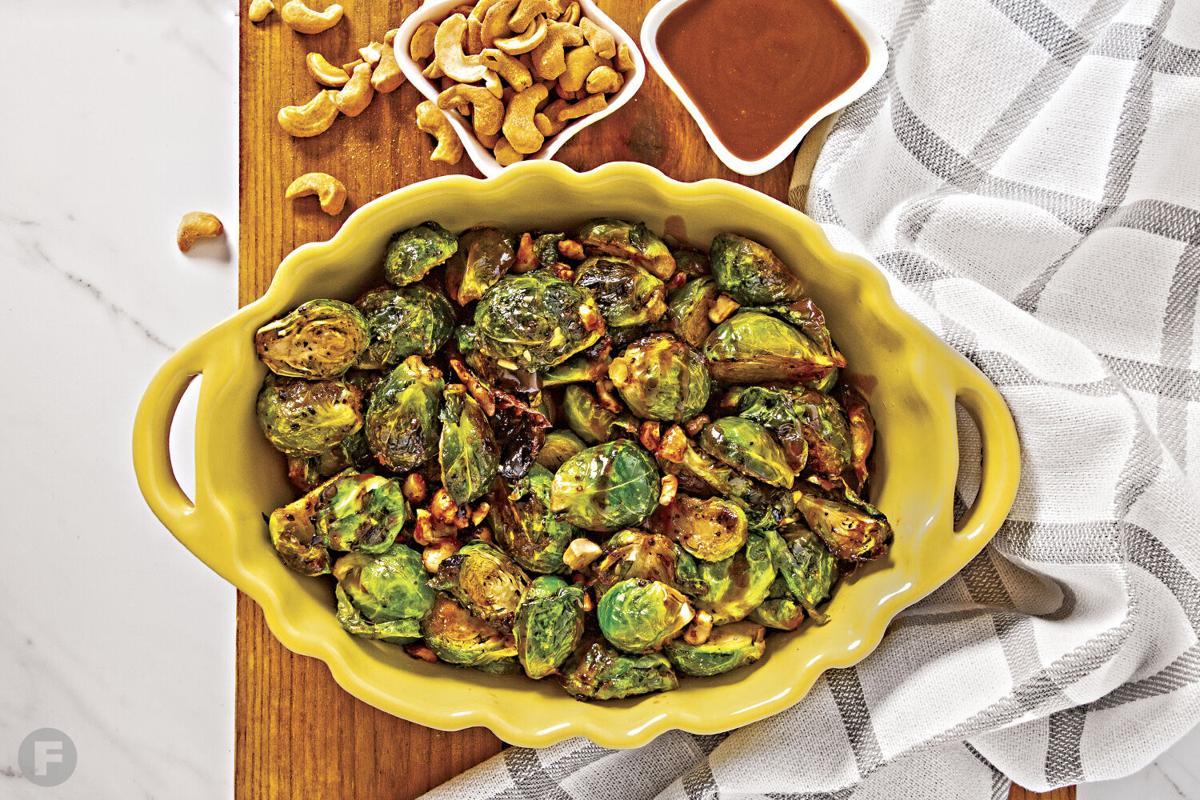 This is a recipe we developed as a way to add more veggies to our diet. For us, it's all about the seasoning. The vegetable itself can be great, but when you add the seasoning, it takes it to another level – we love the sweet and salty dynamic here as well as the mix of different textures.
Brussels Sprouts
Serves | 4 |
1½ lbs Brussels sprouts, washed and cut in half
extra-virgin olive oil or grapeseed oil
½ tsp salt
½ tsp freshly ground black pepper
1 palmful cashews, roughly chopped
Thai peanut sauce
| Preparation | Preheat oven to 375°F. Spread Brussels sprouts on a nonstick pan; drizzle with oil and season with salt and pepper. Add cashews; drizzle with Thai peanut sauce. Bake, 30 minutes or until soft.