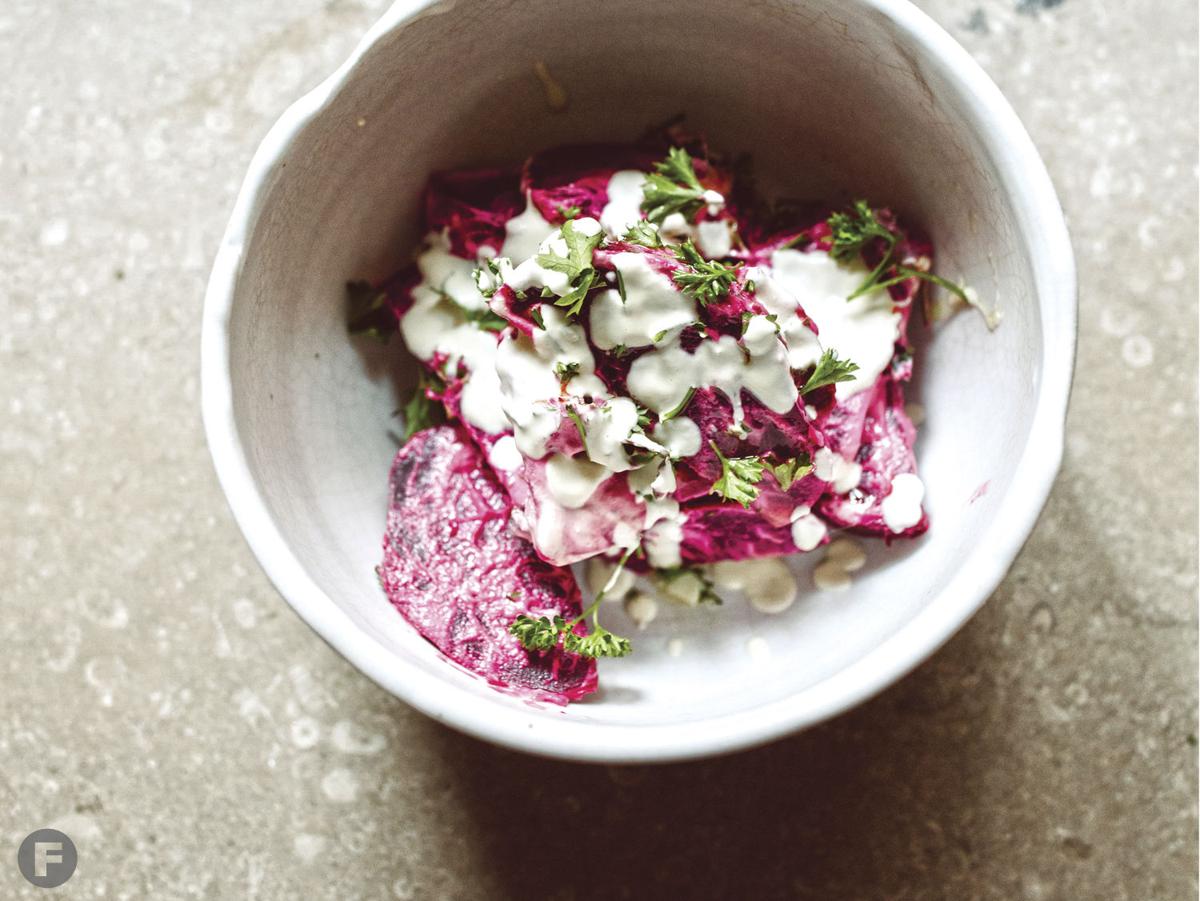 One of the pillars of Ayurveda is embracing seasonality, especially when it comes to produce. With March still grasping on to the tail end of winter, it's a good time to try a new recipe with brightly colored, hearty root vegetables such as beets. 
Ingrid Benecke-Chiles and Alex Maurer of Collective Kitchen add a twist to this side dish with their signature cashew cream – the addition of nutritional yeast gives it a more noticeably cheesy flavor than other nut-based creams. Naturally sugar-free, gluten-free and vegan, nutritional yeast can also be used in soups, dips, salad dressings, creamy casseroles and lasagna.
Beets with Cashew Cream
Recipe courtesy of Ingrid Benecke-Chiles and Alex Maurer
Serves | 3 |
Cashew Cream
2 cups raw cashews, soaked overnight
3 cloves raw or roasted garlic
¼ cup nutritional yeast
¼ cup olive oil
1 tsp Himalayan sea salt
1 cup water
juice of 1½ lemons, pulp strained
1 tsp lemon pulp
Beets with Cashew Cream
5 to 7 whole beets
cashew cream (recipe follows)
fresh parsley, rosemary and/or sage, for garnish
flaked sea salt and/or extra- virgin olive oil, for garnish
| Preparation – Cashew Cream | Add all ingredients to a food processor and blend until smooth.
| Preparation – Beets with Cashew Cream | Scrub beets
clean and then cut larger beets to match the size of smaller whole beets as needed for even cook time. Set a large pot with water over high heat; add beets and boil until tender, approximately 20 minutes. Strain beets and allow to cool slightly before removing skins; slice or quarter based on preference. Dress beets with cashew cream. Garnish with fresh seasonal herbs, flaked sea salt and olive oil as desired and serve.