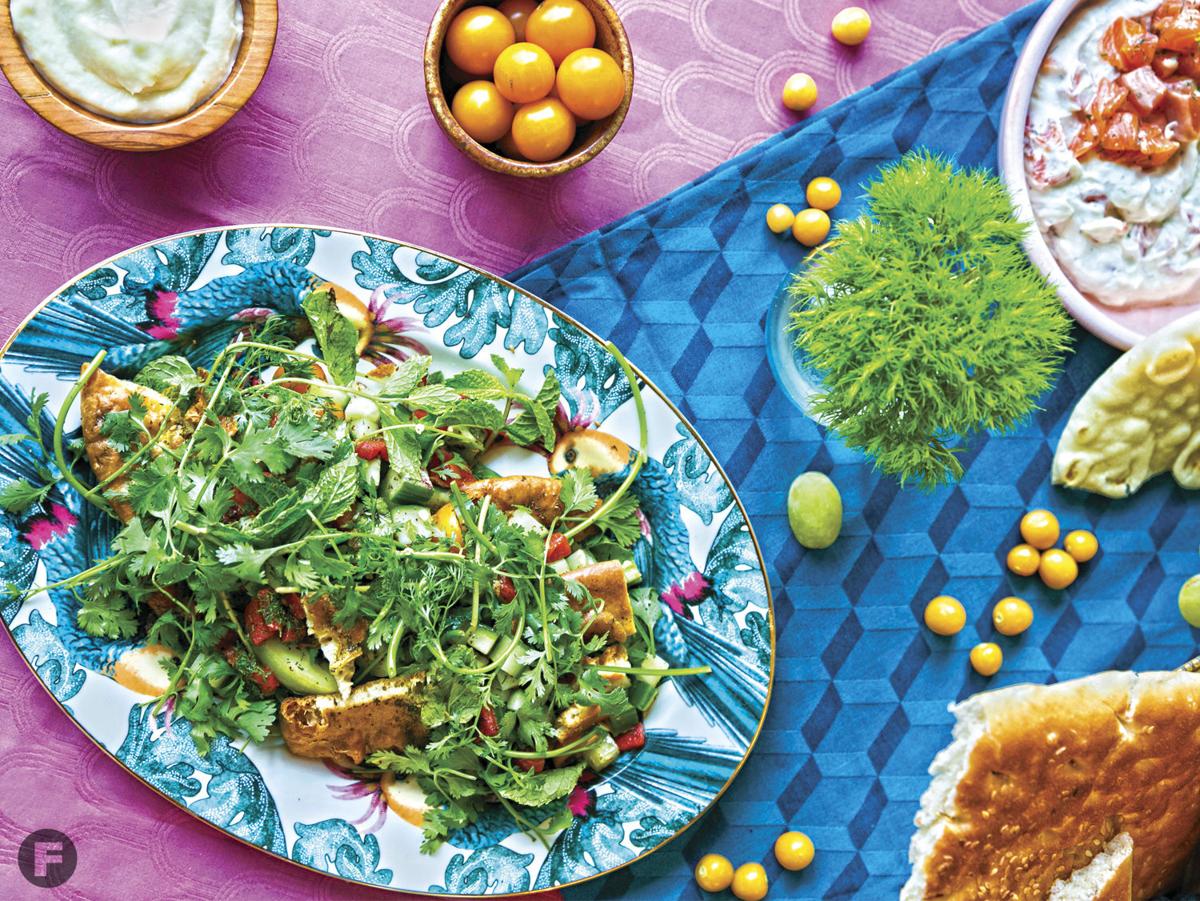 Fattoush is a delicious salad that gets a lot of flavor from sumac, a crimson-colored spice that's prominent in Middle Eastern cooking. I've given this fattoush a creamier Caesar-style dressing that I just love with the brightness of mint and the spiciness of jalapeño.
Serves | 4 to 6 |
Pita Crisps
1 piece pita bread

1 tsp za'atar

 1 tsp olive oil
Fattoush Salad
1 tsp anchovy paste

1 egg yolk

juice of ½ a lemon

¼ cup olive oil

1½ cups halved cherry tomatoes

1½ cups finely diced cucumber

½ cup finely diced red bell pepper

1 tsp finely diced jalapeño

1 Tbsp roughly chopped fresh mint

1 tsp sumac

1 tsp roughly chopped garlic

½ tsp dried dill

pita crisps (recipe below)

salt and freshly ground black pepper, to taste
| Preparation – Pita Crisps | Preheat oven to 350°F. Rub pita with za'atar and olive oil. Place on a sheet pan and bake until toasted, with a cracker consistency, about 10 to 15 minutes. Let cool. Once cool, crack pita into small bite-sized pieces.
| Preparation – Fattoush Salad | In a large mixing bowl, whisk together anchovy paste, egg yolk and lemon juice, then slowly drizzle in olive oil until you have a thick consistency. Add all remaining ingredients except pita crisps and toss to combine. Sprinkle pita crisps over top and season with additional salt and pepper to taste. Serve.