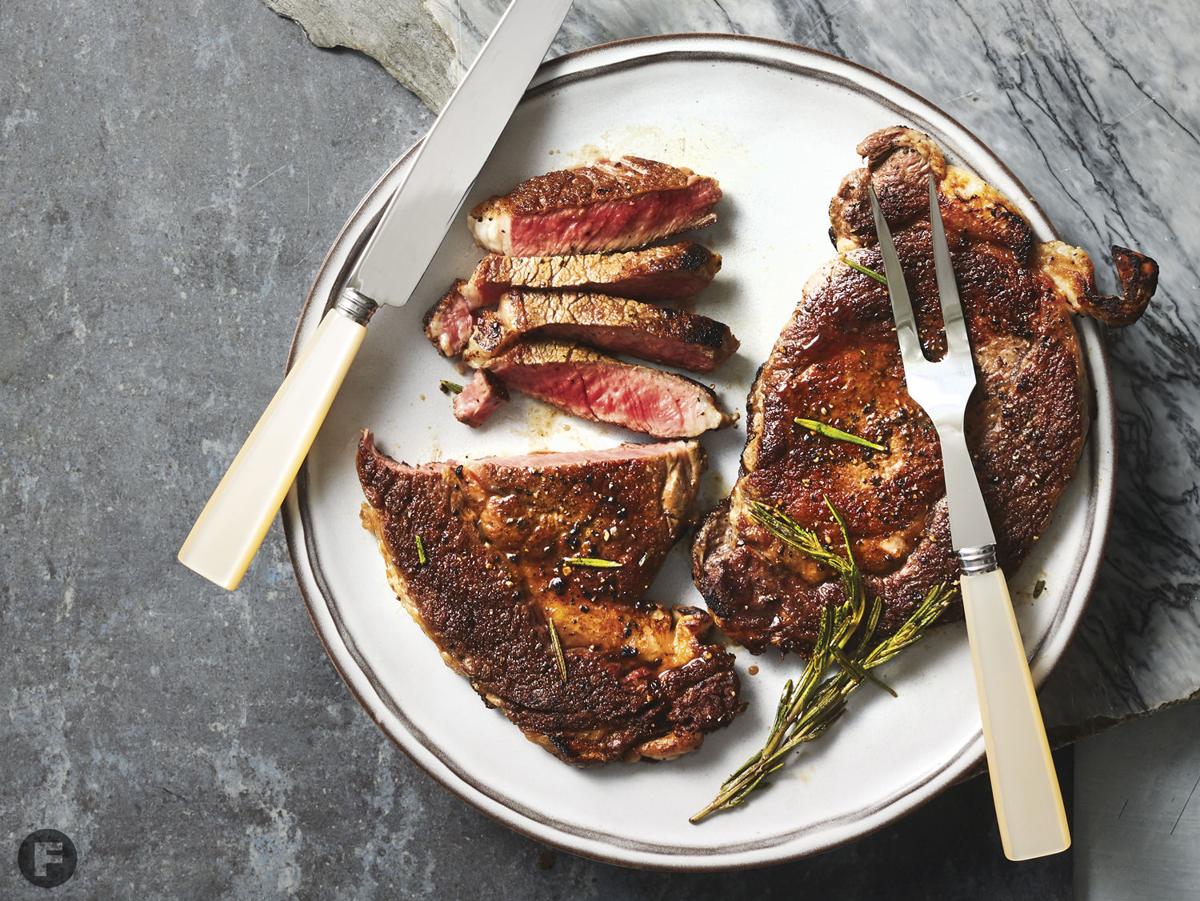 Boneless rib eyes are my choice for skillet cooking because they're guaranteed to work as long as you're paying attention. Use a classic sear method – sear first, finish in the oven – for a beautiful result. Timing is key: The difference between medium-rare and medium is mere seconds, so don't walk away once things hit the oven.
Perfectly Pan-Seared Steak
Serves | 1 to 2 |
1 12- to 16-oz boneless rib eye, 1- to 1½-inches-thick
vegetable oil, for brushing
kosher salt and freshly ground black pepper
| Preparation | Set steaks on a paper towel-lined pan to absorb excess moisture and allow to come to room temperature. Preheat oven to 450°F. Heat a cast-iron skillet over high heat for 5 minutes.
Brush steak with oil and season very generously on both sides with salt and pepper (more than you think you need).
Lay steak in pan and do not move; sear for 2 minutes. Flip steak to opposite side. Insert a digital instant-read thermometer into center of steak and transfer to oven; cook until medium-rare, about 2 minutes, removing from oven when meat registers 120°F (or desired doneness; see chart on p. 60). Transfer to a plate and tent with aluminum foil to rest, 5 minutes. Serve immediately.