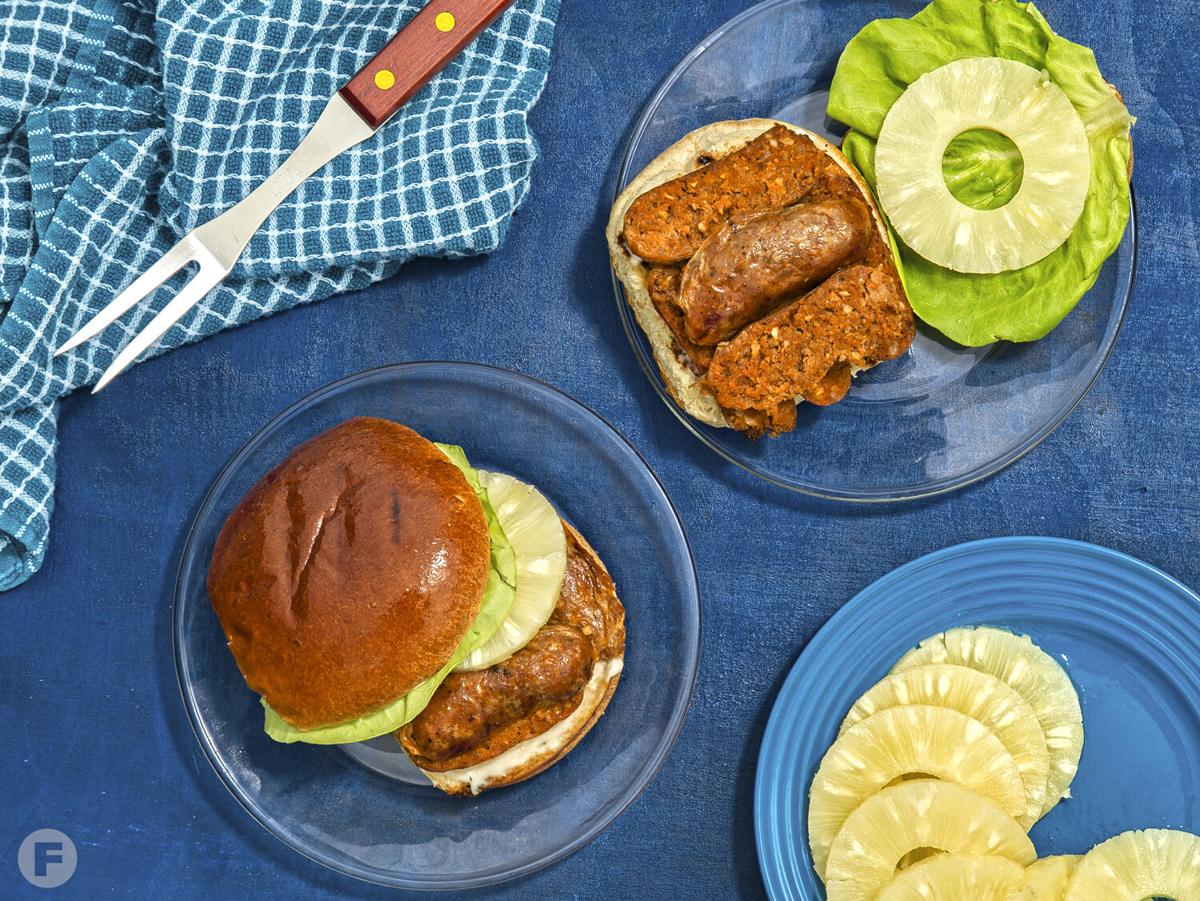 Flavored with pineapple, brown sugar, garlic and paprika, this Filipino sausage is traditionally served with rice and eggs for breakfast. To highlight his longganisa for the lunch crowd at farmers' markets, Suchland came up with this recipe – which he says is hands down his favorite pork sandwich.
Filipino Longganisa Sandwich
Serves | 1 |
2 longganisa sausages, grilled
mayonnaise, to taste
1 brioche bun
1 pineapple ring
butter lettuce, to taste
| Preparation | Allow grilled longganisa to cool before using. Meanwhile, spread mayonnaise on both sides of the bun. Cut sausage down the middle lengthwise; layer bun with sausage, pineapple ring and butter lettuce.