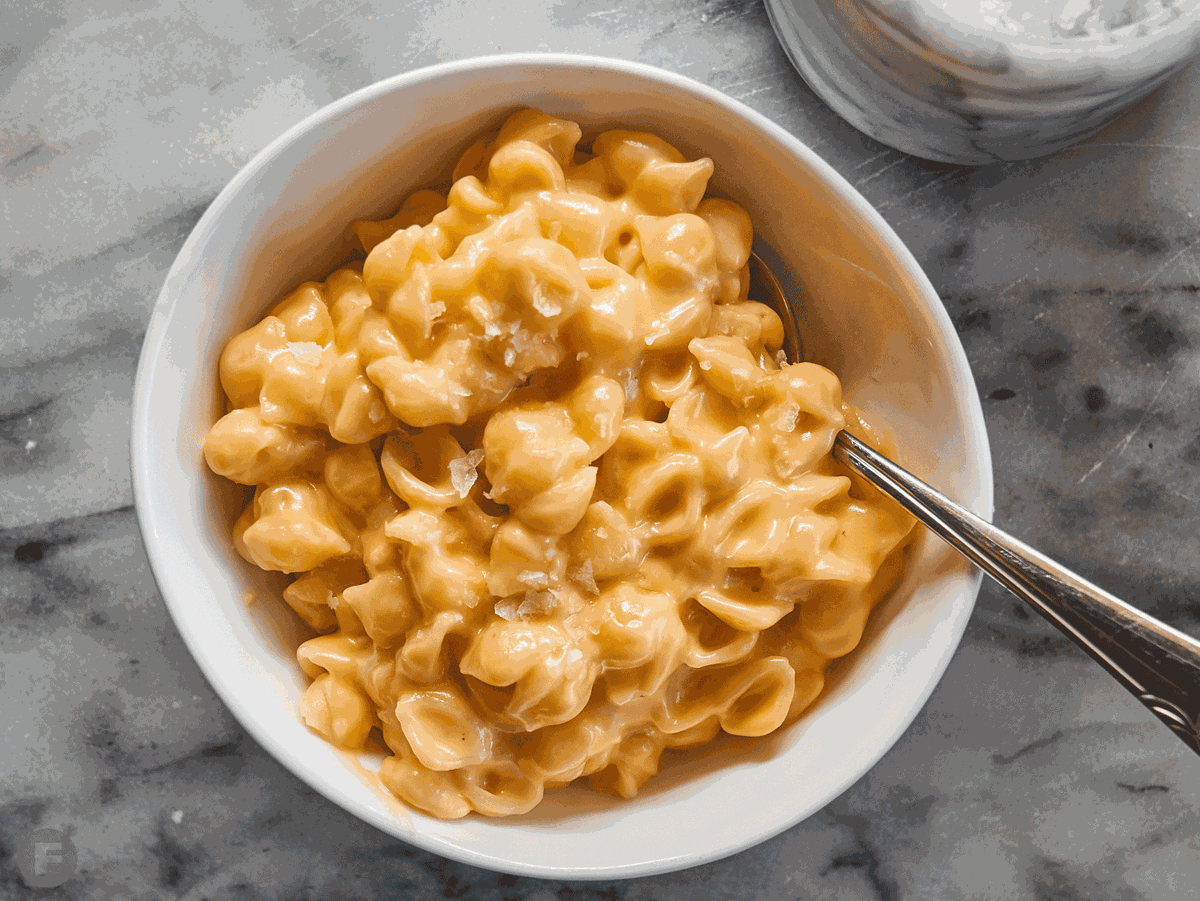 As my son gets older, I want to make sure he knows how to cook his favorite dinners – without relying on Kraft, Velveeta or Tyson. First up, mac 'n' cheese! In this recipe, I use shells because that's what he prefers, but macaroni, penne and rigatoni – any pasta that will hold the sauce and never let it go ­– work just as well. Three types of cheese create the silky sauce. The results? Well, I'm just hoping my son still lets me use my emergency boxes of mac 'n' cheese when I don't feel like lifting a finger for dinner – but I may have just opened up a can of worms.
Extra Creamy Shells and Cheese
Serves | 4 |
1 lb pasta
3 Tbsp butter
3 Tbsp all-purpose flour
1¼ cups milk
¼ cup sour cream
¼ cup cream cheese
2 cups shredded Cheddar cheese
salt and freshly ground black pepper, to taste
| Preparation | Cook pasta according to instructions. In a pot over medium heat, add butter; melt, stirring constantly. Add flour and whisk to combine; cook, 30 seconds. Add milk and whisk to incorporate. Add sour cream and cream cheese. Lower heat to low-medium heat to avoid boiling. Whisk mixture until smooth, approximately 3 minutes. Stir in Cheddar; season with salt and pepper to taste. (If sauce needs to be loosened, add more milk, 1 tablespoon at a time, until desired consistency is reached.) Add cooked pasta to pot; stir to coat. Serve warm.