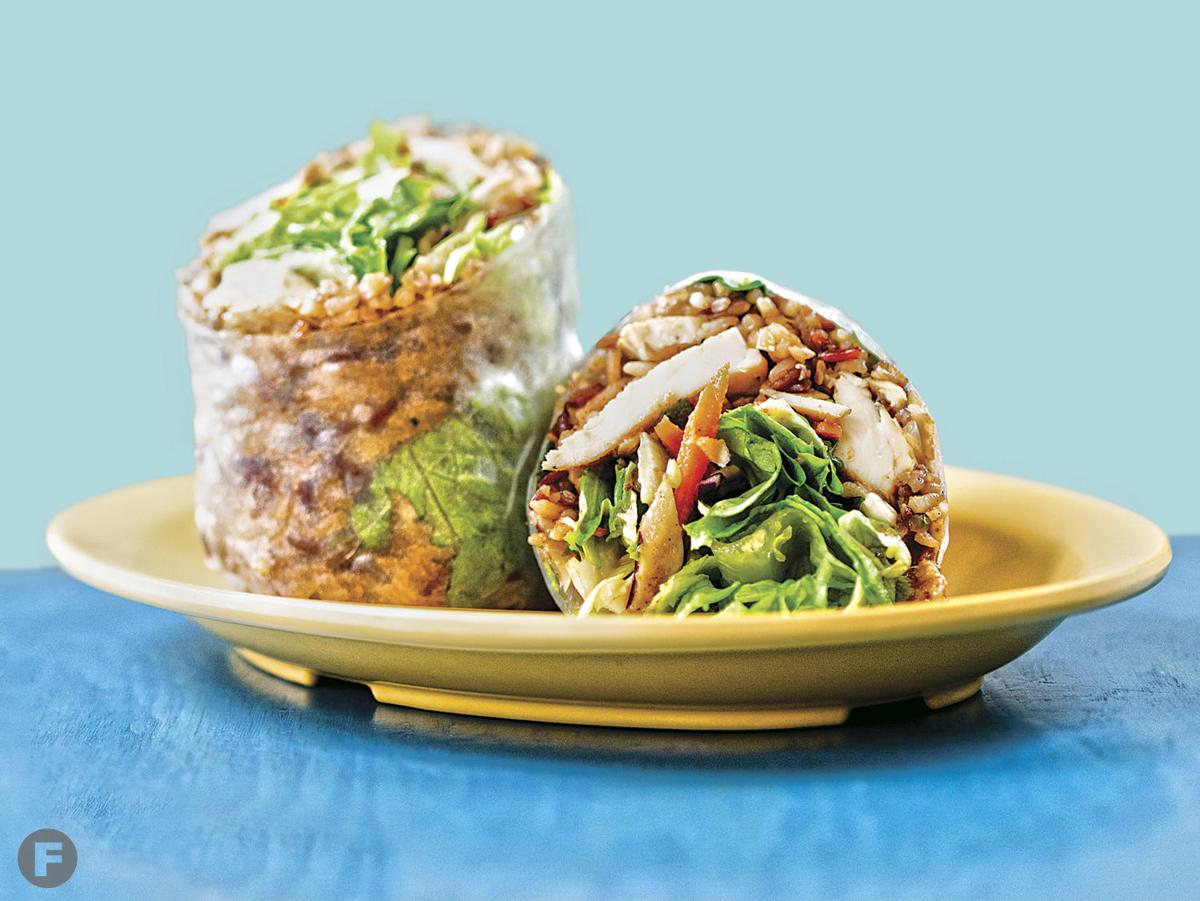 Lona Luo Powers learned to cook as a young girl, but growing up in the rural village of Xincun in China's southwestern Yunnan province, she never considered a career in the restaurant industry. "That was something only city people could do," she says. It wasn't until after she moved to the U.S. and settled in St. Louis in 2006 that she began to have a nagging feeling that she could – and should – open her own eatery. A restaurant would be a place where she could be herself and support her family at the same time.
Playing off the southern Chinese, eastern Myanmar, northern Lao and northern Thai fusion cuisine of her youth – and capitalizing on the rising popularity of fast-casual cuisine in the city – Luo Powers started Lona's Lil Eats in a small food stall at the Soulard Farmers Market in 2008. She quickly gained attention for the fresh Asian flavors in her giant rice paper wraps, such as the Big Thai Wrap filled with crisp veggies, juicy chicken and zesty peanut sauce. A three-time nominee for the James Beard Foundation's Best Chef: Midwest award, Luo Powers now operates a brick-and-mortar location in the Fox Park neighborhood, giving diners a taste of dependably delicious Chinese-Thai cuisine throughout the week.
"When I was little, we would mix stuff together and wrap it in rice paper or banana leaves and eat with our hands – usually while walking wherever we had to go," says Luo Powers. "Where I'm from, people don't have time to sit down to eat; when you're eating, you're walking. [The Big Thai Wrap] was inspired by that part of my life."
Recipe courtesy of Lona Luo Powers, owner, Lona's Lil Eats
Big Thai Wrap
Serves | 1 |
1 Tbsp vegetable oil
6 oz chicken breast
½ cup lettuce, chopped
½ cup Napa cabbage, chopped
3 Tbsp chopped cilantro
1 extra-large rice paper wrapper (or wheat tortilla)
1 cup long-grain and wild rice mix, stir-fried
Thai peanut sauce
fresh lime juice, to taste
| Preparation | Heat a grill pan over high heat, 2 to 3 minutes. Lower heat to medium high and add oil; tilt pan to coat bottom. Split chicken breast in half lengthwise, add to pan and cook undisturbed, 4 to 5 minutes. Using tongs, flip and cook for another 4 to 5 minutes, until internal temperature reaches a minimum of 165°F. Remove from heat and allow chicken to rest in pan, at least 5 minutes. Meanwhile, add lettuce and Napa cabbage to a bowl; add cilantro and toss to combine.
Remove chicken breast from pan and slice on an angle. Lay rice paper wrapper on a clean work surface and pile rice, chicken and then vegetable-herb mixture on top. Generously drizzle with peanut sauce and squeeze lime over top before wrapping and rolling.