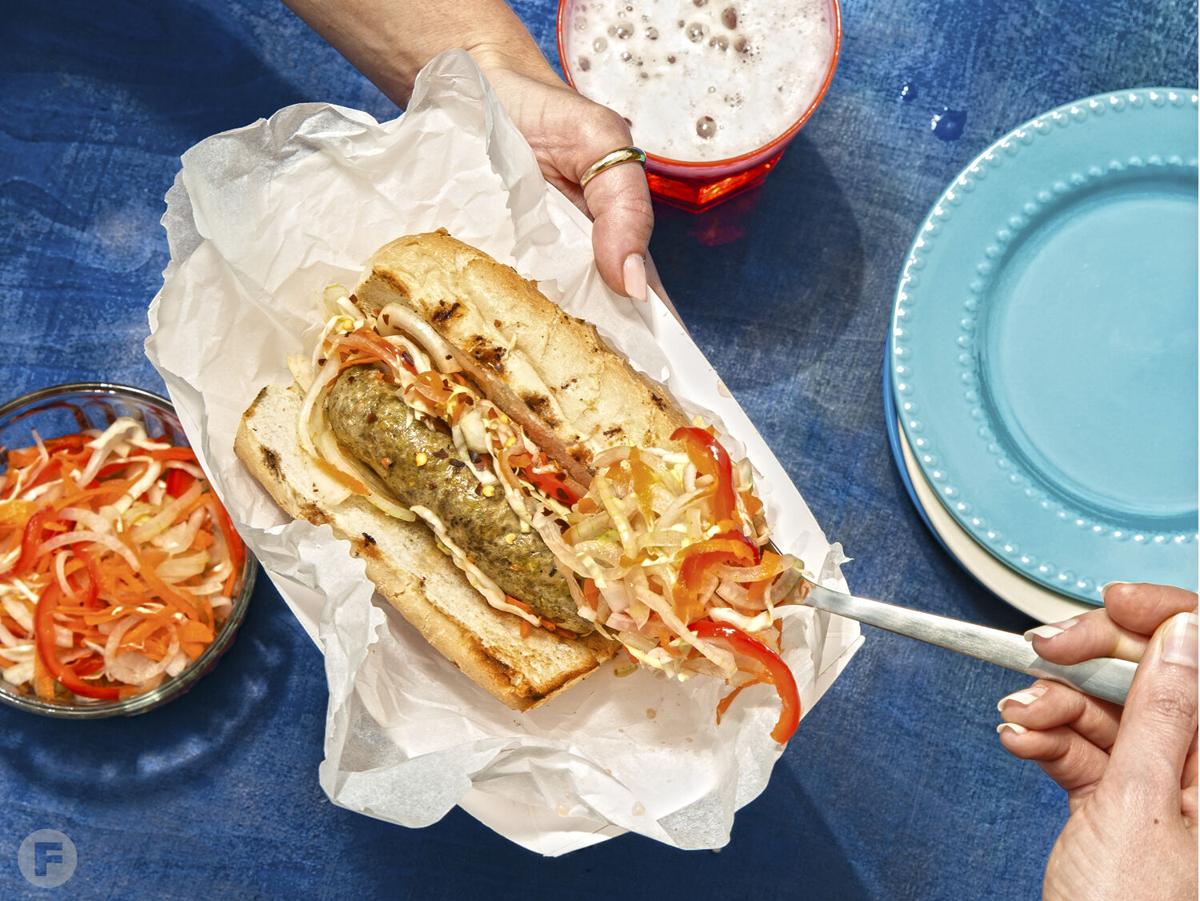 Slightly spicy with hints of makrut lime leaves, lemongrass and shallot, this pork-based sausage offers a taste of Thailand. Suchland likes to eat it on a bun with this simple yet refreshing slaw.
Sai Oua with Asian Slaw
Serves | 4 |
½ cup sugar
1 pinch salt
½ cup rice vinegar
1 carrot, peeled and shredded
1 bell pepper, shredded
1 sweet onion, thinly sliced
1 cup cabbage, shredded
red pepper flakes (optional)
4 sai oua, grilled
4 French bread rolls, split and toasted
| Preparation | In a bowl, combine sugar, salt and vinegar. Add carrot, pepper, onion and cabbage; toss to coat. Garnish with red pepper flakes, if desired. Divide slaw and sai oua between rolls.