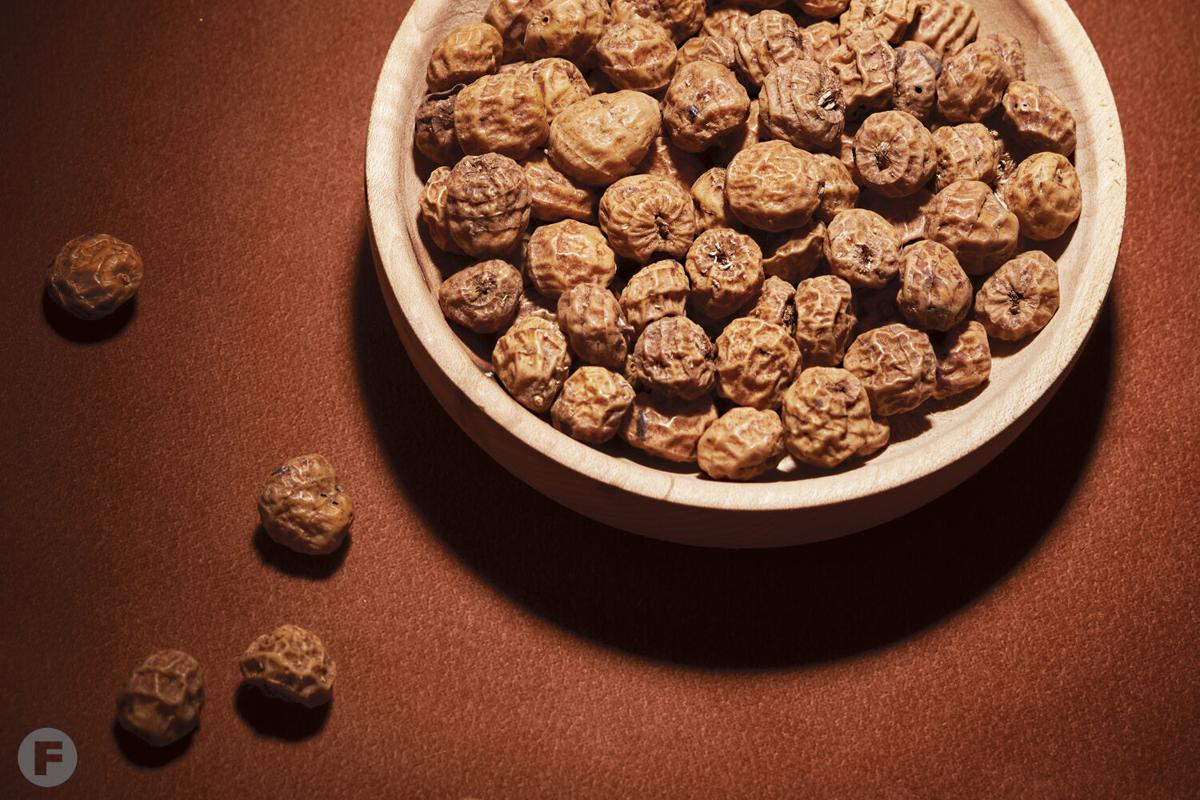 What Is It?
Tiger nuts, or chufa, are tiny, wrinkly tubers – not nuts at all, but named as such due to their macadamia nut size and exterior stripes. Depending on perspective, they can be your best friend or your worst enemy: Loaded with antioxidants, protein and fiber, they're a versatile health food, but the plant from which they hail (yellow nutsedge) is the G.O.A.T. of the weed world, swiftly choking out all other crops.
What Do I Do With It?
You have plenty of choices when it comes to consuming tiger nuts. Bite into one and you'll get a tropical, nutty flavor that pairs well with anything. Eat them raw or roasted in trail mix, or use them as a yogurt topping alongside fruit – like almonds, tiger nuts soften as they soak and become easier to chew.
They can also be used in horchata or blended into smoothies for an extra dose of plant-based protein. Tiger nut flour is the most accessible way to use the tubers, though; naturally gluten-free, it can be used as a 1:1 substitute for all-purpose flour. For baking, try replacing up to half of your go-to flour with tiger nut flour for a slightly healthier take with some subtly nutty undertones. You can find peeled, ready-to-eat whole tiger nuts at most international or Asian markets, and the milk and flour are easy to order online.
This indulgent yet relatively healthy recipe is packed with festive yet nutritious ingredients, including figs, pumpkin seeds, cacao nibs and millet.