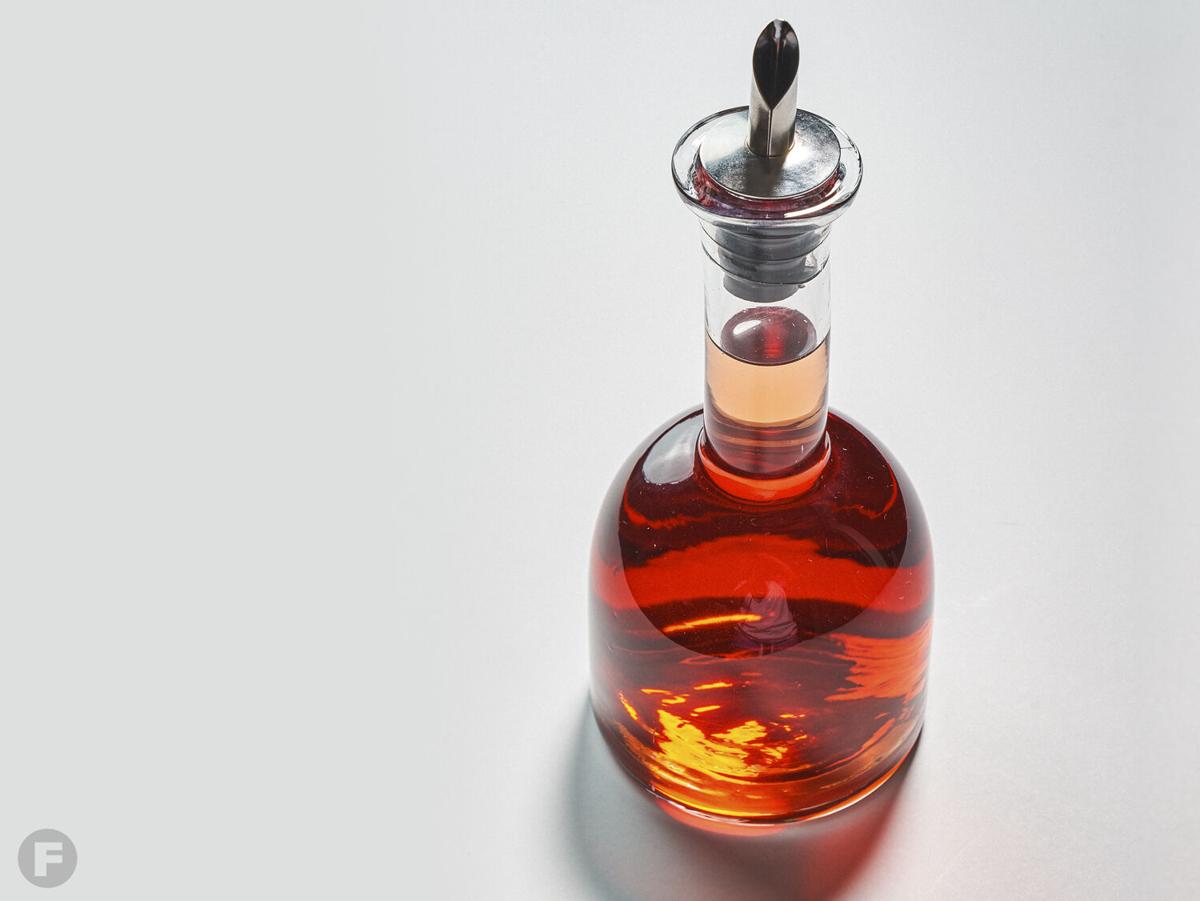 Rescue that bottle of sherry vinegar from the back of your pantry, brush off the dust and use it to give stale weekday recipes new flavor.
Sherry-Sweetened Pickled Beets
If I'm being honest, beets and I haven't always gotten along. Sometimes their earthy flavor was just too strong, however, once well-scrubbed and pickled in a delicious liquid, I finally found a way to enjoy them.
Yields | 2 cups beets |
½ cup sherry vinegar
1 Tbsp white wine vinegar
1 cup water
1 Tbsp kosher salt
¼ cup granulated sugar
1 bunch beets, stems removed, peeled and thinly sliced (or 2 cups thinly sliced beets)
1 Tbsp peppercorns
| Preparation | In a saucepan over medium high heat, add sherry vinegar, white wine vinegar, water and salt; add sugar. Bring mixture to a boil and then reduce heat to simmer. Add beets and peppercorns; simmer, 10 minutes. Remove from heat and allow to cool to room temperature. Pour cooled contents of saucepan into an airtight container and transfer to refrigerator; let sit, at least two days, before consumption. Store in refrigerator for up to two weeks.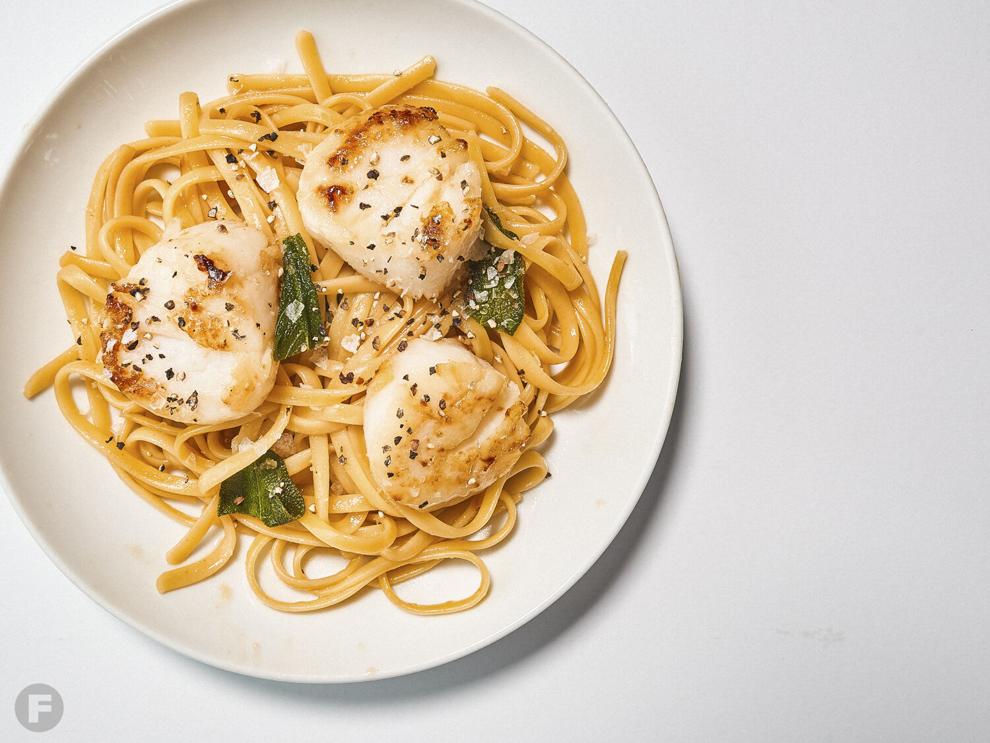 Linguine and Scallops in a Sherry Sauce
When scallops are done right, they can blow your mind. I hope this recipe steers you in that direction. The sherry sauce adds tang to the dish, which pairs wonderfully with the season.
Serves | 4 |
¾ lb linguini
1 lb scallops (fresh or frozen and thawed)
salt and freshly ground black pepper, to taste
¹⁄₃ cup unsalted butter, divided
¼ cup sherry vinegar
3 cloves garlic, thinly sliced
4 leaves sage
¼ cup reserved pasta water
1 tsp fresh lemon juice
¼ cup grated Parmesan
| Preparation | Following instructions on package, cook linguine. Once pasta has finished cooking, strain, reserving ¼ cup water. Set aside.
Meanwhile, pat scallops dry with paper towel; remove side muscle, if any is present. Lightly season both sides with salt and pepper. In a large skillet over medium high heat, add 2 tablespoons butter. Once butter has melted, evenly distribute scallops in skillet, making sure they do not touch one another. Cook, approximately 2½ minutes on one side; flip and cook, approximately 1½ minutes on the other side. (Do not overcook or your scallops will develop a rubbery texture.) Once scallops are cooked, immediately transfer them to a plate and tent with foil to keep warm. In the same skillet, add remaining butter and sherry vinegar; cook, 5 minutes. Add garlic; cook, 1 minute. Add sage; cook, approximately 20 seconds, and then remove from heat. Stir in reserved pasta water and lemon juice and season with salt and pepper to taste.
In a large bowl, add pasta. Add half the sauce and Parmesan; toss to combine. Plate pasta and add 2 to 3 scallops to each portion. Drizzle with more sauce, if desired.
Sherry Mustard Smashed Potatoes
If I could eat a potato every day, I would, but not everyone in my household feels the same. So I've learned to get creative in terms of preparation in order to continue sneaking my favorite carb onto the dinner table, and these potatoes with sherry mustard are, literally, a smash.
Serves | 2 to 4 |
1 lb fingerling potatoes
1 tsp garlic powder
fresh rosemary sprigs
salt and freshly ground black pepper
olive oil
¼ cup sherry vinegar
2 Tbsp Dijon mustard
¼ cup grated Parmesan
| Preparation | In a large pot, add potatoes and then fill with water until it reaches approximately 2 inches above the potato line; boil until potatoes are soft (easily pierced with a knife), approximately 25 minutes. When potatoes are done, remove from water and let them dry out, approximately 5 minutes.
Preheat oven to 400°F. Transfer potatoes to a baking sheet. Using the palm of your hand or the back of a spoon, smash potatoes (but don't overdo it; they shouldn't break apart). Evenly distribute garlic powder over potatoes. Add rosemary to each and season each with salt and pepper to taste (less is more here). Brush each with olive oil; bake, 10 minutes. Flip and brush each with a little more olive oil; bake, 15 more minutes.
While potatoes roast, whisk together remaining ingredients. Once potatoes have cooked for 25 minutes, spoon a little sherry mustard on top of each; roast for another 2 minutes. Remove from oven and carefully transfer potatoes to a plate (some will probably break, but they'll still look pretty). Enjoy immediately.