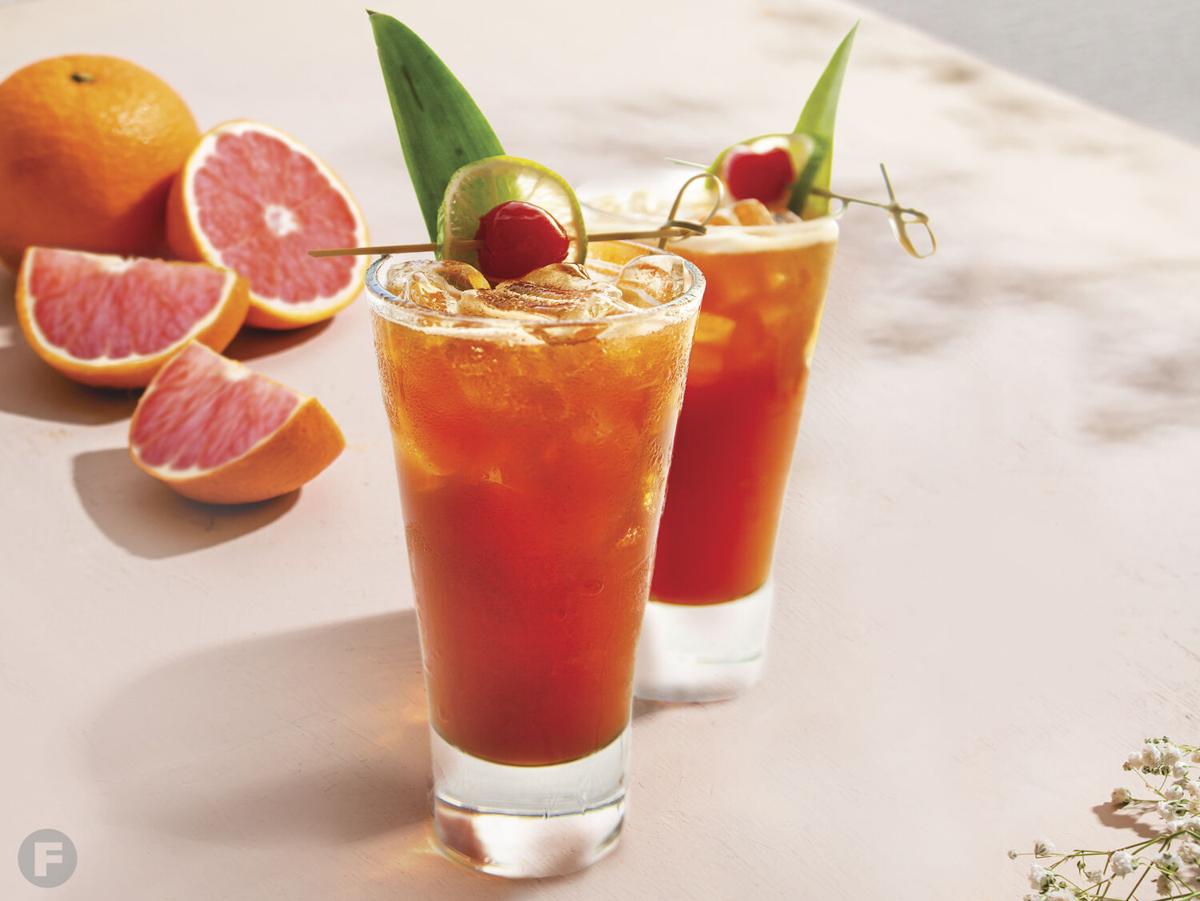 Since 2008, Coley's American Bistro has provided the Columbia, Missouri, community with creative takes on classic dishes and drinks. Uninterested in frills, the downtown eatery instead aims to maintain an atmosphere and a menu fit for any occasion, any night of the week. At the bar, Daniel Garcia enjoys surprising guests with his twists on popular cocktails, such as this take on a Navy Grog, a rum-based Tiki drink well-suited for an August evening by the water.
"This cocktail is a bit of a departure for me," Garcia says. "I don't normally gravitate toward rum-based drinks – but I'm a sucker for Tiki cocktails! Most people think of Tiki cocktails as overly sweet and flamboyantly garnished clichés, but [they] are generally very boozy, with the alcohol burn hidden by loads of fruit juices. This cocktail, I believe, strikes a great balance, with the burnt sugar syrup adding a complex bitter sweetness that keeps you coming back for another sip. Also, I love this song, [A Pirate Looks at Forty].
For the coconut rum, Garcia favors RumHaven made with real coconut water and pure cane sugar.
Pirate Looks at Forty
Serves | 1 |
1½ oz coconut rum
½ oz black rum
½ oz burnt sugar syrup
¼ oz orgeat syrup
1 oz grapefruit juice
½ oz fresh lime juice
2 dashes Angostura aromatic bitters
Maraschino cherry, for garnish
lime wheel, for garnish
pineapple leaf, for garnish
| Preparation | Add all ingredients, except garnishes, to a shaker tin with ice; shake. Once liquid is well-mixed, strain into a glass over fresh ice. Garnish with skewered Maraschino cherry, lime wheel and pineapple leaf.