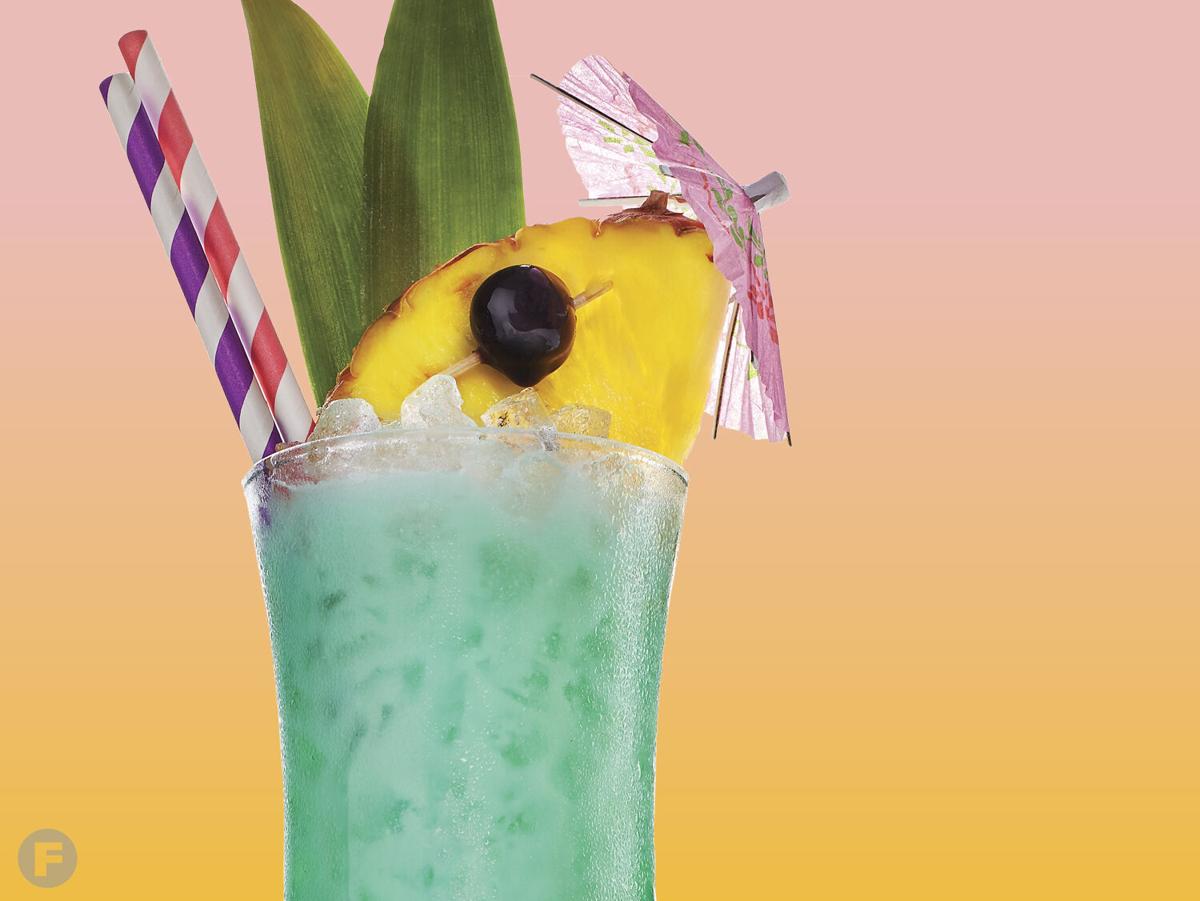 A Blue Hawaiian is best served beachside, but there's a strong possibility that your coastal vacation plans might be derailed this year. Enter this simple riff on the tropical cocktail, which promises to help you forget about being landlocked.
Hailing from Barbados, Velvet Falernum – a low-proof rum infused with lime zest, ginger root, cloves and other whole spices, almonds and sugar – claims the starring role in this mix. Its herbaceous qualities add complexity to the cocktail, which boasts all the classic Caribbean flavors you crave in the summer.
Blue Velvet
For the cream of coconut, look for Coco López, the original brand of this cream made from the tender meat of sun-ripened Caribbean coconuts.
Serves | 1 |
1½ oz vodka or white rum
½ oz Velvet Falernum
½ oz Blue Curaçao
1 oz cream of coconut
2 oz pineapple juice
½ oz freshly squeezed lemon juice
| Preparation | Add all ingredients to a shaker tin with ice; shake vigorously until well mixed, chilled and diluted. Pour liquid into a 16-ounce glass and top with crushed ice. Garnish with a wedge of fresh pineapple and a paper umbrella, if desired.